Here are the top 10 college and university keynote speakers who will be impacting campuses in 2014. This list is compiled of keynote speakers both currently trending on the college circuit and some who are up and coming. You will find a wide range of people with inspiring stories, from sports stars and celebrities, to intellectual thinkers, all of whom are perfect for your university speaker and lecture series. These are only a slice of the keynote speakers listed with Eagles Talent Speakers Bureau. Note: This list is generated from keynote speakers who are the most popular and requested, as well as most booked. If there's a speaker you think we should feature, let us know.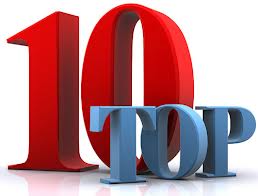 And now…here's our Top 10 list from Eagles Talent.
1) Anderson Cooper
There is no one who opens a discussion on trending topics better than Anderson Cooper. He travels all over the world for CNN covering the stories that impact our lives.

2) Cast of Hit TV Show Shark Tank
Not only are the top-star investors of Shark Tank smart with their selections of business to buy into, they are some of most-trending keynote speakers on the platform. They are strong TV personalities and exciting to have on stage (for inspiration, business talk, investing tips, behind the scenes of the highly-rated TV show): Lori Greiner, Daymond John, and Barbara Corcoran. 
[bitsontherun RtXoz4YH]
3) Vince Papale
Vince doesn't know the meaning of quit. From a successful NFL career to becoming an inspiring speaker, he will leave an audience feeling ready to tackle any adversity. 
[bitsontherun IsYxBsUx]
4) Stephanie Decker
Stephanie lost both of her legs saving her children during a tornado. Her story doesn't stop there. She inspires audiences to be limitless and take on new challenges.

5) Ana Navarro
Ana is a CNN Political Contributor and Successful Republican Strategist. She brings a lively discussion and her witty media-personality perspective to help understand today's politics.
[bitsontherun beFi5bEJ]
6) Football Legends
To be honest, there were so many awesome ones, we decided to give them their own number! This category includes: Former Bears Coach and Hall of Fame Player, Mike Ditka; Super bowl Coach Bill Cowher, QB and Humanitarian Archie Manning, the Inspiring "Invincible" player Vince Papale, as well as many others…you really should visit the Football "who's who" page.
7) Giuliana Rancic
Giuliana is a well known entertainment personality featured often on the E! network. She also stars, along with her husband, Bill Rancic, on the Bill and Giuliana Show.

8) CNN Heroes
There are two speakers who are so fantastic and left such an impression on the audience, that we decided to include both on the list.
Doc Hendley. He began a project called Wine to Water which helps to raise money and awareness about the lack of clean drinking water in the developing world.
[bitsontherun cG2dnXbe]
Taryn Davis. After her husband was killed in the military, she started an organization called the American Widow Project, which helps give strength and inspiration to other women like her self.
[bitsontherun 70mR09Zd]
9) Mike Eruzione
Mike was the captain of the Miracle on Ice Gold Medal Hockey Team. He shares his stories and message that will have the audience inspired.
[bitsontherun TXXXeOTo]
10) David Trumble
Award-winning artist, author, illustrator, youngest editorial cartoonist for the Sun Newspaper. Currently draws for the Huffington Post, and is publishing a series of children's books titled Mother Goose Untold (over a million pre-sold).