Scott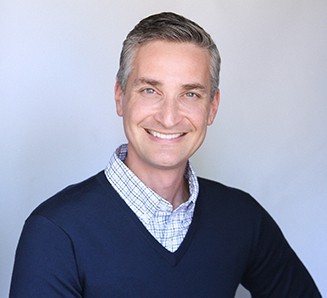 Greenberg is an internationally recognized speaker and business consultant who helps leaders and their teams elevate their performance. He's known for his discussions on the High-Performance Mindset for Franchises, Leaders, Teams, and Great Customer Service. He was also the owner of two award-wining Edible Arrangements Franchises!
---
About Scott Greenberg
After graduating from UCLA in 1992 with a bachelor's degree, Scott was awarded with a scholarship to attend graduate film school at New York University. Unfortunately, he was diagnosed with cancer after only one semester and returned to California for treatment. Scott defied the odds and successfully beat the disease, which he celebrated by running the Los Angeles Marathon to raise money for cancer research.
In 2005, he built his first of two Edible Arrangements franchises in Los Angeles. By applying the principles he discusses on stage, his company won the Edible Arrangements "Best Customer Service" and "Manager of the Year" awards out of more than 1,000 franchises worldwide.
Now as a professional keynote speaker, Scott continues to captivate his audiences with his high-energy presentations. His diverse client list includes top companies like Nike, Merrill Lynch, the U.S. Air Force and more. He's presented in all 50 U.S. states, as well as in Canada, Ecuador, Jamaica, Aruba, Croatia and Saudi Arabia.
Speaking Reviews:
"He really did his homework to understand our brand. Scott was able to connect to the franchisees at a deep level, and brought the kind of third party credibility that we needed to inspire everyone…Scott was a an absolute '10 out of 10'!" — Honey Dew Donuts
"From start to finish, your presentation was a great combination of sentiment, humor and motivation. You were extremely personable and your interaction with the crowd really put all of us at ease… Your session was very heartfelt and unlike any other I've attended before, and I would immediately recommend you to any colleague of mine." — CBRE
"I was onsite for Scott's presentation. He was phenomenal! He spent time with our attendees at our welcome reception, he interviewed our program committee, he spent some time chatting with opening session sponsor. His talk was engaging and funny. Our attendees are still talking about how wonderful his presentation was. We even had one of our executive level attendees say Scott was the best keynote ICE has booked, but also the best keynote he's ever seen. A big thank you to Scott and the Eagles Talent team." — SmithBucklin for Institute for Credentialing Excellence
For more information on booking Scott Greenberg for one of your events, check out his page on our website or call our office at 1.800.345.5607.