This past Sunday "Winter Came" in July, with the seventh premiere of the HBO series Game of Thrones. The worldwide hit series delivered an incredible 16.1 million viewers — a stunning 50 percent increase from last year's opener, the ratings smashed HBO records!
These former Olympians are no stranger to smashing records in the winter. And with 2018 Winter Olympics just around the corner, these year round in-demand speakers can share their relevant experiences at your next event!
---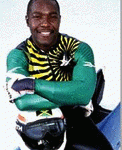 Devon Harris
Captain of the 1992 and 1998 Jamaican bobsledding team, Devon Harris worked hard with his team to rapidly become a 3-time Olympian. Previously, Devon worked as a service man and because of that, he became dedicated to conquering all obstacles with courage.
Devon now shares his story of perseverance and engages his crowds through his empowering messages during his keynote presentations. He continues to impact thousands of companies, non-profits, governmental organizations, schools and universities all over the map.
---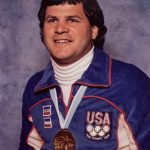 Mike Eruzione
United States Olympic Hockey Team captain, Mike Eruzione, led his team to Gold Medal victory in 1980 by hitting the winning puck in the game against the Soviet Union. Throughout his whole life, Mike has been apart of all-scholastic teams in baseball, football, and hockey so it's no surprise he would soon end up in the Olympic Hall of Fame.
In addition to his successful sports career, he now balances his life between charity work, public speaking engagements, and serving as director of Development for Boston University Athletics. As a speaker, he provides encouraging life lessons and triumphant energy that leaves audiences inspired.
---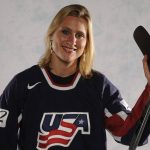 Angela Ruggiero
Angela Ruggiero competed in four Olympics with the U.S. Olympic Ice Hockey Team, winning a gold medal in 1998, silver in 2002 and 2010, and bronze in 2006. Since her winnings, she has rightfully earned her spot in the Hockey Hall of Fame along with plenty of other achievements; including graduating cum laude from Harvard University.
In addition, Angela has become a keynote speaker who embodies leadership and influences audiences with her determined mindset.
---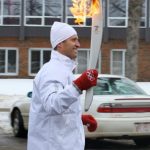 Cary Mullen
Being a World Cup Champion for ski racing with an accomplished business background as a serial entrepreneur and published author is something to truly be acknowledged for, and Cary Mullen has done just that. In his speeches, he shares his perspective on what it takes to win in a highly competitive market.
Cary focuses on explaining the importance of execution, adaptability, teamwork, and self-improvement. Top organizations and individuals trust his methods and ideas to get the successful results they strive for.
---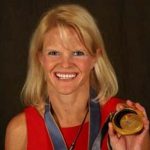 Nikki Stone
Two years prior to winning America's first-ever Olympic Champion in the sport of inverted aerials, Nikki Stone had a chronic injury that prevented her from standing and walking, let alone skiing down a slope. So to say her recovery was remarkable would be an understatement.
Throughout her career, she went on to receive 35 World Cup medals, eleven World Cup titles, four national titles, two year-long Aerial World Cup titles, and a World Championship title.
Nikki has overcome all kinds of obstacles and because of that, she delivers a compelling message to her audiences about believing in themselves despite the odds.
---
Amy Purdy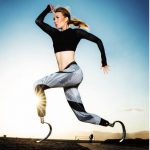 When Amy Purdy was given less than a 2% chance of survival, put on life support and placed into a coma; no one could have expected her outstanding recovery. Although Amy was diagnosed with Meningococcal Meningitis and had to have her legs amputated, that did not stop her from breaking records and becoming one of the top ranked adaptive snowboarders in the world, and the 2014 Paralympic Bronze Medalist.
She has been cheered on by millions through her snowboarding competitions, performances on ABC's Dancing With The Stars, working alongside Oprah Winfrey during Oprah's "The Life You Want" Tour, and plenty more of achievements still in the making!
Amy's keynote presentations can instill a sense of drive into any audience because she shares the story on how she challenged herself to and attain goals that even those who have both legs struggle to achieve.
---
For more information on booking Olympic-winning speakers, check out www.eaglestalent.com or call our office at 1.800.345.5607.