Today kicks off Women of Aviation Worldwide Week 2017! This global outreach initiative takes place every year during the week of March 8th, which is the date of the world's first female pilot license was given in 1910 and International Women's Day since 1914. This campaign was created to raise awareness of aviation opportunities available to girls, while celebrating the accomplishments of past and present women of aviation.
The following three women are excellent keynote speakers who have all made breakthroughs in their aviation careers! Their success serves as a true testament to the goals of the Women of Aviation Worldwide Week campaign. And as professional speakers, they inspire audiences around the world that hard work and dedication can help anyone achieve their dreams.
---

Amelia Rose Earhart – Define Your "True North"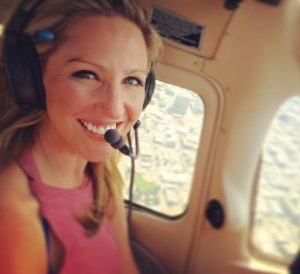 Amelia Rose Earhart recreated and symbolically completed the 1937 flight of her namesake, Amelia Mary Earhart. By doing this, she became one of the youngest women to fly a single-engine plane around the world! Amelia is also the president of the Fly With Amelia Foundation, a non-profit organization providing flight training scholarships to young women across America. In her keynote presentations, she shares with her audience how to define their "True North", and challenges them to discover their identity and passions.
---
Vernice "Fly Girl" Armour – Who needs a runway? Take off from where you are!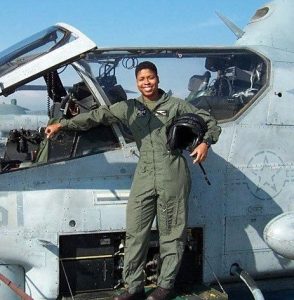 Known simply as FlyGirl, Vernice "FlyGirl" Armour went from being a cop to combat pilot in 3 years. After serving two tours overseas, she became America's First African American Female Combat Pilot! When she returned home, she noticed that many people needed help creating breakthroughs in their own lives. From her experiences, she created a 7-step process called the Zero to Breakthrough Success Plan and other programs to help others identify and pursue their dreams. FlyGirl now travels extensively sharing this message through her keynotes, coaching and seminars.
---
Janine Shepherd – "If I can't walk, I'll fly!"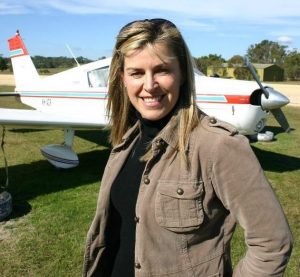 After Janine Shepherd went through a tragic accident, she developed permanent disabilities. But none of that stopped her from reaching her goals. Janine's flying dreams were inspired when she saw a small plane fly overhead one day, and she declared, "That's it! If I can't walk, I'll fly!" Despite the odds against her, Janine succeeded not only as a commercial pilot but also a flight instructor. As an internationally renowned speaker, Janine has inspired audiences around the world. And her TEDx talk, "A Broken Body Isn't a Broken Person" has gained over 1.5 million views.
---
For more information on booking any of these female pilot keynote speakers for your next event, check out www.eaglestalent.com or call our office at 1.800.345.5607.