"Congress shall make no law… abridging the freedom of speech, or of the press." This quote from the First Amendment of the United States Constitution is the essence of World Press Freedom Day! This annual day was created by the United Nations General Assembly in 1993. For 2017, the theme of the campaign is Critical Minds for Critical Times, which focuses on the media's role in "advancing peaceful, just and inclusive societies."
These highly esteemed journalists keynote speakers continue to make an incredible impact in their industry. From winning awards such as the Pulitzer Prize, to working on top reporting shows such as Good Morning America, and writing for The New Yorker — they continue to serve as an example of true journalistic integrity.
---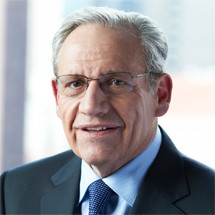 Bob Woodward is a journalistic icon who gained international attention when he and Carl Bernstein broke the news of the Watergate scandal. Together, they wrote a book about this issue called All the President's Men, which led to Bob winning the prestigious Pulitzer Prize, one of the highest awards for a journalist. He also won a second Pulitzer Prize for his reports following the 9/11 attacks. Currently, Bob is associate editor for The Washington Post, and is a best-selling author of 12 books. As a keynote speaker, Bob gives audiences a behind-the-scenes look at the inner workings of government, politics and the role of leadership.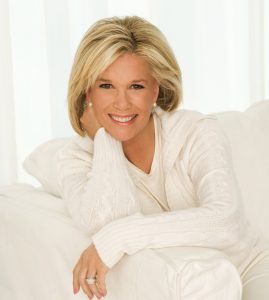 Award-winning journalist, best-selling author, motivational speaker, and women's health & wellness advocate, Joan Lunden has been a trusted voice in American homes for more than 30 years. For more than two decades, Joan has greeted viewers on Good Morning America and reported on top stories. Joan is passionate about women's health, and after being diagnosed with triple negative breast cancer, she remained optimistic and used that as an opportunity to help others through her blog and memoir. As a highly requested speaker, Joan shares her passion of creating a healthy lifestyle for a better tomorrow with audiences.
Jeffrey Toobin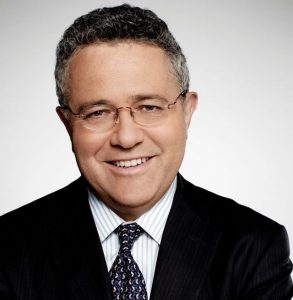 A high-profile senior analyst for CNN and staff writer for The New Yorker, Jeffrey Toobin is one of the country's most esteemed experts on politics, media and the law. With unmatched journalistic skills, Jeffrey has given an advanced analysis to some of the most important news events. He is also the author of multiple best-selling books, including one called The Run of His Life — which inspired FX to produce American Crime Story: People vs. O.J. In Jeffrey's keynote presentations, he provides a behind-the-scenes view of the politics and personalities of the Supreme Court.
---
For more information on booking journalist keynote speakers like Bob Woodward, Joan Lunden and Jeffrey Toobin, check out www.eaglestalent.com or call our office at 1.800.345.5607.