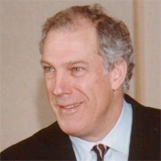 Ed Brodow
Innovative Negotiation Expert, Best Selling Author
Fee Range: Notes on Fees



$10,001-$15,000



Program Type



- Keynote Speaking
- Half Day
- Full Day

Traveling From:



California


Topics
Negotiation
Presentation Skills
Sales Strategies
Success Strategies
Bio
Ed Brodow is an internationally renowned expert on the art of negotiation. SEC Chairman Harvey Pitt dubbed Ed the "King of Negotiators." Forbes Magazine agreed, ranking Ed as one of the nation's leading dealmakers along with Senator George Mitchell and Citigroup CEO Sanford Weill. Ed is negotiating consultant
» Read Full Bio
Speaker Programs
Negotiating in Turbulent Times
Audiences relate to this topic because in today's challenging business climate, the ability to negotiate can make the difference between success and failure. That's why Ed Brodow's entertaining and informative negotiation keynote is always SRO: Standing Room Only. His message is that you can overcome the current economic malaise and outpace your competition by utilizing core negotiation strategies, such as aiming high, challenging negative assumptions, and improving listening skills. Audiences love how Ed relates his talk to their unique issues. For a group of real estate brokers and agents, he gave advice about negotiating with clients when the market takes a nosedive. For an audience of bankers, Ed discussed the importance of negotiating with the system to achieve a workable life balance. For a publishing association, Ed talked about negotiating with "the devil," referring to their tongue-in-cheek reference to literary agents. Ed's high energy, humorous anecdotes, and useful ideas will create an upbeat rhythm for your meeting or convention.

Optimism Is Everything
In this inspirational keynote, Ed Brodow draws on time-tested principles of negotiation to prove that the only guaranteed way to be successful is to expect to succeed. "Successful negotiators are optimists," he wrote in his bestselling book, Negotiation Boot Camp. For two decades, Ed's Fortune 500 clients have learned the five pillars of optimism: aiming high, maintaining Negotiation Consciousness, exuding the Confidence Mystique, carrying on an affectionate inner dialogue, and being willing to walk away. Companies that make it to the top are led by optimists who expect to out-do the competition and grow the business in spite of economic setbacks and other factors that have nothing to do with getting the job done. But optimism is an individual responsibility. You have to negotiate with yourself. Nobody will do it for you. "Perpetual optimism," said Colin Powell, "is a force multiplier."

The Human's Guide to Win-Win Negotiating
Chimpanzees are hostile. Bonobos make love. Which are you? Using the unusual metaphor of our closest relations, monkeys, Ed Brodow's entertaining program proves that success happens when you treat other people as partners. The differing behaviors of chimps (adversarial) and bonobos (cooperative) remind us that win-win collaboration works best. Trust develops when you acknowledge the other side's perspective and explore options for mutual satisfaction. According to Ed's bestselling book, Negotiation Boot Camp: "If both sides feel satisfied, everything is possible." Your audience will laugh their heads off when Ed shows photos of monkeys negotiating. And they will love it when Ed challenges them to decide: "Are you a chimp or are you a bonobo?"

Sales Negotiation: More Is Better
When it comes to the selling price for your product or service, more is definitely better. In fact, closing the sale means nothing if the deal is not profitable. Ed Brodow draws on his sales negotiation experience to show your sales force how to create satisfied customers at higher prices. According to Ed, the most satisfied customers are the ones who pay top dollar because they appreciate the value of their investment. Successful sales negotiators exude confidence, focus on perceived value, and aren't afraid to say "no." Your sales force will stop discounting after they hear Ed's entertaining, real-life stories about how to turn customer price objections into value-based sales. The mantra for the rest of your sales meeting will be "More Is Better!"

Getting a Success Change
Ed Brodow debunks the myths of success as he shows your audience how to lead a more personally fulfilling life. Based on his critically acclaimed book, Getting a Success Change, Ed argues that balancing the competing aspects of your life is more important than money, fame, status, and power. With insight, humor, and self-revelation, he challenges our toxic definition of success: Instead of envying people who have more money or fame, create a balanced lifestyle that fits your own temperament and preferences. In this increasingly complicated world, success is the result of taking risks, maintaining a sense of balance, and appreciating the contribution you make to others. Your audience will walk away feeling more excited about their jobs and their lives.

Acting Techniques for Executives
Ed Brodow applies Hollywood acting skills to give business executives greater command over presentations and business meetings. He demonstrates how to convert nervousness into energy, tell an exciting story, and hold the audience in the palm of your hand. A veteran member of Screen Actors Guild, Ed has appeared on film with Jessica Lange, Ron Howard, and Christopher Reeve. This talk originated when several of Ed's clients begged him to share his crowd-pleasing presentation techniques. At the National Speakers Association National Convention in Dallas, it was Standing Room Only.
For booking or speaking fees, performance fees,
appearances, and availability, or to BOOK THIS TALENT,
please call us at 1-800-345-5607.