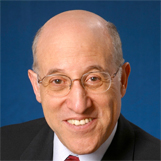 Alan Parisse
The Changing Face of Leadership, Selling, and Advising
X
Program Descriptions
Thriving In Turbulent Times (This Is Your Time
Thriving in turbulent times starts with the understanding that the problems we make are almost always worse than the problems we have. Our reaction to a challenging situation is often more of a roadblock than the problem itself.

Leadership on the Edge (The New Face of Leader)
In these times of fast history, no one knows for certain how to lead anymore. Instant communications have drained the traditional sources of power to a leader. Today's leaders must let go of the past, re-evaluate their style, and master next generation sources of influence. In this substantive, energized and entertaining presentation, Alan will arm current and future leaders with the understanding needed to set a fresh and fulfilling path to the future.

Secrets of Successful Presentations
What you say is important, but how you say it often carries the day. This series of programs is designed to combat sameness, encourage authenticity, and expand the options presenters have to achieve their objectives. Formats include keynote speeches, half and full day programs, individual coaching and The Speaking Intensive.

Questions Great Financial Advisors Ask
Great Advisors ask the right questions, listen to the answers and use their clients' success as their measure of achievement. That's the secret sauce that dramatically boosts money under management, significantly increases average account size and creates clients for life who eagerly refer others.

The Doctor of Sales
Expertise isn't enough. Professionals have to sell themselves and their ideas. Knowing that 'nothing happens until the patient swallows the pill,' even medical doctors follow the Rules of Selling. It comes so naturally to them that most don't know they are selling, but they are. Doctors set the stage so that we are highly likely to do what they tell us to do. Financial advisors have to do the same.

A Lifetime of Saturdays
A successful retirement takes more than money. It takes understanding the human issues that arise and planning for them. Financial Advisors can serve current clients and attract new ones by expanding their client conversation to include more than money. This program will show advisors both the issues and the opportunity.
Why Book Alan Parisse?


A keynote speaker for a wide variety of industries and organizations for over 20 years, Alan delivers substantive messages which are rooted in years of front line experience.
As an executive coach for two decades, no one will work harder to understand your organization's needs and goals and craft the right message to help meet them.
He was named one of the top speakers of the 21st Century by Successful Meeting Magazine.
When Successful Meetings Magazine named Alan one of the "Top 21 Speakers for the 21st Century" it was no surprise. In these turbulent times, his diverse experience, hard won expertise and practical solutions are just what audiences need to reframe their thinking, organize for the future and take action.

Rising from garbage collector to Wall Street executive, Alan Parisse combines insight and wit to deliver powerful and useful messages to audiences around the world.

The first speaker to come out of the investment business to be inducted into the National Speakers Association's Hall of Fame, Alan's ideas have been quoted in numerous business publications, including: The Wall Street Journal, Business Week and Barron's.

He has been a guest lecturer at the Stanford Business School, UC Berkeley Graduate School of Business, UCLA Graduate School of Management and the University of Pennsylvania Wharton School of Business.

Additionally, for over 20 years, Alan has been helping presenters reach their potential by coaching with compassion, candor, and the clear intention to bring out the best in each individual. He has worked with executives and managers, sports stars, financial advisors, wholesalers, sales professionals, medical doctors, educators, clergy and others. Combining decades of experience with cutting edge ideas for new and better ways to deliver messages and get results, Alan's speaking workshops have been proven winners for his clients.

Alan has written and co-authored numerous books and training programs including: This Is Your Time, Taking Charge: Lessons in Leadership, Questions Great Financial Advisors Ask, The Great Salesperson and Power Marketing. He is currently developing a book and webinar on effective presentations entitled The Speaker in You.

Alan's articles have appeared in numerous publications, including Executive Excellence, Federal Home Loan Bank Correspondent, Taxes – the Tax Magazine, Advisor Today, Medical Product Sales, Life Insurance Selling, Financial Planning Magazine, Pharmaceutical Representative, The Investment Advisor, The Real Estate Review and The Bank Investment Representative.

Now a lifetime away from his garbage collection days, Alan works with the very best in financial services, healthcare, real estate, technology and more.