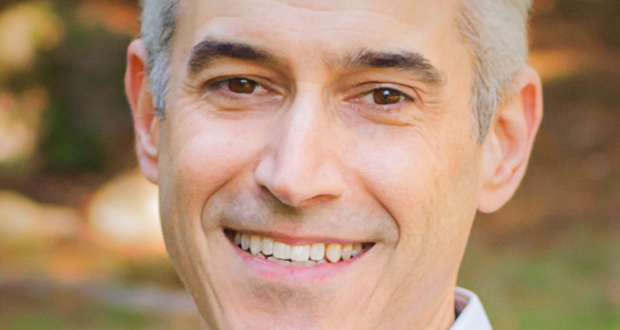 Andrew Winston
Finding the Gold in Green
Traveling From
Connecticut
X
Program Descriptions
The Big Pivot: Innovation and Value Creation in a Hotter, Scarcer, More Open World
(alternate titles/subtitles possible such as…
Doing Business in an Unpredictable, Expensive, Digital and Connected World)

Andrew Winston, a globally recognized speaker and business strategy expert, lays out a new vision for how to succeed in a volatile world. Rising pressures on business create enormous risks, but offer unprecedented opportunities as multi-trillion-dollar markets are in play. The race for the new, clean economy is on, and the winners profit mightily. In a unique and entertaining way, Winston's talk:


Lays out the critical mega-trends that are quickly redefining "business as usual" such as global demographic changes, intense resource constraints, a changing climate and extreme weather, new expectations from Millennials and Gen Z about how a business should operate, and radical transparency driven by new technologies that connect us all;
Offers many "a-ha" and "wow" moments backed by surprising data about our world;
Describes the simple but profound mindset shift – the Big Pivot – that companies must make to go beyond merely coping and actually navigate and solve the world's toughest challenges;
Provides crucial tactics and strategies for executives and managers to profit from this new, volatile reality;
Inspires audiences to think about the true purpose of their business and their jobs, to ask deeply heretical and innovative questions, and to connect with their customers in new ways.
With concrete advice and stories from the companies like Apple, Coca-Cola, Dow, Ford, GE, Nike, Unilever, and Wal-Mart, The Big Pivot provides a blueprint for creating more resilient, flexible businesses that profit from building a healthier, more sustainable, more prosperous world.

Additional Keynote Topics

Climate Change and Business: What we know, the risks, the opportunities, and what the world is doing. An entertaining and enlightening overview, without too much jargon, of the phenomenon of climate change, including: the basic science and why the consensus on human-driven climate change is so strong, the level of risk from inaction, the costs to society thus far and going forward, the business case for action, and how big companies are managing climate risk and opportunity for profit.

Energy Strategy for the C-Suite. An overview of the world's largest industry and how business leaders can shift their thinking from energy as a cost center to a strategic asset, including: exploring how different regions of the world use energy, the fundamental tensions between energy use and climate change, the rapidly shifting economics of clean energy, and the deep interconnections between energy, food, and water.

Green to Gold: How Smart Companies Use Environmental Strategy to Innovate, Create Value, and Build Competitive Advantage. Andrew will explore the environmental pressures and powerful stakeholders driving companies to go green. Winston demonstrates how leading companies create business value in 4 fundamental ways: lowering costs, reducing risk, increasing revenues, and enhancing brand value (such as employee and customer loyalty).
Why Book Andrew Winston?


He is dedicated to helping companies both large and small use environmental strategy to grow, create value, and build stronger relationships with employees, customers, and other stakeholders.
He share stories of how leading companies make environmental stewardship a strategic competitive advantage and illuminates the hurdles companies face when trying to go green.
He describes the strategies and tools the world's best companies use to innovate and profit in this new, environmentally-sensitive world while exploring how global pressures such as resource constraints and technology-driven transparency are all driving companies to go green.
Andrew Winston is a globally recognized expert on how companies can navigate and profit from humanity's biggest challenges. Andrew's first book, Green to Gold, was the top-selling green business title of the last decade, selling more than 100,000 copies in seven languages. Inc. Magazine included Green to Gold on its all-time list of 30 books that every manager should own.

His latest book, The Big Pivot, was selected as one of the "Best Business Books" by Strategy+Business magazine. The book provides a practical roadmap to help leaders build resilient, thriving companies and communities in a volatile world. He is also author of the Harvard Business Review (HBR) Magazine cover story, "Resilience in a Hotter World" and the HBR feature "Energy Strategy for the C-Suite."

As founder of Winston Eco-Strategies, Andrew's views on strategy have been sought after by many of the world's leading companies, including HP, Ingersoll Rand, J&J, Kimberly-Clark, Marriott, PepsiCo, PwC, and Unilever.

Andrew is also a highly respected and dynamic speaker, reaching audiences of thousands with an entertaining message of practical optimism: the world's challenges are great, but business has the tools, resources, and creativity to create a thriving world. He has spoken all over the world – in Europe, Russia, Brazil, the Middle East, and China – bringing his ideas to leadership meetings of the top executives of Fortune 500 companies, large industry conferences, and high-profile events like the World Innovation Forum and TED.

Andrew has written three business strategy books - Green to Gold, Green Recovery, and The Big Pivot. He is a regular blogger and contributor to Harvard Business Review online, the Guardian, Huffington Post, and his own popular blog at www.andrewwinston.com. Andrew has been quoted or appeared in major media such as The Wall Street Journal, Time, BusinessWeek, New York Times, and CNBC.

Andrew's work is based on significant business experience and education. His earlier career included advising companies on corporate strategy while at Boston Consulting Group and management positions in strategy and marketing at Time Warner and MTV. He received his BA in Economics from Princeton, an MBA from Columbia, and a Masters of Environmental Management from Yale. He lives in Greenwich, CT with his wife and two sons.