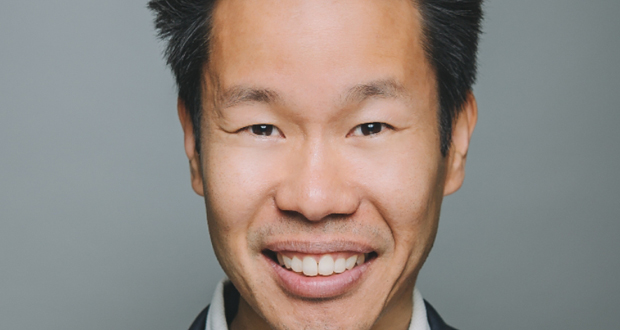 Christopher Kai
The World's Leading Authority in Story-Based Leadership
Traveling From
California
X
Program Descriptions
The 3 Key Breakthroughs in Team Building
Over the last 10 years, Christopher has interviewed 500 of some of the most successful entrepreneurs in the world. They include pioneers like Atari and Chuck E. Cheese's founder Nolan Bushnell, MySpace co-founder Chris DeWolfe, and Tesla Motors and SpaceX founder Elon Musk. He found that they all understood how to build breakthrough teams to have breakout results.

Couple these findings with Christopher's own battle-tested strategies over the last 20 years, where he has led employee networks at American Express, consulted with clients that have had 1,000s of employees across 10 states, or with his own clients that are in 100 cities, 24 countries, and 5 continents -- he has found 3 key universal breakthroughs that allow teams across departments, divisions, and duties to be work better together when they understand and apply these 3 key breakthroughs in team building. Steve Jobs, Elon Musk, and Jeff Bezos have all used these 3 key breakthroughs to create global powerhouse businesses.

Communication is King: The Secrets of Persuasion
In 1996, Microsoft co-founder Bill Gates wrote an essay entitled "Content is King." In the 21st century "content is king" is an outdated statement as a 5-year-old in kindergarten can learn everything about Bill Gates by simply googling him. Content is no longer king. Communication is King. When you effectively communicate, you unlock the secrets of persuasion so you can waste less time in meetings, write better emails, be less stressed, have more clarity, and effortlessly connect better with your employees, clients, investors and donors. Christopher Kai has battle-tested his strategies over the last 20 years with clients like Google, American Express, and Bank of America where he summarizes his findings into 3 strategies based on the science of persuasion, strategic storytelling, and 4 happy chemicals.

The Silent Closer: Listening is the New Sales Disruptor
Sales isn't about selling. The disruption is in asking intentional questions and listening for specific cues from your prospective clients. Christopher Kai masterfully weaves together an entire keynote presentation around one word that originated in a foreign country 1,000s of years ago. When audience members see it on the big screen without fail everyone takes a photo with their smartphones. This one word beautifully and profoundly summarizes the 5 key elements of listening that will exponentially increase your close rate with clients. This type of listening is also used by FBI hostage negotiators.

10X Your Sales with "Tent-Pole" Stories
Stories aren't just for Hollywood blockbuster movies or Pulitzer prize-winning novels. As featured in Forbes, Christopher dives into the science of storytelling and shares 7 simple strategies on how you can share what he calls "tent-pole" stories in every call, conversation, or conference so you can dramatically increase your sales, effortlessly develop lasting clients, actually have fun in the sales process, and be inspired and inspiring with a growing roster of new clients. [Ideal for sales and customer service teams.]
Why Book Christopher Kai?
By his mid-20s he was one of the youngest business strategists and communication experts at American Express on Wall Street working on their largest Fortune 500 global sales accounts.


Teaches you how to find the right events to prospect, engage, and secure new clients, investors, or donors using a simple 3-step process based on 20-years of global sales and strategic communication experience.


With humor, inspiration and wit, he walks you through 7 proven ways to shorten the sales cycle based on science, strategic storytelling and multi-sensory listening he learned from a former 24-year FBI veteran.
Christopher Kai is the world's leading authority in story-based leadership where he breaks down the science on why story-based leaders like Steve Jobs are the most admired innovators in the world. He is the founder & CEO of The Mathem Group, a Beverly Hills-based leadership training firm, a Fortune 100 global speaker, #1 global bestselling author, and founder of GPS, the premier speaker training program in the world with clients in 100 cities, 24 countries, and 5 continents. He is a former business strategist and executive speechwriter at American Express. Elon Musk once exclaimed during an interview, "Wow, you really know a lot."

His clients include: Google, American Express, New York Life, Merrill Lynch, Farmers Insurance, Bank of America, and the U.S. Consulate. He has authored 5 books including the #1 global bestseller "Big Game Hunting: Networking with Billionaires, Executives and Celebrities" and has been featured on CNN, ABC News, Huffington Post, BuzzFeed, Fast Company and Forbes. As a former prolific singer-songwriter he co-wrote a song considered "the best song on the internet."

His main keynotes revolve around why story-based leaders are the most admired innovators in the world because they understand the science and psychology of connection and communication skills. Outside of his business, he founded Mondays at the Mission, the only homeless youth program of its kind in the world at Union Rescue Mission, the largest private shelter in the U.S. They have helped 1,000s of homeless students stay in school, find jobs and attend college. Their esteemed speaker list includes: Grammy and Oscar winners, FBI agents, Navy Seals, Olympians, and astronaut Buzz Aldrin, world record-holding swimmer Diana Nyad, and business visionary Elon Musk.
Books

Big Game Hunting