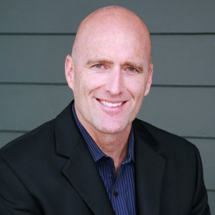 Craig Zablocki
Insightful Humorist, A Blend of Robin Williams and Wayne Dyer
X
Program Descriptions
The Intelligence of Fun
People have different ideas about what fun is. Yet, all organizations know that feeling part of a team is fun. A state of openness and connection is fun, whether you are an introvert or extrovert, a CEO, or a certified nurse assistant. Everyone loves the "Aha" moments when solutions to a problems come into view. The Intelligence of Fun unlocks the keys to seeing solutions to problems as fun – being solution minded and not problem focused.

The point is that working within a culture of playfulness and the Intelligence of Fun is proven to increase productivity, motivation, creativity, new learning, and staff engagement. It affects everything … from the bottom line up.

Greater than You and Me: Synergy in Action
Working with others shouldn't feel like pulling a sled through waist-high mud. If a group really works together, it becomes totally doable!

It's in the connections that the magic happens; just like setting those last jigsaw pieces in place and seeing all the pieces together.

Synergy in Action teaches us how to collaborate and be productive, while being energized, creative, and deeply satisfied! It allows our natural individual strengths to compliment the group. It's about tying one's individual purpose into something greater than themselves.

Cut Through Resistance: Secrets to Change without the Drama
Things change constantly. Most of us spend an inordinate amount of time resisting change. What goes into our resistance? Negativity, judgements, fear, and, yes -DRAMA!

As time passes, we habituate to a kind of resignation; we can be overcome by 'defeat' and 'purposelessness' all from our own resistance to change.

What if instead of resisting change, we could embrace it without the drama, instead seeing change through eyes of adventure, and who knows… even fun? Cut Through Resistance helps us turn the counter-productive energy of our resistance into positivity.

Radical Leadership
A Radical Leader is someone who knows deeply, in their heart, who and what to follow. With strong elements of relevance and levity, Craig challenges the audience to consider what an effective leader is: someone who leads by example; who takes themselves lightly while leading from purpose; who is willing to be vulnerable, who champions others, can own their "stuff", and knows their weaknesses. Someone who taps into their innate creativity, joy, and passion, and helps others do the same.

Radical Leadership will bring your people back to their authentic selves, and create enthusiasm for your organization's mission.

BE ALL IN: Getting To 100%
We hear it all the time… Organization xyz could use:
More energy
Higher creativity
More direct communication
A spirit of collaboration

The world class businesses and organizations that are thriving develop a culture where their people have a sense of ownership, some 'skin in the game', accountability, and engagement. A culture where people know WHY they do what they do.

Once we experience "being all in", going back to mediocrity just doesn't satisfy. You don't need a study to show you that when you are honestly out of your own way – not sabotaging your own efforts, not hiding from your potency, not making excuses and lies about your ability – that you, just as you are, are capable of 100%.

BE ALL IN… Getting to 100% is filled with humor and big engagement! Craig delivers with relevance and a keen sense of irony to help unlock the truth of Being All In!
Why Book Craig Zablocki?


Craig speaks from the heart and as a humorous motivational speaker, audiences know they are experiencing an exceptional speaker. Craig's humor is specific to his audience and only reinforces the theme of the meeting. His humor allows audiences to gain new insights and walk out with tools they can immediately use to better themselves and the organization.
There's a reason Craig Zablocki is one of the most sought-after speakers across the country — and around the world. Not only is he one of the most audience-engaging speakers you've ever experienced, he can provide transformational tools that will help improve lives both individually and organizationally immediately and for years to come.

Whether his message is delivered through a keynote address, a workshop, a weekend seminar or executive coaching, Craig's unique approach engages, confronts and transforms individuals toward more authentic expression and purpose. He unravels us from our habitual ways of being and the social conditioning that keep us stuck. And he does it with humor and heart.

Described as a compelling combination of Robin Williams and Wayne Dyer, Craig is in the top 2 percent of America's most recognized speakers. Microsoft, Disney, Chase, United Airlines, the Mayo Clinic — his client list reads like an international who's who. He's even shared the stage with the likes of Al Gore and Tom Peters and has keynoted dozens of national conferences. Craig offers a compassionate perspective to groups dealing with intense adversity, from post-combat soldiers, to 911 victims, to domestic violence and victim advocates.

Based on demand for his cutting-edge programs, his ability to connect with audiences, and his capacity to create powerful change, you can only win!
Books

Improv 101

Humor Me