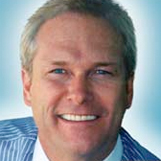 Dan Clark
Master Motivator, Best-Selling Author
X
Program Descriptions
PURE MOTIVATION
It is not enough to say I will do my best. We must succeed at doing that which is necessary. It is critical, therefore, that we get a regular "check up from the neck up" and laugh, think, feel and re-energize. Research shows that we learn more, remember more, commit to more, and more willingly accept the challenges of change, when we are entertained!

BUILDING A WINNING TEAM
It's not all about team – teams lose! It's about winning! Are you working with a group that is confusing activity with accomplishment, and realizing that the popular concept of "turning me to we" is not improving your organizational performance? Maybe it's time to work with someone who has actually played on, coached, and worked with championship teams. I love to share the Ten Commitments required to identify, attract, develop and retain winners, and teach how to help them continue to make winning personal as a unified well-oiled machine!

CLOSING SALES / CREATING CUSTOMER DELIGHT
Wealth flows through you, not to you! If price and money become the focus of conversation, it means the presentation is weak and the relationship is non- existent. Anybody can make a presentation. Anyone can serve a customer. Top of the Table professionals have taught me that to close a deal and generate repeat and referral business, our relationships must connect both on and off task, with a sensitivity that everybody likes to buy, nobody wants to be sold, and everybody likes to do business with a winner!

THE ART OF SIGNIFICANCE / LIFE CHANGING LEADERSHIP
Successful people get what they want. However, individuals who live lives of Significance want what they get. Successful people identify themselves in terms of what they do and seek what's impressive. Significant individuals identify themselves in terms of who they are and seek what's important. In this powerful keynote or expanded seminar, Dan makes sure your purpose is what you say it is, and that your influence is what you need it to be, so instead of merely continuing to follow the highly acclaimed business, leadership, management gurus you have been quoting for years, you become one of them!
Why Book Dan Clark?
UN Leadership trainer, Character Development Consultant for the US Armed Forces, keynote speaker for the World Congress, author with over 30 million books sold, and one of Top Ten Speakers in the world, all after a paralyses injury
Dan has truly led an inspiring life, and is still achieving more accomplishments by the day. He loves to spread his ferocity for life, motivation, and inspiration in many different capacities. Book today for a truly remarkable keynote speaker!
Dan Clark - is an internationally recognized speaker, entertainer, songwriter/ recording artist and New York Times Best Selling Author. Achievers North America and Achievers Europe named Dan one of the Top Ten Speakers in the World. Dan's multi-million dollar business and story of his fight back from a paralyzing injury that cut short his football career, have been featured on over 500 TV and radio shows, in Entrepreneur magazine and as the feature article in Mayo Clinic magazine.

Dan is the primary contributing author to the Chicken Soup for the Soul series and the author of twenty of his own highly acclaimed books, including Puppies for Sale which was made into a film at Paramount Studios starring the late Jack Lemmon. Dan has been published in over 30 million books in twenty languages worldwide!

Dan is a Character Development Consultant for the United States Armed Forces, has been the keynote speaker at the United Nations World Congress and has conducted U.N. leadership training in Europe, Asia and Russia. Dan has flown fighter jets twice the speed of sound, raced automobiles in Germany and dog sleds in the Arctic and was honored to carry the Olympic Torch in the 2002 Winter Games. Dan serves on the International Board of Governors for Operation Smile and the National School Fitness Foundation. Dan truly is The Expert Who Speaks!

Dan Clark - Changing the world one story at a time!!
Books