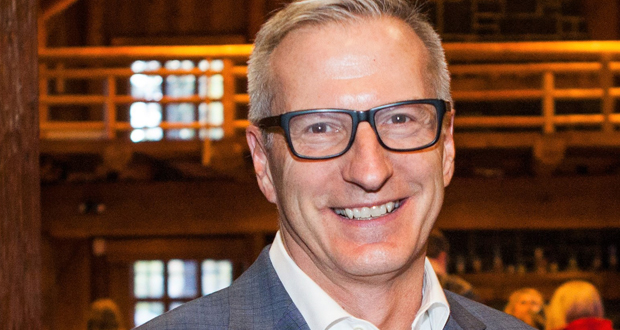 Dave Mitchell
The Leadership Difference – Laugh and Learn
Traveling From
Washington
X
Program Descriptions
The Metrics of Peak Performance Culture provides participants with the tools necessary to evaluate the current state of their organization and map out a strategy for maximizing performance and creating a desired future state of operational excellence and robust fiscal success. From Dave Mitchell's fourth book, The Five Metrics of Peak Performance Culture, scheduled for release in 2020 by John Wiley and Sons Publishing, participants will get a first look at this award-winning author's newest material.

Live and Learn or Die Stupid explores the characteristics of happy, successful people. Using audience interaction, comedy and introspection, Dave and the audience discover what it takes to achieve self- contentment. Taken from Dave's popular book of the same name!

Reaching the Summit applies the concepts from Live and Learn or Die Stupid to professional performance. How do you obtain and sustain your full potential while remaining resilient and balanced in your life.

The Power of Understanding of People- Hollywood Style provides a better understanding of diverse communication styles. Based on Jungian psychology, it's the perfect combination of pertinent human dynamics; laugh out loud humor and audience interaction. One of our most popular seminars!

The Heart and Art of Service will make your clients come racing back for more of what you have to offer. Through a series of dynamic, humorous real-life stories Dave will help your team discover how to identify each customer's "service hot button" and ensure that you exceed their expectations. From building rapport to executing service recovery, this seminar covers the entire customer service dynamic.


Selling Luxury Items – There is a big difference between being a sales person and a sales consultant and today's discerning consumer demands the latter. Learn the unique perspective of luxury consumers and how to take your selling skills to the next level to meet the expectations of this growing and influential demographic.

Breakthrough Leadership: Leading Transcendental Change will guide your team to a new level of sustained and consistent high performance. Dave will lead the participants through an interactive session of teambuilding, conquering with constant change and shifting from extrinsic to intrinsic needs fulfillment.

Dialectic Thinking: It's the Issue, Not the Person focuses exclusively on resolving conflict. Dave uses the "Rules of Engagement" to help attendees adopt a more effective mental approach to conflict, reducing concerns to issues rather than to people. Further, this class focuses on a step- by- step model for approaching, discussing and ultimately resolving issues that divide individuals.


Becoming Resilient! focuses on the personal characteristics of high performers and how we can develop these attributes within ourselves. Is it possible to excel in all aspects of your life without burning out? This course examines each attendee's strengths and potential vulnerabilities as they strive to maximize their potential. Life changing!

What is Your Wine Personality? – provides the opportunity to educate new salespeople on the fine art of business entertaining. This program ties valuable wine knowledge to communication styles and can be used as a team building event, teach rapport building techniques or to treat your VIP clients to an evening of fun.
Why Book Dave Mitchell?


He delivers high impact training experiences that are entertaining and enhance both individual and team performance.
He focuses on leadership, selling skills, and customer service, using proven principles in cognitive psychology.
Since founding the Leadership Difference in 1995, over 350,000 people have attended Dave's "enter-TRAIN-ment" seminars on topics that include leadership, customer service, selling skills, and personal performance enhancement. His clients include Allstate Insurance, Bank of America, Universal Studios, Hilton Worldwide, Sub-Zero Wolf Appliances, Electrolux Appliances, Trek Bikes, Walt Disney World and the CIA. In July 2013, Meeting Professionals International selected as the Meeting Madness winner for Best Speaker of the Year at their World Education Congress in Las Vegas. In September 2015, Meetings and Conventions Magazine named Dave one of the Best Speakers of the Year.

He has a B.A. in Mass-Communications with an emphasis in Business Administration and a Master's Degree in Global Human Resources Development. Dave has served as an adjunct professor at the University of Illinois, spent 12 years as an executive in corporate human resources management, is on the business advisory board for Walla Walla Community College and is designated as a Certified Advanced Wine Sommelier by the International Wine Guild. He is also a founding shareholder of Pambrun Wines. Having failed to achieve his dream of playing professional baseball, he went on to a successful coaching career at the tee ball level.

Dave is the author of the book Live and Learn or Die Stupid! The book focuses on personal contentment and performance excellence. His second book, The Power of Understanding People, was released in December 2013 by acclaimed publisher Wiley and was immediately named Best Business Book of the Month by Amazon. Dave's third book, The Power of Understanding Yourself, was released on January 7, 2019 also by Wiley and is an Editor's Pick by getAbstract and named Top Read by Training Magazine. His next book, The Five Metrics of Peak Performance Cultures is scheduled for release by Wiley in 2020.

Dave lives in the Walla Walla Valley wine country with his wife of 33 years, Lori; has two adult children, Brooke and Slade; three horses and three dogs and two barn cats: Socks and Stinker bell.