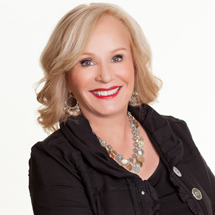 Debbie Allen
Business & Brand Strategist
X
Program Descriptions
Generate Massive Online Exposure
Turn Leads Into High-Value Clients by Marketing Your Business As The Go-To Expert
Learn how to generate 'Internet Domination' for your business by using keyword-rich domains, social media and video marketing to drive tons of traffic to your website. Discover the secrets to getting listed at the top of the search engines by positioning your business effectively as the go-to expert.

Develop a powerful business and brand strategy that moves you miles past your competition. Learn how to develop an effective video marketing campaign and how to best utilize YouTube and other social media sites to build your online database.

7 Secrets to Brand Domination
Grow Your Business Faster with Business & Brand Domination and Move Miles Past Your Competition
Discover how to position your brand to grow your business, develop your most idea clients and make more money. Learn how to stand out and move miles past your competition to explode your marketing results.

Uncover the secrets to building and maintaining a dynamic brand within your niche market or industry that customers will rave about. This presentation showcases before and after visual examples, a proven step-by-step process and how-to guidance that will allow you to quickly implement the strategies shared.

How to Become The Go-To Expert
Accelerate Your Personal Brand Awareness, Gain High-Paying Clients and Double Your Income
Quickly accelerate your brand awareness and expertise by effectively marketing yourself as the top expert of choice within your niche market or industry. Learn how to be recognized as the go-to authority and stand out in a crowded marketplace with Debbie Allen's proven Authority Domination Formula.

Discover how to expand your value, increase your fees and develop high-end programs or services with this step-by-step program. Learn how to develop multiple streams of expert income with consulting, writing, speaking, product development and events.

Is Your Website Killing Your Sales?
Uncover The Mostly Deadly Website Sales Killers And How to Turn Online Marketing Disasters Into Profit-Generating Opportunities
Learn how to instantly improve your website to expand your brand, target your most ideal clients, build your database and generate more quality online traffic. Discover how to grab viewers' attention fast and develop warm prospects even before your first initial contact.

Discover why over 90% of small business websites are missing the mark when it comes to copy and how it's costing them customers, sales and profits. Learn how to maximize your website's marketing copy to turn viewers into buyers.

Skyrocket Your Sales with Shamelessly Successful Self-Promotion
Stop Holding Yourself Back From Success By Not Promoting and Selling Yourself Effectively
Did you know that nearly 85% of business owners, entrepreneurs and salespeople miss out on countless promotional and marketing opportunities because they don't feel comfortable with the concept of self-promotion?

Uncover a new perspective and belief system around what it means to self-promote. Effective self-promotion requires a unique skill set that allows you to gain new business vs. turning people away by being pushy or intrusive.

Self-promotion can open up a world of new marketing opportunities and ease of sales conversion for you and your organization. Learn how to start putting yourself out there, gain more prospects and make more sales now.

Educate to Sell More
Become Known as an Authority, Get More Clients and Close More Sales with Ease
Discover the secrets and strategies of educating more to sell effectively. Sales have change dramatically, smart prospects don't want to feel the pressure of being sold to. Learn how to position yourself as an expert who speaks and educates to sell.

Uncover a systemized approach to making an offer that will quickly increase your sales without feeling pushy or intrusive. Learn how to become more confidence speaking and selling with ease using Debbie's innovative educate-to-sell approach.
Why Book Debbie Allen?
Debbie can turn around a business with her decades of experience in the marketing world
Debbie is an experiences entrepreneur who is a professional presenter and is rated in the top 3% of all female speakers
Debbie Allen, CSP teaches small business owners and entrepreneurs how to Re-Define, Re-Position & Re-Energize their business for fast growth. She shares four decades of business building wisdom and marketing expertise with her audiences and consulting clients.

Debbie is a creative business strategist who works with others who want to create more visibility and credibility for their businesses through implementing a variety of personal branding and marketing strategies. She inspires her audiences to optimize their most valuable assets - their vision, values, strengths and talents.

Debbie is an award-winning entrepreneur who has presented before thousands of people in 30 countries around the world. She has been selected as one of the top 3% of professional women speakers worldwide. Debbie is also an author of five books including her bestseller 'Confessions of Shameless Self Promoters'. Her expertise has been featured in Entrepreneur, Selling Power, Sales & Marketing Excellence, Forbes, USA Today, Personal Branding Magazine and dozens of other publications. She has also been featured in four motivational movies including The Opus and The Compass.
Books