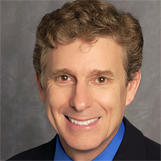 Douglas Goldstein
eFuturist, Innovate Now
X
Program Descriptions
Health 2020 – The Future of Medicine Today
Rapid and exponential changes in technology and process change science are enabling a quality revolution in health. Uncover strategies and tactics for executives and doctors to leapfrog the competition via e-Commerce, e-Care and Health@Everywhere products and services. Move beyond Theory to Action through invaluable knowledge gained from Doug's eHealthcare book/CD-ROM and recent innovation projects with the world's largest health organizations.

Improving Clinical Performance Through Knowledge and Capability Transfer
Learn how enhancements in knowledge management lead to clinical improvement through greater physician alignment and efficient use of information technologies.

The Greatest Gift
Better processes in healthcare are the result of ingenuity and technological advancements. Learn how to better manage your ideas to provide a more efficient and more successful healthcare operation.

Distinctive Innovation: Quality and Safety through Leadership, Collaboration and Patient Centered Advocacy
See how distinctive innovation allows business in the medical industry to adapt to the new global healthcare paradigm.

Distinctive Innovation: Quality and Safety through Knowledge at the Point of Care
With a smarter approach, and better tools, distinctive innovation helps to reduce the occurrence of Medical Errors.

Digital Doctoring for Quality, Patient Safety & Cost Effectiveness Today
Discover how technology is revolutionizing medicine in successive Techno-Tsunamis in the next 20 years. Gain insight on how to unleash the power of digital, DNA and nano technology for your organization.

Homeland Security through Health Information Technology, Infrastructure and Leadership
Biological…chemical… nuclear and cyber terrorism – our health care system is not ready for weapons of mass destruction or mass disruption. This keynote highlights the actions that consumers, doctors, hospitals, health plans and pharmaceutical firms can take today and tomorrow.

Future Health Today: The Power of Thought and Technology to Heal Today and Tomorrow
Be your own ConsumerMD! First this keynote profiles how technology will revolutionize heart disease, aging and medical care in 2012. Then it delivers practical actions that you can take today for better health and wellness.

eHealthcare: Predictions, Trends and Tactics
Insights for executives and doctors to leapfrog the competition via e-Commerce and e-Care services. Gain indispensable knowledge from Doug's eHealthcare book/CD-ROM and recent consulting projects.

4D Strategy in Healthcare: The Way to Distinctive Innovation
Turn disruptive innovations in technology, customer needs and regulations into ongoing distinctive innovations through this thought provoking keynote.
Why book Douglas Goldstein
As an innovator in digital health, precision medicine and population health, Doug specializes in applying the right mix of mobile, social media, gamification, big data analytics, customer science and emerging technologies for improved performance and outcomes. As the eFuturist, Doug delivers the latest insights on health transformation though innovation, collaboration and leadership. Popular keynotes & workshops include: Innovate Now; Digital Doctoring Today, DNA & Nano Doctoring Tomorrow and iLeadership.
Douglas Goldstein is a leading "eFuturist, entrepreneur, author and motivational speaker." Doug delivers leading edge knowledge, know- how and insights on motivating people, revolutionizing processes, and intelligently utilizing electronic and emerging technologies and entertainment to improve health, medical products and services – today and tomorrow. As an eFuturist, author and catalyst for change, Doug focuses on motivating the people and processes necessary to make technology work smarter in complex organizations. He is the author of ten books on the Internet and health including: Medical Informatics 20/20: Quality and Electronic Health Records through Collaboration, Open Solutions and Innovation, and e-Healthcare: Harness the Power of Internet e-Commerce & e-Care. Currently "Digital Engagement – Improving Lives through Mobile – Social Media – Gaming and Big Data Analytics" is area of research for Doug's next publication. Early insights and articles are available for clients today.

His popular "Beyond Theory to Action" Keynotes deliver insights, stimulate innovation and entertain as they motivate. All of Doug's keynotes are highly customized to meet client needs through the integration of innovation examples from the organization and the people they serve.

As the eFuturist and consultant, he guides the world's leading healthcare organizations in performance excellence through Innovation. He has been the strategist and developer of leading edge projects including:


Rehab@Anywhere – Physical Therapy Anywhere: Diversinet, Inc.
Camp Runnynose, a Facebook Social Gaming Experience, iConecto and Partners
BrainXercise – Gaming for Quality Improvement and Patient Engagement
KxNetwork – mobile cross smartphone clinical quality improvement app & knowledge community
RxChallenge – a Social Gaming Learning Experience
Location Aware Technology – Implications for Health – Social & Scientific Systems
mHealth Strategy & Business Plan Development, Merck – Executive Committee
Mobile eCare Patient Solutions – York Hospital and Diversinet, Inc.
Futurist Leadership Summit – Boehringer Ingelheim
Health@Anywhere – Veterans Health Administration and CHRISTUS Health
MyAscensionHealth - Intranet Portal for Enterprise Knowledge Management & Innovation Acceleration
e-Strategy and Technology Sharing - Veterans Health Administration
Online Knowledge Management Communities of Performance - Social Media for Quality --Ascension Health
Medformation.com - Allina Hospitals and Clinics, Best of the Best Health Web
Health Adventure - Smithsonian/ComputerWorld Award, Bayfront Medical Center
1-800-DOCTORS – Consumer Directed Health Information Services
Kids Empowering Kids & www.CiCiandAce.com - DreamDog Foundation - You Got to Move for Health & Literacy

He was the founder, Chairman and CEO of Health Online, Inc., a syndicated consumer health information company, and he was a co-founder and vice president of Consumer Health Services 1-800-DOCTORS, a telephone and online consumer health information and doctor appointment service. Goldstein has served as the Internet columnist for Managed Care Interface magazine and authored hundreds of articles and appeared on national television, radio and Internet shows. He shares his industry insights on Twitter as the "eFuturist".

Doug has delivered his insights as a keynote speaker and workshop leader for over 300 organizations including College of Health Information Management Executives, Thomson Healthcare, Catholic Health East, MGMA, Bayer Pharmaceuticals, Schering-Plough, Pfizer, AstraZeneca, Merck, PhRMA, AHIP, Premier, Inc. mHealth Summit by NIH, Optum Health Medical Director Forum, Military Health Services – Open Source Software Workshop, Boehringer Ingelheim, Genentech, Kaiser Permanente, HFMA, Silicon Valley China Wireless Assoc., HIMSS View from the Top, PhRMA, AdvaMed, Eli Lilly, mHealth Congress, Health 2.0, Thomson Reuters, BCBS and Veterans Health Administration and many others. He is a graduate of the University of Michigan and completed Six Sigma Black Belt training from the Juran Institute.
Books