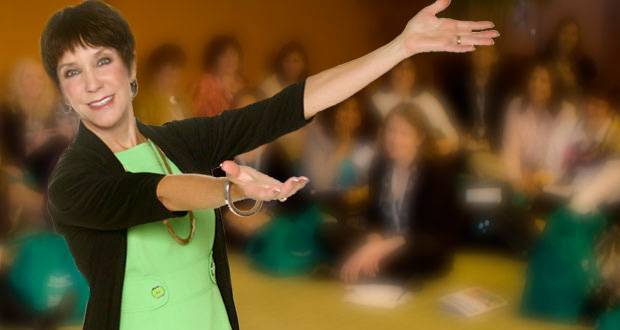 Eileen McDargh
CEO-Chief Energy Officer, the Resiliency Group
Traveling From
California
X
Program Descriptions
Resiliency: The Grow-Through Secret for Sales Success
Forget bouncing back in the face of rejection. That's old school. Resiliency today is so much more.
Challenging, changing times require a mindset that constantly looks for how to improve the pipeline that traditionally is bogged down with unproductive actions.
It's about turning right when the competition turns left. It's about reframing the impossible into the possible.
It's about the courage to deeply listen.
It's about becoming a trusted advisor instead of a vendor.
Bottom line: Break-through results require grow-through strategies
Let Resiliency Expert, Eileen McDargh, offer provocative, pithy, profound yet personal insights into four resiliency skills. She'll challenge your thinking while you interact and laugh—yes laugh. Laughter is a critical resiliency skill that binds us together.
Watch the results with increased sales, better retention of staff and customers, and an energized, resilient team.
Cultivating Radical Resiliency: Leadership Skills for Complex Time
Radically turbulent times demand professional and personal responses that transcend our regular work and life patterns. Discover how to grow the skills of adaptability, agility, laugh-ability, and alignment Explode traditional definitions of resiliency and discover the value of prescience ™

The Resilient Energy Connection: How to get it, keep it, and stop giving it away.
The competitive global 24/7 world of heart-stopping competition puts personal energy at risk. We too yearn to connect with new possibilities for people, productivity, profitability and purpose. This keynote is based on the premise that transforming our work requires nothing less than transforming ourselves

The Art of Balancing an Unequal Life: The Secret to Resiliency!
Balance is baloney! Discover a better metaphor for the realities of living in a 24/7 world. Learn the power of choice and how to conduct a C.A.T. scan of your life. Develop strategies to create a life by YOUR design and not by default

The Power of Engagement: Inside Out Leadership for Resilient Teams
The "soft stuff" of business is always the hardest part of business. It's time to START talking and get back to work! Create a competitive edge in engaging and retaining talented employees and customers on the most human of playing fields: conversation. Discover the secret of viewing points, orange batons and Little Davids in creating teams and fostering loyalty.

Lead-Her-Ship – Claiming The Power, Passion, Play and Purpose Of Our Lives
Gather women together and you have an energy source to light even the darkest corners of the world. Eileen puts a match to that energy. A presentation for reliving and laughing about our foibles, for celebrating our uniqueness, for renewing our passion and commitment to life, and for establishing the common traits which allow all of us to bloom where we are planted.

Lead-Her-Ship: Leveraging Your Career to Match Your Authentic, Resilient Self
A good career fit is not like squeezing into Spanx. Nope! It means thinking, listening, and sensing where, when and how to craft actions that bring you from good work to great work! Discover the 5 strengths women can bring to the workplace. Consider the difference between ugh work, good work, and great work.

Resilient Relationships: Surviving and Thriving With Difficult People
Life would be easy if it weren't for other people! Would you like to turn from mad to glad with your colleagues and customers? This session focuses on improving relationships at work through successfully dealing with people. Using humor and examples, Eileen will guide participants through the process of learning how to defuse anger in themselves and others. They will discover how to identify and understand problem behavior and how to use systematic methods for handling such behaviors.
Since 1980, Eileen McDargh has helped organizations and individuals transform the life of their business and the business of their life through conversations that matter and connections that count. She has become known as a master facilitator, an award- winning author, and an internationally recognized keynoter and executive coach.

She draws upon practical business know-how, life's experiences and years of consulting to major national and international organizations that have ranged from global pharmaceuticals to the US Armed Forces, from health care associations to religious institutions. Her programs are content rich, interactive, provocative and playful—even downright hilarious.

In 2019, Global Gurus International, a British-based provider of resources for leadership, communication and sales training, also ranked her FIRST as one of the World's Top 30 Communication Professionals following a global survey of 22,000 business professionals.

She has authored:
Work for a Living & Still Be Free to Live, the first book to address work/life balance—a topic that placed her as a futurist in this issue.
Her second book, The Resilient Spirit is found from South Africa to California and was written as a response to 9/11.
Talk Ain't Cheap—It's Priceless serves as a leadership guide for numerous organizations.
Gifts from the Mountain-Simple Truths for Life's Complexities won the Benjamin Franklin Gold Award. A training film based on this book earned a Silver Telly, the highest award for commercial productions.
My Get Up and Go Got Up & Went offers succinct insights in an easy-to-read fashion for recharging and renewing human energy.
Your Resiliency GPS: A Guide for Growing through Work Life offers a path for finding your GPS (growth positioning strategies) through recalculating questions.

As a business author and commentator, Eileen has appeared on network news, on radio programs and in business journals and in major metropolitan newspapers.

Eileen is a certified speaking professional (CSP) and her election into the CPAE Speaker Hall of Fame places her among the top 3% of speakers in the United States.

She's also listed as a recommended expert through the Sloan Work and Family Research Network now headquartered at University of Penna.
Books