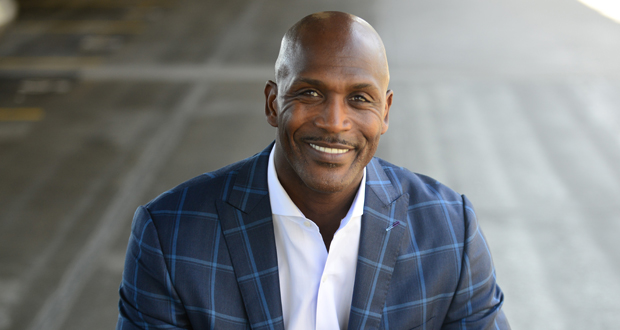 Eric Boles
Authority on Leadership, Managing Change, Cultural Transformation and Peak Performance
Traveling From
Washington
X
Program Descriptions
Fearless Leadership
We need "Fearless Leaders" now more than ever who can lead courageously. With all the challenges and uncertainty in the world today it easy to let fear influence you. Perhaps the greatest challenge that many of us will ever face in life is the conquest of fear and the development of the habit of courage. Fear has always been the greatest enemy of mankind. Letting fear get its grip on you can cripple you both personally and professionally.

Leading Change in the New Reality
Leading has never been easy. But it's never been more challenging than it is today in this "New Normal" or "New Reality". The customer has never been more demanding, the competition never stiffer, employees less engaged, and change and technology advances only getting faster. Plus, despite all these demands, many leaders are being asked to accomplish more with less. "Leading in the New Reality" by Eric Boles will focus on key strategies to allow you to lead and influence more effectively.

Moving to Great
How do you get to the next level? You may be in a "rut" or you may be doing incredible. But the pressure from all around you demands that you "up" your game. You can't rest on your past successes and the good ole' days are gone forever. You don't want to be left behind. Where do you get the energy and the strategies to move to the next level with the competition and the stress increasing? Some of the limitations you identify may even be mental and self-imposed. How do I get of my own way and move forward? "Moving to Great" by Eric Boles will help you unleash your potential and be at your best more of the time.
Lead with Purpose
"Lead With Purpose" will help you become intentional in how you positively influence others. The goal being that your influence grows alongside your commitment to creating great relationships. You will enjoy the practical and personal application of principles for inspiring, motivating, and developing others.
More than Winning
The goal of every team is to win; no matter the venue or arena of competition, sports or business, the objective is to come out on top. What if there was a better approach that does not involve winning or losing, winning was simply the by-product? The pursuit of excellence is not about winning – it is "More than Winning." It is giving your very best in pursuit of a goal or worthwhile endeavor bigger than yourself. It is bigger than any one individual and demands your very best.
Why Book Eric Boles?


He is a believer in employee and organizational development and equips your organization with the tools to create and maintain winning attitudes.
He is a former NFL player and an expert in teamwork, leadership and personal development, dedicated to maximizing your human assets.
Eric Boles is President of "The GAME CHANGERS Inc," a training and consulting company whose Leadership, Team and Personal development processes are used by some of the most recognized and successful companies in the world and have helped shape over a half a million successful leaders, managers and employees.

Eric Boles is a highly acclaimed keynote speaker, consultant and executive coach. Eric addresses thousands of men and women each year – on the subjects of leadership, team dynamics and peak performance. His clients include Starbucks Coffee Company, Boeing, Microsoft, Alaska Airlines, AFLAC, Dunkin Brands, U.S. Air Force and the U.S. Army Rangers to name a few.

Prior to becoming an authority on teamwork, leadership and personal development, Eric learned many principles of team dynamics, leadership and peak performance from his experiences in the National Football League (NFL) with the New York Jets and Green Bay Packers.

Eric has presented throughout North America and Europe with audiences ranging from 5 to 20,000 people. From the boardrooms of some of our nation's most prestigious Fortune 500 companies, to our Federal and State Governments, Academic Institutions, Professional Sports Franchises and Amateur Athletic Associations, Eric has earned the reputation as a dynamic presenter, facilitator, executive coach and friend.
Books

Moving to Great