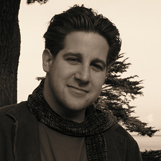 Eric Corey Freed
Green Architect
Traveling From
California
X
Program Descriptions
Green Building for Dummies
An introductory overview of sustainable design and green building. Includes discussion of why green building is important and an introductory look at the lifecycle of a product.

The Myth of Sisyphus
An intermediate level discussion exploring the areas of Suburbia, New Orleans and Las Vegas as absurd environmental regions. The talk explores how to identify potential areas of energy and resource savings and maps out a plan to fix them.

Problems & Solutions
This talk walks you through the various problems with Energy, Water, Siting, Materials and Air Quality. It points out the often absurd means by which we build our buildings and then explores dozens of practical, tangible solutions for how to correct them.

Detroit, Dallas & Despotism
An advanced discussion of the plight of the modern American City. The discussion ends with a humorous and thought-provoking look at lobbyist and how they are controlling our environmental policies.

Missed Opportunities in Hospitality
An exploration of the hospitality design industry and a plan for how to cut its water and energy usage by more than half.

Hidden Lessons of Sustainable Schools
An advanced discussion of modern day school design and how to uncover ways to save energy, water and resources. This talk also suggests means to make the entire building a vehicle for learning.
For over 20 years, Eric Corey Freed has been helping architects, builders and homeowners use sustainability to improve the design and operational savings for thousands of buildings around the country. Clients like Autodesk, Pixar, and County of Los Angeles rely on Eric's humor, insight and experience to train their staff, identify energy savings and design innovative buildings. His average result per project is a 30% cut in energy use and carbon emissions.

Over 200,000 people have attended one of his hugely popular talks and workshops in 90 cities around the world. Hundreds of thousands more have read one of his seven bestselling books, including the ubiquitous "Green Building & Remodeling for Dummies". Eric began his career studying under students of the great Frank Lloyd Wright, and today is named one of the 25 "Best Green Architecture Firms" in the US, and one of the "Top 10 Most Influential Green Architects."