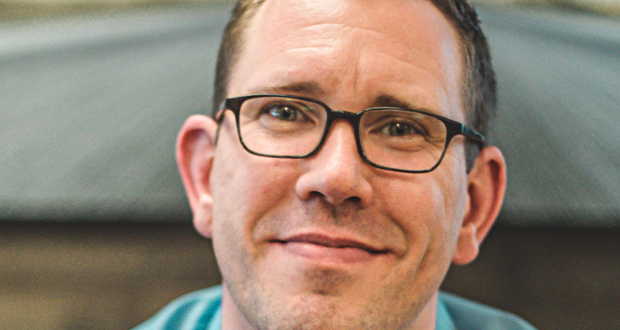 Galen Emanuele
Keynote Speaker & Team Culture Expert
X
Program Descriptions
Creating a "Yes, And" Culture of High-Level Performance & Engagement
Galen's signature keynote teaches teams and organizations how to apply the core tenets of improv to skyrocket communication and leadership. Participants come away with actionable tools to drive an intentional culture and be more effective team members and leaders through the five core tenets of improv; Saying Yes, Listening & Being Present, Making Others Look Good, Embracing Change, and Choosing Positivity. The concepts are universal and the activities are simple, relatable, and high-energy. No one gets called up on stage or put on the spot. It is equally impactful and profound for introverts, extroverts, and audiences of all personality types and backgrounds.

Navigating Conflict or Delivering a 'no' Using the Tools of "Yes, And"
One of the biggest challenges that we face in business and as humans is how to effectively deliver a 'no' and navigate conflict. These are amplified in business where taking the wrong approach can destroy engagement, morale, creativity, and even your personal reputation. In this session Galen teaches how to successfully navigate the art of delivering a 'no' and navigating conflict, providing a concise set of tools and framework. Learn how to take a collaborative, strategic approach that puts the relationship first, focuses on a solution, and feels authentic and supportive without crushing employee and team morale.
As an international keynote speaker, Galen Emanuele works with teams and organizations around the globe including Fortune 500 companies such as Microsoft, Expedia, CBRE, and Shell, transforming the way people interact and communicate in business.

Galen's captivating programs teach teams and leaders how to apply the improv concept of "Yes, And" to improve communication, team performance, and create an intentional culture of high-level engagement. Galen is an expert in human behavior with more than 18 years in sales, marketing, and business leadership. He is also a world-class improviser, having performed and taught improv for over 12 years, including touring with improv legend Ryan Stiles, and the cast from Whose Line Is It Anyway?

UNIQUE CONTENT. COMPELLING DELIVERY.
Galen delivers interactive keynotes and team workshops that captivate and electrify audiences. His unique, hands-on exercises provide skills to enhance leadership, increase engagement, strengthen teams, navigate change, and drive exceptional culture. Galen works with organizations and events all over the world creating lasting impact by teaching relatable, easy-to-apply tools and principles outlined in his "Yes, And" Manifesto which you are welcome to download for free.

ACCOLADES & GIVING BACK
Galen is an avid philanthropist and has been recognized by several organizations for his commitment to give back to the community. He was honored with a "Red Cross Real Heroes" award for starting Pass The Hat, a non-profit organization that provides financial relief to families that face tragedy in his home town of Bellingham, WA. He created Pass The Hat after losing his brother in a car accident and his experience with the financial burden that his family faced from that event. Pass The Hat's ongoing work helps many families by paying for funeral expenses, counseling, and other costs that tragic events often bring.

For many years, Galen volunteered as emcee for the Whatcom Domestic Violence & Sexual Assault Annual Fundraiser, helping to raise hundreds of thousands of dollars for the cause. Galen also received a "Peace Builders Award" from the Whatcom Dispute Resolution Center for his work in promoting collaboration, positive communication, and conflict resolution in the community. His strong belief in contributing meaningfully and giving back continues to be at the heart of his work.