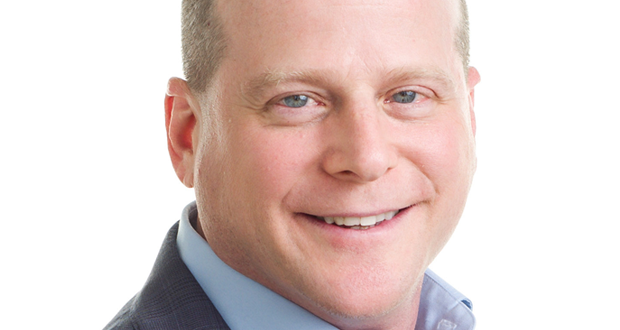 Gene Marks
President and CEO of The Marks Group, Author, and Small Business Management Columnist
Traveling From
Pennsylvania
X
Program Descriptions
BEYOND 2020: Political, Economic and Tech Trends That Will Affect Your Company In The Next Three Years...And The Actions You Should Take

The most successful business executives, owners, managers and leaders have this one thing in common: they are always looking ahead. They're executing their plans for the current year. But now they're thinking of the years to come. How will they navigate their company through potential economic downturns? What impact will the 2020 elections have on their company and industry? What investments should they be making? What technologies should they be considering?

If you're a business leader than it's your job to also be thinking ahead. That's because you have people that are relying on you for their livelihoods: your employees, your customers, your partners, your suppliers...and all of their families. They are counting on your leadership to ensure that your company will grow and prosper through whatever challenges the universe throws at you!

That's a lot of responsibility. But Gene Marks can help.

Gene, a business owner, CPA, author and longtime regular business columnist for The Washington Post, The New York Times, The Guardian, The Hill, The Philadelphia Inquirer and Forbes Magazine will share the tactics, strategies and ideas that hundreds of business leaders he knows are carrying out to grow their companies beyond 2020.

Using the most current events and up to date information, Gene will be sharing with you the latest political, economic and technology trends that will be affecting your business this year and beyond 2020 and actions for meeting those challenges. Topics (which can be modified based on the audience) would likely include:


A look at the significant candidates and the potential impact of the 2020 presidential and congressional elections on your business and industry on legislation affecting your employees, healthcare, taxes and the economy;


Compensation and management strategies for finding, motivating and keeping your employees as productive as possible;


Updates on tax and regulatory information that will help you minimize your tax bill;


New technologies that will fuel your company into the next decade;


Potential growth opportunities for your business;


And more...
Why Book Gene Marks?
Gene has written six books on business management, specifically geared towards small and medium sized companies.


Gene's weekly columns and blogs for The New York Times, Forbes, Business Week and The American City Business Journal are read by thousands of small and medium sized business owners around the country.
As a small business expert, Gene writes daily for The Washington Post focusing on issues affecting the business community. He also writes weekly columns for Forbes, Inc. Magazine, Fox Business, The Huffington Post, and Entrepreneur.com. His columns are read by hundreds of thousands of small and medium sized business owners around the country. Gene has interviewed celebrity entrepreneurs such as Donald Trump and Gene Simmons.

Gene has written six books on business management, specifically geared towards small and medium sized companies. His most recent is The Manufacturer's Book of Lists. Gene has also written In God We Trust, Everyone Else Pays Cash, The Small Business Best Seller, The Streetwise Small Business Book of Lists, The Small Business Desk Reference, Outfoxing The Small Business Owner — Crafty Techniques for Creating a Profitable Relationship andThe Complete Idiot's Guide To Successful Outsourcing.

Nationally, Gene frequently appears on FOX Business, FOX News and CNBC discussing matters affecting the business community as a small business expert. Gene also appears quarterly on MSNBC's "Your Business" program and monthly on various TV outlets in the Philadelphia area. In addition, Gene has appeared as a guest on numerous radio talk shows including The Sean Hannity Radio Show, authored dozens of articles for many publications and has been quoted frequently in the national media, including The New York Times, USA Today, The Chicago Tribune and Business Week. He is also a member of the National Speaker's Association.

Through his keynotes, workshops, seminars and executive retreats, Gene helps business owners, executives and managers understand the political, economic and technological trends that will affect their companies so they can make profitable decisions.

Gene owns and operates the Marks Group PC, a highly successful ten-person firm that provides technology and consulting services to small and medium sized businesses. The Marks Group PC, launched in 1994, has grown to help more than 600 companies and thousands of individuals throughout the country.

Prior to starting the Marks Group PC Gene, a Certified Public Accountant, spent nine years in the entrepreneurial services arm of the international consulting firm KPMG in Philadelphia where he was a Senior Manager.