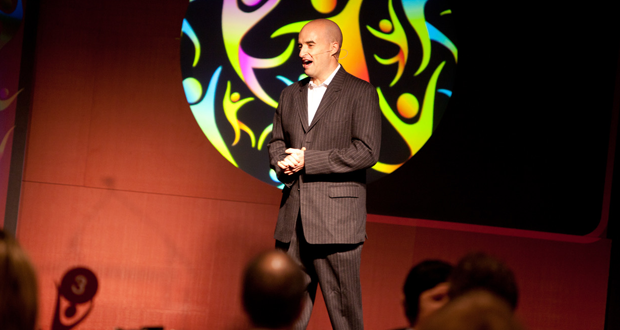 Greg Bennick
Connect With Your Potential
Traveling From
Washington
X
Program Descriptions
Changing the World Without Having a Clue
Want to change the world but aren't sure how? Learn how one line from the movie "Raiders of the Lost Ark" inspired a lifetime of creativity and action even amidst self-doubt. (Perfect for any group with a CSR focus, those wanting transformation, and colleges / universities)

Find Your Voice: Create a Speak Up Culture
Thirty years in punk rock (yes, you readthat right!) has taught Greg a few things about using his voice to channel energy in positive directions. Your work, personal, and local communities need YOUR voice to thrive. Learn the benefits, and discover powerful new perspectives on teamwork. (Perfect for all organizations who truly value the creativity in their people)

Don't Be Afraid to Drop the Ball: What We Learn From Failure About Success
Greg is fascinated by gravity as a metaphor. The Seattle Times called him "A juggler of objects and concepts." What do you learn about success from a path where the journey is filled with mistakes and failure? You learn focus and courage. Greg shows you the way. (Perfect for any group looking to enhance positive mental attitude among their team members)

Thoughts on Life, Death, and Everything in Between
Inspired by the work of Pulitzer Prize winner Ernest Becker, we want to be contributors to significant lives, expressing ourselves in ways that are meaningful. How can we do that, inspire others to do the same, and all without conflict arising? This is the presentation we need in an increasingly chaotic and violent world. (Perfect for teamwork, communication, and personal development events)

Living Radical Lives in Desperate Times
The creative revolutionary is willing to be vulnerable and take risks, exploring creativity and connection. The world needs this more than ever. Be that person. (Perfect for any group wanting to maximize effectiveness and actually drive individuals towards empowerment)
Why Book Greg Bennick?


Humorous speaking champion who gets people laughing while inspiring them to think!


Greg Bennick is an award-winning champion speaker who makes people laugh while inviting them to think.

He isn't a run of the mill keynote speaker with an standard message cloned from a thousand other presenters. And he is not a keynote speaker who lets your audience simply listen and nod along like robots. He certainly isn't going to embarrass you or make you look foolish in front of your boss for the choice you've made in bringing him in to speak.

So what and who IS Greg Bennick?

Greg Bennick is, quite simply, the most dynamic keynote speaker in the nation. Offering ideas about "Managing the Unexpected", Greg combines laughter and surprise in every presentation. Be sure to read his full list of offerings.

A passionate educator, an incredibly talented and funny entertainer, an award-winning film producer, a far reaching world traveler, and an acclaimed expert in the human experience, Greg creates a visual display of words and action every time he takes the stage. He can be the after-dinner comedic act that makes the party memorable for years, or he can be the keynote speaker who drives your points home with his own unique style.

Greg will customize his presentation to your theme in order to maximize the impact of your event. As a motivational keynote speaker, Greg does more than entertain: he galvanizes and inspires. Greg speaks from experience. He has been called upon to be a guest speaker before Fortune 500 companies, major universities, and public audiences worldwide.

When the Boeing Corporation rolled out their new 777 airplane in Seattle and invited over 150 journalists from around the world to cover the event, Greg Bennick was the headlining speaker at their gala dinner to celebrate their triumphs. When United Way of America needed an early morning keynote speaker for their national roundtable meeting in Los Angeles, Greg used his blend of ideas and images to inspire the audience, receiving an extended standing ovation. Bank of America called on Greg to be their motivational speaker at a series of events in every major US city from Chicago to Honolulu, each with attendees numbering in the four thousand to seven thousand range.

Greg Bennick's reputation as an entertainer and keynote speaker is both impeccable and impressive with extensive letters of reference from satisfied clients over twenty years available for your review. As his best dates fill quickly due to high demand, we suggest that you call soon to confirm your booking. You have worked hard to plan your event. Now, make it perfect by inviting Greg Bennick to share his perspectives, talents, ideas, and creativity with your group.