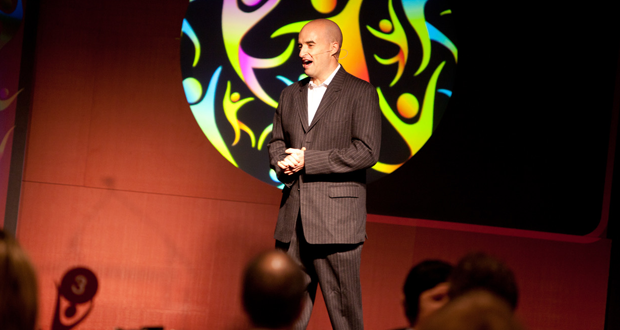 Greg Bennick
Connect With Your Potential
Traveling From
Washington
X
Program Descriptions
CHANGING THE WORLD WITHOUT HAVING A CLUE
Greg speaks from experience, having been a world-changer (and occasionally clueless!) for his entire life. As the Executive Director of a non-profit which does development work in Haiti, Greg explains how we can all find within ourselves the creative focus and direction we need to help make the world a better place than we found it. He draws on his experiences helping in Haiti, touring across Russia, and interacting with people in over thirty countries to express the idea that you don't need a perfectly defined plan to change the world, but more importantly the DESIRE for one and the courage to get started. This keynote rocks, and is intended for audiences who want BIG impact.

CUSTOMER SERVICE: A Juggling Act
Gone are the days when we could just SELL to people and think we could get away with it, marketing anything at anytime to consumers. This is a new era. We need to listen to people, and be willing to adapt to their whims. Consumers have learned to choose the colors of their products, and now people are trained to want that way in all areas of the customer experience. Greg offers insight into how creating relationships with the people you serve, developing a sense of community on a larger scale, and adapting to sudden change can lead to new levels of success…and a different kind of success than simply profit.

TEAMWORK: An Individual Experience
The success of any organization is dependent on how its people work together. In this keynote, Greg uses his proven techniques of audience participation to demonstrate how effective we can be when we work together. but from the perspective of knowing ourselves. How can we transform being let down by others in the past to being inspired to try again in order to work together effectively? Teamwork demands vigilance, patience, commitment, and determination. Most importantly, its teamwork WITH the people we serve not in opposition to them that yields truly sustainable alliances. Learning points: self esteem and its role in our interactions; from where do interpersonal conflicts emerge; and how to resolve those conflicts when they flare up. We need to serve people more than we expect to be served BY them.

COMMUNICATION: The Foundation of Any Team
For any team to succeed, clear communication is at the core of their success. Greg brings two decades of research into communication styles along with comedy and entertainment to share insights about communicating with your group. Everyone will learn something by the end of the keynote, and everyone takes part. People who have felt disempowered will gain a greater sense of their value as individuals. And those who have disempowered them will have shifts in perspective that will bring new clarity.

LEADERSHIP: To Listen is to Lead
We often think of leaders as having powerful voices, but the best and brightest leaders are actually the greatest listeners. We explore, through audience participation and laughter, the core concepts of being an effective listener as part of a team and how that leads to outstanding leadership. Greg's real life experience with leadership includes the World Leaders Project, an initiative Greg started that had him meeting face to face with world leaders to discuss dynamics of power, control, and effective balance. You need a speaker who talks the talk and walks the walk. And one who can be funny in the midst of important ideas. Greg is all of those in one.

CHANGE: Managing the Unexpected
Change is an inevitability, and as long as we are in the right mindset, we will be ready for anything and prepared to take action. As a juggler for almost thirty years, Greg is an expert at change: every ball flies in a different direction. How do we manage change? What perspectives to we need? Using laughter and entertainment as a vehicle, Greg delivers answers to these important questions in his incredible keynote. Learning points include new perspectives on 'dropping the ball'™ and failure; how to continue even in the midst of setbacks; and perspectives on the creative process itself and the peaks and valleys it brings.
Why Book Greg Bennick?


Humorous speaking champion who gets people laughing while inspiring them to think!


Greg Bennick is an award-winning champion speaker who makes people laugh while inviting them to think.

He isn't a run of the mill keynote speaker with an standard message cloned from a thousand other presenters. And he is not a keynote speaker who lets your audience simply listen and nod along like robots. He certainly isn't going to embarrass you or make you look foolish in front of your boss for the choice you've made in bringing him in to speak.

So what and who IS Greg Bennick?

Greg Bennick is, quite simply, the most dynamic keynote speaker in the nation. Offering ideas about "Managing the Unexpected", Greg combines laughter and surprise in every presentation. Be sure to read his full list of offerings.

A passionate educator, an incredibly talented and funny entertainer, an award-winning film producer, a far reaching world traveler, and an acclaimed expert in the human experience, Greg creates a visual display of words and action every time he takes the stage. He can be the after-dinner comedic act that makes the party memorable for years, or he can be the keynote speaker who drives your points home with his own unique style.

Greg will customize his presentation to your theme in order to maximize the impact of your event. As a motivational keynote speaker, Greg does more than entertain: he galvanizes and inspires. Greg speaks from experience. He has been called upon to be a guest speaker before Fortune 500 companies, major universities, and public audiences worldwide.

When the Boeing Corporation rolled out their new 777 airplane in Seattle and invited over 150 journalists from around the world to cover the event, Greg Bennick was the headlining speaker at their gala dinner to celebrate their triumphs. When United Way of America needed an early morning keynote speaker for their national roundtable meeting in Los Angeles, Greg used his blend of ideas and images to inspire the audience, receiving an extended standing ovation. Bank of America called on Greg to be their motivational speaker at a series of events in every major US city from Chicago to Honolulu, each with attendees numbering in the four thousand to seven thousand range.

Greg Bennick's reputation as an entertainer and keynote speaker is both impeccable and impressive with extensive letters of reference from satisfied clients over twenty years available for your review. As his best dates fill quickly due to high demand, we suggest that you call soon to confirm your booking. You have worked hard to plan your event. Now, make it perfect by inviting Greg Bennick to share his perspectives, talents, ideas, and creativity with your group.