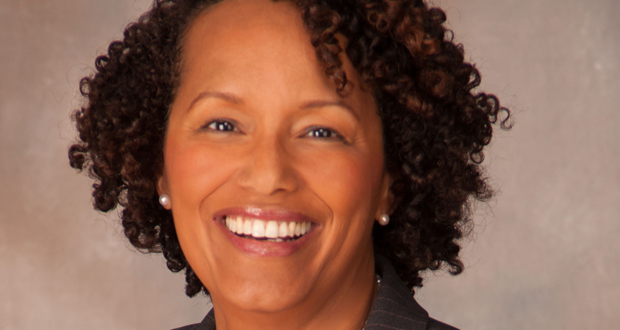 Heather Younger
The "Employee Whisperer"
X
Program Descriptions
For supervisors / upper management and human resources practitioners:
Walk a Mile in My Shoes
This presentation concerns employees and the role they play in creating organizational success. This presentation is best for attendees with supervisory responsibility. In this candid and insightful presentation, we will walk attendees through the journey of a prospective employee and be intrigued by the stories of their journey after they are hired. Attendees will learn ways that they can improve their employee's experience within their organizations and have a renewed commitment to their role as leader.

The 7 Intuitive Laws is Employee Loyalty: The Fascinating Truths
This is an interactive speech that mirrors the 7 Laws found in Heather's best-selling book, The 7 Intuitive Laws of Employee Loyalty. This is meant for supervisors or above, and or human resources professionals who serve aw the coaches to many in management positions. Attendees can expect to be energized by Heather's talk about what it takes to create truly loyal and engaged employees.

The Power of Emotionally Intelligent Leaders
This talk is for supervisors and above and is full of stories where leaders exhibited great emotional intelligence with their people — and when they did not. The results are staggering! Attendees will understand more about the role of empathy, self awareness, and the role that their verbal and non-verbal communications play in curating a masterful employee experience, or NOT. Attendees will laugh and cringe through what Heather presents as a compelling case for all leaders to take their emotion-al intelligence seriously.

For supervisors / managers AND employees:
Fill Them Up: How to Connect by Curating Meaningful Communication in the Workplace
Ever wondered why communication always seems to be the problem in your workplace, and virtually any other workplace? In this funny and interactive talk, Heather will reveal the keys reasons why organizations often run into communication fumbles and why no one seems to be on the same page. Heather will expect participation in this session and will demonstrate how different communication styles, when paired together, deliver different results and conclusions. Heather will have the audience interacting and create tons of "aha" moments as it relates to the power each of us has to curate meaningful communications in our workplaces.

Choose Positivity: Unleash Your Mindset To Change Your Behaviors And Your Results
Most successful people in history had to overcome many barriers to success. From Abraham Lincoln to Walt Disney to Oprah Winfrey. What is the secret ingredient that all of them have? Resilience. Whether they received a 'No' 500 times, they experienced extreme levels of abuse or they were penniless, they still decided to move forward and become their best selves. In this talk, Heather will share her personal story of adversity and lay out principles to live by to unleash a positive mindset that drives results. You will be inspired to do the same in your life.

Ditch Perfect: Use Your Best Self To Achieve The Life You Always Wanted
Winston Churchill once said that "Perfection is the enemy of progress", and this statement still holds true in many of our lives. Heather expands this further by saying, "Perfection is the enemy of innovation, creativity, and success."

Are you the person who puts off a goal, a challenge, or a conversation because you don't feel that it is just right? Do you delay presenting an idea to your manager or team, because it just not perfect enough to do so? STOP! When we look at Elon Musk, Richard Branson, and Oprah Winfrey, we find individuals who aren't afraid to stop at "I did my best" for the sake of perfection.

In this talk, Heather will share her heart-wrenching story of trying to be perfect and realizing that her very best was good enough. You will realize the same too! This talk will challenge your mindset and transform your thinking. Attendees will walk away knowing that their very best is good enough.
Heather Younger gets it. As a best-selling author, international speaker and facilitator, she has earned her reputation as "The Employee Whisperer". Her experiences as a CEO, entrepreneur, manager, attorney, writer, coach, listener, speaker, collaborator and mother all lend themselves to a laser-focused clarity into what makes employees of organizations and companies – large and small - tick.

Heather has facilitated more than 350 workshops, reaching +1,000 employers and their employees. Her motivation and philosophy has reached more than 10,000 attendees at her speaking engagements on large and small stages. Companies have charted their future course based on her leading more than 100 focus groups. In addition, she has helped companies see double-digit employee engagement score increases through implementation of her laws and philosophies. She has driven results in a multitude of industries, including banking, oil & gas, construction, energy, and federal and local government.

Heather brings a tenacious and humorous outlook to issues plaguing the workforces of today. Her book "The 7 Intuitive Laws of Employee Loyalty" hit Forbes Must-Read list and is a go-to source for HR professionals and organizational leaders seeking insight into their organization's' dynamics.

Heather is the best-selling author of, "The 7 Intuitive Laws of Employee Loyalty" and the founder and CEO of Customer Fanatix. Her organization's mission is to inspire and train leaders to put their employees first. Heather fulfills her organization's mission through her inspiring keynote speeches, leadership development training, coaching and facilitation, employee focus group moderation, and consulting with organizations all over the world on strategies to improve employee engagement. Heather is an active member of the organizational development community.

She is a member of the Society for Human Resources Management, is certified in Emotional and Social Intelligence, is a DISC certified trainer and coach, and she has a law degree from the University of Colorado at Boulder School of Law.

Heather lives in Aurora, Colorado with her husband and four children. She enjoys hanging around with her crew. You may also find her trying to sneak in a movie all by herself for some peace and quiet.