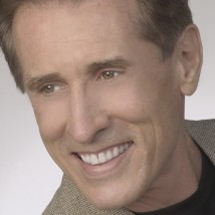 Jack Shaw
The World's Leading Professional Speaker on Blockchain and Related Technologies
X
Program Descriptions
The Blockchain Transformation
How blockchain-enabled ​digital transformation​ will evolve your business, your industry, and the world. Jack uncovers the origins of Blockchain, how it works, the impact it has on business (today and tomorrow), and the legal and financial implications as well as opportunities to design a future-proof plan that enables continued success across corporate ecosystems.

Extracting Real Value from Artificial Intelligence
AI is already transforming business, society, and the world, but so far it has only scratched the surface. As we move from self-driving vehicles to self-optimizing systems to self-configuring business landscapes, we'll see changes that dwarf what we've experienced to date. Jack shares real-world examples and company wins revealing how cutting-edge businesses' AI implementations will reduce costs, improve service, and spark innovation.

IoT is the Future of Everything
From connected cars to smart cities, the Internet of Things has a life of its own beyond computers and standard mobile devices. As IoT transforms, is your business fine-tuned to truly use this technology effectively? Are you aware of how IoT in 2025 will impact your business?

3D Printing: Revolutionizing Industries
As the newest, most powerful manufacturing technique, 3D printing is driving the next industrial revolution. When integrated with other emerging technologies, it makes a huge economic impact – and not just on manufacturers. Explore its role in the digital economy and where it is headed across society as a whole in the next decade of digital transformation.
Why Book Jack Shaw?
A Business Technology Futurist


An authority on using technology to enable winning business strategies.


An expert with decades of experience in the design and implementation of breakthrough business technologies.
Jack Shaw is a global thought leader and emerging technology strategist with over 30 years of experience in gauging the significance of emerging technologies for business. He was voted one of the top five Technology Futurists in the world in a poll conducted by Speaking.com.

Jack keeps a pulse on shifts in technology, providing him the foresight to help industry leaders understand how emerging technologies impact their digital ecosystem - and how these technologies are practically applied both today and tomorrow. From small and mid-sized businesses to such Fortune 500 organizations as Mercedes Benz USA, GE, Coca-Cola, IBM, Oracle, and SAP, he has advised executives informing them regarding critical business needs.

Jack is well-versed to speak on other progressive topics including Digital Transformation; eCommerce, Mobile Commerce, and Omni Commerce; eProcurement and Supply Chain Management; and the Future of Manufacturing and Distribution.

A prominent global voice and author of three books on emerging technologies, Jack has delivered over 1,000 keynote presentations and executive forums in 26 countries and every state across the U.S. He is a Yale University graduate and holds a Kellogg MBA degree specializing in Finance and Marketing.