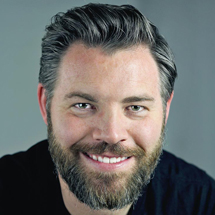 Jason Hewlett
Hall of Fame Speaker & Corporate Friendly Entertainer
X
Program Descriptions
The Promise of Rock Star Leadership
Pioneering Legendary Success Paths
In this hilarious, entertaining, yet movingly insightful keynote, Leadership Speaker Jason Hewlett adds some fun twists and turns for leadership teams. In it, he shares never-heard-of leadership stories of those who seriously changed the game. You'll laugh, even cry, as Jason takes you on an extraordinary journey of legendary performers who changed the face of entertainment because of their willingness to be different. To lead. To step away from expectations and rise to rock-star levels.

Audiences learn these 3 powerful lessons:
How to better delegate, deliver, and empower your employees
How to utilize what makes you unique among leaders
How to perform at the highest level of engagement with every customer and employee Jason Hewlett and The Promise of Leadership will change your organization. Your sales team. Your top tier. Your C-level executives. Your front line. Your customer service professionals. Your HR teams. Your—everyone. He helps people begin to make the shift to see their customers as their audience, and turn teammates into family.

The Promise Keynote
Why set a goal when you can make a promise?
What promises are you keeping to your clients, your team, your family, yourself?
What promises are you breaking?

The author of the Facebook viral post entitled, "I Saw My Wife at Target Today", which has been seen by more than 100 million people, Jason Hewlett shows audiences a new perspective on goal setting and the engagement experience.

He has delivered hundreds of presentations around the world and performed in every major casino in Las Vegas. One of the youngest inductees into the Speakers Hall of Fame, Jason will demonstrate how to keep The Promise using "I laughed til I cried" humor plus world class music and impersonations. This talk will touch your attendees' minds and hearts, while providing:


Leadership Promise Skills
Sales Promise Delivery
Work-Life Balance Skills
Customer Service Promise Keeping

It's All About The Engagement Experience
Are your people 100% engaged with the customer, the team, and your mission?

Engagement is the essence of an incredible life and business experience, yet we are often disconnected to being fully present with the most essential people: The Audience, The Family, The One.

Thrilled clients worldwide have raved how The Promise has reminded them, via a most unique journey with popular music, comedy, characters, and impressions that are uncanny, stories that lift our spirits, that we all have a responsibility and opportunity to be fully committed to the mission of the company. When entertainment opens the heart to learning and eventually action, employees and audiences experience regenerated excitement for their careers, passion, commitment, and the most important financial returns businesses seek are fulfilled.

What Is The Engagement Experience?
Is "The Promise" some kind of love story or a corporate message?

It may seem confusing initially, as "The Promise" and "The Engagement Experience" does sound like a Hallmark card. There is a reason for this: Every person who has ever had a job is the performer who has an audience; every team in every corporation is the equivalent of a family; and every one of us has someone we consider our one that we desire to inspire and work for. "The Promise" envelops all of these ideals, in a business sense, and crossing into every day life.

Upon understanding and experiencing this message LIVE at your conference or convention, "The Promise" will become the go-to language your company will embrace when discussing service, commitment, mission, engagement and connection within your culture.
Why Book Jason Hewlett?
Jason Hewlett's powerful, entertaining, and engaging message "The Promise" will change the culture of your event, company, and ultimately the lives of those you care about most: The Family (Your Professional Team)
Over 2,000 events, speeches, and performances in his 15-year career, for Fortune 500 companies, and clients such as American Express, Delta Airlines, 2002 Salt Lake Olympics, Coca~Cola, Wells Fargo, Experian, NuSkin, Younique and many more, have solidified Jason Hewlett as the go-to solution for your corporate event needs.

Jason's Keynote Speaking career began following the performance of his popular One-Man Show of Music, Comedy, Parody & Impressions at a corporate event in 2005. The client was so impressed with the powerful messaging Jason integrated throughout his act, he was asked to be the Keynote Speaker for their Management & Leadership Conference the following year. Jason's customized presentation and content on self-discovery, embracing one's unique talents, and connection with the audience, combined with music and comedy, was so well received it spun off into multiple speeches via word of mouth for clients nationwide.

As Jason received Best of State honors in the Arts & Entertainment industry, and was hired to entertain some of the largest corporate events in the world, his reputation began to transform as someone who didn't just deliver an incredible, standing ovation show worthy of Las Vegas praise, but as a Keynote Speaker sharing practical business principles applicable for leadership, entrepreneurship, and cultural impact.

Having delivered hundreds of school assemblies for youth, teacher trainings for educators, as well as countless speeches for front-line motivation and management instruction for corporate events, Jason's Keynote Speeches combine message, authenticity, humor, music, and characters, as his popularity have garnered him much attention and success in the past few years. Uniquely enough, Jason's Keynote Speech feels like a show, with a message, or a Keynote Speech with entertainment.

His presentation is delivered on stages for families, corporations, and has appeared in every major Casino in Las Vegas, while remaining a G-Rated, family-friendly, corporate ready experience. Few performers can match the level of laughs, energy, and appropriate material for any audience as Jason Hewlett, and the Speech continues to evolve and grow each year, resulting in repeat performances for a majority of his clients, which is unprecedented in the corporate market.

Combining his ability as a seasoned Speaker & Entertainer, and behind-the-scenes expertise with event planning, Jason has become one of America's top Master of Ceremonies/Hosts for the largest corporate and charity events. Whether a 3-day Convention or an Awards Gala, Jason keeps the energy, laughs, and excitement throughout, while allowing executives to take a back seat and enjoy the conference rather than stress about running it.

Some amazing events for Jason recently include:
Inducted in the National Speakers Association prestigious Speaker Hall of Fame in 2016 as a CPAE Council of Peers Award for Excellence, one of the youngest honored ever
Received the CSP Award, Certified Speaking Professional, from the National Speakers Association (NSA), of which only 5% of speakers receive. His speeches are interactive, hilarious, filled with stories that teach and inspire, along with music and impressions that uplift and make audiences think
Opening Keynote Speaker for National Speakers Association Influence 2016 (national convention) debuting "The Promise" to extended standing ovation and rave reviews
Released his book, "Signature Moves: How To Stand Out In A Sit Down World"
Invited to be a part of a Middle East Tour in support of the US Military for the month of July in Kuwait, Afghanistan & Africa
Chosen as Headliner for the National Speakers Association's famous Foundation Event in 2014 and received the first encore in the event's tenured history
Released 2 DVD's of material, his full show of music impressions, "Live from Las Vegas", as well as his "Father Time" show for families, filmed in Salt Lake City, UT
Received the National Outstanding Eagle Scout Award from the Boy Scouts of America, awarded to only 800 men in the history of scouting (over 3 million have earned the Eagle Award, as has Jason)
Received the prestigious Star Award from the SCERA Center for the Arts
Facebook post about "Seeing his wife at Target" went viral, as read by over 100 Million people, and appeared on news outlets worldwide, bringing loved ones closer
Deseret News featured Jason's family in a 3-page cover/feature story in 2016

Jason's hobbies include hiking in the mountains, writing music, playing with his kids, and staring at his wife. His greatest accomplishments are within the walls of his home, family, and faith. He is a husband to the most beautiful woman in the world, Tami, and Dad to four incredible young children who serve as his inspiration and help deliver material for his speeches and show. As a family the Hewlett's donate over 20 hours per month in community service, volunteering, mentoring, outreach, and philanthropy to worthy causes in their home state of Utah.