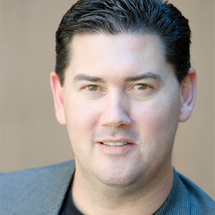 Jason Young
Former SOUTHWEST Airlines Senior-level Training Manager, President of Leadsmart, Inc, Authority in Leadership Development
X
Program Descriptions
Making Learning a Part of Everyday Work
As automation, AI, and new job models reconfigure the business world, lifelong learning has become accepted as an economic imperative. Eighty percent of CEOs now believe the need for new skills is their biggest business challenge. For employees, research now shows that opportunities for development have become the second most important factor in workplace happiness (after the nature of the work itself). So, the question becomes: How can we make learning part of the powerful current of the daily workflow? We believe there is a way, a new paradigm, which Josh coined "learning in the flow of work."

KIND's Leaders Share How Their Differences Fueled The Healthy Snack Company's Success
Over the years I've talked to many visionary entrepreneurs who possess similar qualities – sweeping creativity, unbridled ambition, and an inability to see obstacles. In my conversations with this unique group of business leaders, one thing has consistently come up: the need for a strong operating partner. Entrepreneurs need a partner who can help them stay focused and ensure that the right ideas get executed at the right time. I recently explored this theme with the Founder & CEO of KIND Healthy Snacks (KIND), Daniel Lubetzky.

Customers Are the Ultimate Disruptors
For all the talk about Moore's Law, cascading technological change, and the network effects generated by 24/7 connectivity, there is a gigantic elephant in the room that no business can afford to ignore: the customer. Because the customer, you see, has no real interest in your business model, your processes, your org charts, or the sales you make. The customer simply wants to solve some problem or to meet some need, in whatever manner is simplest and most convenient, with the least amount of friction possible. New technologies and connectivity have proven to be a great help for improving the customer experience by reducing friction and removing obstacles.

Change in the Workplace: How to Protect Your Career When Senior Management Changes
Change makes most people uneasy. When that change is in your workplace and threatens your livelihood, that uneasiness can become abject fear and it may, if you let it, tremendously impact your career. Your response can make a significant difference to the long-term effects. Find out how to respond effectively when your employer is undergoing a major transition, such as one to its senior management team.

Trust: The Corporate Wellness Initiative of the Future
What if wellness was built directly into corporate DNA instead of being sold to us? The global wellness industry is doing superbly, thank you very much. In recent years, it grew a healthy 12.8 percent, becoming a US$4.2 trillion market. Whether or not the life of wellness consumers is improving in tandem remains another matter altogether. Wellness products and services run the gamut, from vitamins and juice cleanses to upscale wellness studios and spas. At the very end of the spectrum, there are tours positioned as healing and spiritual journeys to the Amazon, where people go in search of psychedelic, hallucinatory insights through sampling ayahuasca, a traditional plant medicine, under the guidance of indigenous or self-styled shamans.

Three Lessons in Building Customer Trust
A healthy consumer relationship needs to happen today. The value of trust helps people choose who they associate and confide with on a daily basis. But what happens when a company is dishonest with their customers or acts unethically? This year, data breaches, information misuse, and scandal have plagued some of the biggest businesses in the U.S. And the results have been devastating.

The Four Leadership Personas Of The Fourth Industrial Revolution — Which One Are You?
A new report from Deloitte Global, which is based on a survey of more than 2,000 C-suite executives across 19 countries, found that there are four types of leaders achieving success early on in Industry 4.0, whom we have coined: Social Supers, Data-driven Decisives, Disruption Drivers, and Talent Champions.

How to Figure Out How Much Influence You Have at Work
A banker in Southeast Asia wanted to allow employees of a car rental agency to buy used cars from the employer. But not a single business unit was able to put together that product. Different units were stopped either by the existing product portfolio, the underlying risk, or regulatory guidelines. One of the banker's colleagues, however, was able to facilitate valuable introductions across the company. That led to the solution being co-designed and jointly offered by two business units.

Who's the Real Flight Risk? Why Employees Leave (And Stay)
Why do people stay at your organization? Is it because they're passionate about the work they do? Do they enjoy working with their colleagues and/or those you serve? Do they feel well-compensated and appreciated? Or is it for another reason? While I would like to think these positive reasons are the primary basis for why staff stay, that's not always the case. Here are a few reasons why some staff stick around, even when they are unhappy in their current role or situation:

"Culturetopia – The Ultimate High Performance Workplace"
Based on his experience as an insider at famed Southwest Airlines and consultant to dozens of other Fortune 500 companies, Jason Young offers a dramatically different approach to creating and sustaining a high performance workplace. His solution for companies is to create an organizational culture where employees can do their best work and one that will produce the desired performance outcomes in productivity, profitability, employee retention and customer satisfaction. The key is intentionally identifying and developing the essential factors that impact performance for any organization: leadership principles, management practices, team alignment and employee behavior. These are the elements that truly define organizational culture and that have the greatest impact on results. Jason uses his experience as a manager, trainer, and consultant to dozens of leading companies to develop the concept of Culturetopia: the ultimate high-performance workplace. In this presentation, Jason provides practical, easy to implement guidance to the seven key determinants that make a healthy, productive and profitable culture of any team or organization. Companion book The Culturetopia Effect.

"Servicetopia – The Ultimate Customer Service Experience"
In this keynote, Jason Young explains how a company can deliver a transformational service experience — Servicetopia — with each and every customer encounter. What is Servicetopia? Imagine an environment where all employees are aligned with the mission and vision of the company and every day they go to work committed to providing exceptional service to every customer. They understand their purpose in the organization. They perform their duties with passion as they seek to meet every customer's needs. They are professional and work tirelessly to build customer loyalty. They follow a carefully outlined process to ensure customer satisfaction and eliminate pain and frustration. And in the end, they add a little pizazz to surprise and delight the customer. Purpose. Passion. Professional. Process. Pizazz. These are the hallmarks of Servicetopia, the behaviors required for delivering exceptional customer service, everyday. In this keynote, Jason Young shares how a company can deliver on Servicetopia, where high levels of customer satisfaction and retention are sustained; and where employees derive personal and professional satisfaction from delivering great service and the customer is the beneficiary. You'll discover that a commitment to Servicetopia can help your organization make a name for itself and impact the bottom line. Companion book Servicetopia!

"The Southwest Way — Successful Practices of a Market Leader"
Southwest Airlines has given the business world a textbook example that providing fabulous customer service and maintaining high employee morale in a low-cost environment is possible –and indeed profitable in Corporate America today. But what's the real story? As a key developer of Southwest Airlines' legendary positively outrageous customer service and leadership training programs, Jason Young knows that great culture does not "just happen." A customer service value can be created and nurtured to flourish into a customer service culture. And employees can be treated as true partners in the success of the business through shared values, shared vision and shared efforts. Beyond the headlines and the hype, Jason shares the real inside story behind the success of Southwest, a company consistently rated No. 1 in customer service and employee satisfaction. Best of all, you'll learn how you can take these proven organizational principles to your team or company. You won't want to miss this inside edition from the man who knows it best.

"Lead Smart — High Performance Leadership"
Jason Young teaches that great leaders develop, motivate and empower people to achieve extraordinary results by providing vision, example and support from a bottom up perspective. Truly smart leaders know that is more than a mere statement of fact, but rather a personal and professional challenge to be lived out everyday. Faced with two choices – lead smart or fail – great leaders know what it takes to lead others and achieve success. Smart leaders understand what it means to become a person of influence and how it applies to everyone in the organization. At this presentation, leaders will hear how developing and organizing talent to build effective teams creates an incredible workplace culture and how applying successful coaching skills will help teams excel. They'll learn how to handle change – for better or worse – and how effective disagreement management can enhance team productivity. Participants will walk away with a thorough understanding of what it takes to deliver high performance leadership.

"Smart Teams — Creating Teams that Succeed Together"
Team work. Team building. Team player. Successful organizations know that business is not really a game to be won or lost. But to achieve success, everyone must use many of the same principles found on our playing fields today. In this presentation, Jason Young goes beyond the buzzwords to expose the keys that help people work together as a team to achieve real success. By developing goals, your team will create shared initiatives out of trust and mutual respect for one another. That active collaboration will lead to employee empowerment and organization momentum. You'll discover how your All Stars can raise the bar within your organization without alienating your other players while creating an environment that rewards risk taking. From base hits to home runs, everyone plays their part to attain victory.

"The New Diversity — Engaging the Generational Workforce"
The workplace is filled with significant generational differences and associated challenges between Traditionalists, Boomers, Generation X-ers, and the newest group – the Millennials. The Millennials are the generation born between 1982 and 2000 that were formed by attentive, helicopter parents, schools that propagate high self-esteem, and an ingrained comfort with dependency on technology. Each generation learns, values, thinks, develops differently and must be led differently. Yet each generation has common ground which managers can leverage and build on. In this presentation, Jason Young encourages leaders not to judge but to coach and mange each generational group with intentionality. Jason explains how to manage the various generations in a way that helps create and sustain a high performance workplace.
Why Book Jason Young?


Author of 'Culturetopia' and 'Servicetopia'.
He offers a unique approach to creating and sustaining high performance culture where employees do their best work and customers are satisfied.
Jason is an expert at integrating your meeting objectives into powerful and compelling, easy to understand presentations that motivate any audience.
Jason Young has been called a "rare breed" when it comes to developing leaders and customer service initiatives. As a former senior-level manager at Southwest Airlines, Jason learned the value of a successful workplace culture. During his 10-years with the airline consistently rated No. 1 in customer service and employee satisfaction, he was a key driver in creating and developing the company's innovative training programs for its successful leadership and customer service culture that have become renowned in the business world today.

Driven by the need to extend his unique insight in leadership development to others outside Southwest, Jason separated from the pack in 1998, when he left the airline to launch his own consulting practice to focus on corporate training and development services provider specializing in leadership, customer service and team building. Today, as president of LeadSmart, Inc., Jason shares his vision in developing successful corporate cultures and workplace environments with forward-thinking companies, including Starbucks, Radio Shack, Coca Cola and Tyson Foods, to name just a few. He has even returned to his old turf – Southwest Airlines – to extend his knowledge as a corporate training consultant in leadership development area once again. He has even captured his philosophy of creating high performance cultures in his recent book, The Culturetopia Effect.

Capturing the innovative strategies and tactics he created at Southwest Airlines, Jason offers insights and practical information that can be implemented immediately. His keynote presentations and training programs are in demand for audiences of all types – from senior level executives to front line employees. Jason's messages reach to the core of every audience member with his unique style and engaging presentation skills. Participants are treated to a compelling experience that will change the way they view themselves, their customers and the company for which they work.

Jason's keynote and workshop presentations are designed to reinforce the concepts and skills geared to increase learning and assist in the transition from the meeting room to the workplace. The result is an inspirational encounter that resonates long after his presentation is over.