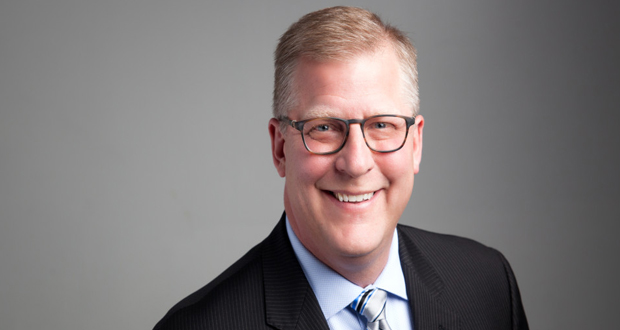 Jeff Bush
The Washington Update, CEO of BSignificant, LLC, Financial & Political Speaker
X
Program Descriptions
The Washington Update
An Overview of the Political Environment, Prospective Legislation, and Strategies for Investment and Retirement Planning
The new Republican Congress faces a number of deadlines as it begins deliberations in 2015. In March, the borrowing authority of the United States runs out; Congress will have to agree on an extension to avoid default on the national debt. In May, Congress must appropriate highway funds to permit states to undertake summer infrastructure repairs. And in September, Congress must fund government operations to avoid a shut down. Congress also must consider how (or whether) to fund the country's burgeoning military operations abroad.
At the same time, the Republican Congressional leadership has set out a number of legislative goals, including addressing energy policy, contending with the President on immigration policy, curtailing the Affordable Care Act (which in 2015 requires large employers for the first time to offer health coverage or pay a penalty for not doing so), and developing a plan for comprehensive tax reform aimed at simplifying the tax code and stopping the spate of corporations moving their headquarters overseas.
Overhanging all of these deliberations will be the ramp-up to the presidential election campaign, as various individuals announce (or renounce) their candidacies. To the extent candidates are current members of Congress, their desire for advancement will have an effect on Congressional deliberations.
Jeff Bush, an expert in political and legislative affairs, will discuss these matters and their likely effect on investors and the markets. The ongoing budget battles and deadlines are likely to spark more market fluctuations. Tax reform could have a significant impact on investors, as it could alter current exemptions, deductions, and preferential rates for capital gains and dividend income on which investors rely. And corporate tax reform – aimed at stopping the exodus of companies overseas – could have an outsized effect on particular industries as well as the market in general. Jeff will provide strategies that investors and financial advisors can consider to take advantage of (or protect against) changes arising from the above initiatives, including specific strategies for investment, wealth transfer, and retirement planning.
Why book Jeff Bush?
Jeff Bush translates all the political noise into tactical, useful information and helps business owners and investors understand what is happening in Washington, D.C. and why it matters to them.
Jeff Bush gives the audience a six month lead on the likely outcomes of political deliberations in Washington and helps prepare business owners and investors for changes in tax code.
Jeff Bush cuts through all the partisan noise, telling audiences what can get done in a non-partisan, realistic way.
A dynamic and insightful speaker, Jeff Bush is known for his unique ability to translate difficult and confusing tax and fiscal information coming out of Washington into winning growth strategies for business owners, executives, and high net worth investors.

Jeff is a colleague of Andy Friedman and an integral part of The Washington Update, the non-partisan experts on all things Washington D.C. In the 2012 presidential election, Jeff accurately predicted the outcome 14 months in advance as well as predicting the republican sweep in Congress in 2014. Jeff also predicted the fiscal cliff outcome that lead to the single largest tax increase in dollar terms in US history. This advice gave professional advisors an opportunity to prepare their clients for the political changes that would impact their bottom line.

Jeff does more than 200 presentations yearly in the US and abroad to a client base that includes fortune 500 firms from Wall Street to Main Street and everywhere in between. Jeff has been featured in Investment News and has been an analyst on POTUS Sirius/XM radio. While best known as a keynote speaker, Jeff has shared the stage with many notables including former Tennessee Congressman Harold Ford, Jr.; Consuelo Mack, host of Wealth Track; Morgan Stanley Smith Barney Chief Investment Officer Jeffrey Applegate; Ron Insana, reporter for Market Score Board and former CNBC Senior Analyst.

Jeff is a 28-year veteran of the financial industry. During a 10-year career at Merrill Lynch he was responsible for providing, through 7500 financial advisers, creative investment strategies and effective risk mitigation approaches to private and corporate clients across the US. By the end of his career on Wall Street, he was managing a $50 billion business. Before that, Jeff was the youngest managing partner in the 150-year history of The New England Financial, an investment and tax risk consulting firm. He began his career at Principal Financial Group, where he handled complex underwriting issues before moving into the areas of research and development.

Jeff holds a Bachelor of Science degree in Business Administration and Management with emphasis in accounting and philosophy from William Jewell College. Jeff's dedication, forward thinking, and strategic abilities have resulted in performance records, industry awards, and leadership accolades. His real reward, however, comes from helping others reach their professional and personal goals.