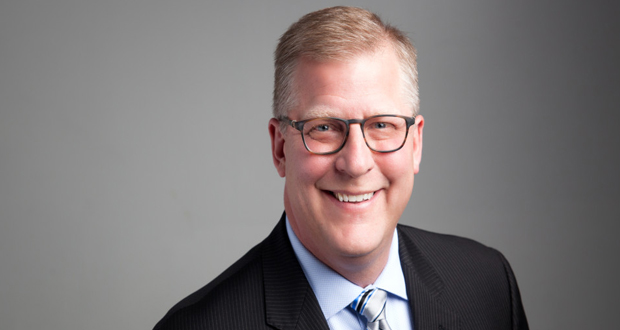 Jeff Bush
The Washington Update, CEO of BSignificant, LLC, Financial & Political Speaker
X
Program Descriptions
The Washington Update:2019 An Overview of the Political Environment, Prospective Legislation, and Strategies for Investment and Retirement Planning
A new Congress convenes in 2019, returning split government to Washington. The new Democratic-led House is expected to hold aggressive oversight hearings into the Trump administration's policies. At the same time, the administration will continue to assert its regulatory authority in a number of areas, including expanding and increasing tariffs on imports; reducing the scope and effectiveness of the Affordable Care Act; imposing and enforcing new immigration restrictions; reducing the availability of Medicaid and other "safety net" programs; and rolling back industry-specific regulations. In addition, the SEC has proposed new "broker conduct" regulations, while the DOL is considering another look at its prior proposal. Jeff Bush, an expert in political, legislative and financial affairs, will address these matters in their 2019 presentations. Among other things, he will discuss:
Residual nuances of the 2017 Tax Act that provide strategies for investors in 2019;
Bipartisan legislation that Congress will consider in 2019;
The scope of House oversight hearings and how they could affect the administration's ability to implement its policies;
The effect and possible outcomes of the president's tariff program and other administration initiatives such as healthcare, infrastructure, and industry- specific reforms.
How changes in government revenues and spending affect the country's fiscal situation and the future direction of interest rates;
The scope, effect, and prognosis of regulations governing broker conduct. Along the way, Jeff will consider how each of these items is likely to affect taxes, the economy, specific economic sectors, and the markets in 2019 and beyond.

Along with these insights, Jeff will provide strategies that investors and financial advisors can consider to take advantage of (or protect against) market effects and volatility arising from these initiatives, as well as specific strategies for investment, wealth transfer, and retirement planning.
Why book Jeff Bush?
Jeff Bush translates all the political noise into tactical, useful information and helps business owners and investors understand what is happening in Washington, D.C. and why it matters to them.
Jeff Bush gives the audience a six month lead on the likely outcomes of political deliberations in Washington and helps prepare business owners and investors for changes in tax code.
Jeff Bush cuts through all the partisan noise, telling audiences what can get done in a non-partisan, realistic way.
Jeff Bush consults executive teams, business owners, and high-income individuals to prepare their organizations to succeed in the ever-evolving marketplace proactively. Jeff speaks on the following topics:
A nonpartisan analysis of the current political environment
Election analysis and its impact on the business environment
Healthcare
Regulation
Tax policy
Fiscal policy

Dynamic. Informative. Insightful. Thought Provoking. Passionate. Timely. Impartial. These are some of the words used to describe Jeff Bush's unique ability to decode difficult and confusing tax and fiscal information coming out of Washington. He simplifies this information for his audience and provides practical and usable takeaways that they can implement in their businesses.

The Washington Update
As a colleague of Andy Friedman and an integral part of The Washington Update, the industry thought leader that guides domestic clients through the complex and ever-changing political and tax environment and helps international audiences understand United States politics, Jeff
Delivers more than 200 presentations yearly in the US and abroad.
Has been featured on CNBC's Nightly Business Report, in Investment News and as an analyst on POTUS Sirius/XM radio.
Has a client base that includes Merrill Lynch, Nationwide Financial, Fred Alger & Company, Edwards Jones, Ameriprise Financial, LPL, Raymond James, Sun Trust, US Trust, Eaton Vance, Prudential, Transamerica, MetLife, Lincoln Financial Group and many others.
Best known as a keynote speaker, but has been included on panels alongside such notable presenters as former Tennessee Congressman Harold Ford, Jr.; Consuelo Mack, host of Wealth Track; Nationwide Financial Chief Investment Officer Jeffrey Applegate; Putnam Investments Chief Executive Officer Bob Reynolds; Eric Stein, Eaton Vance Co-Director of Global Fixed Income and Portfolio Manager; J.P. Morgan Funds Chief Global Strategist Dr. David Kelly; Ron Insana, reporter for Market Score Board Report and former CNBC Senior Analyst; and, Dr. Quincy Krosby, Prudential Annuities Chief Market Strategist.
Author

A proven Industry Leader
Jeff is a 30-year veteran of the financial industry.
Was responsible for serving 7,500 financial advisors in the western United States by providing creative investment strategies and effective risk mitigation approaches during a 10-year career at Merrill Lynch
Was managing a $50+ billion business by the end of his Wall Street career.
Was the youngest managing partner in the 150-year history of New England Financial, an investment and tax risk consulting firm.
Began his career at Principal Financial Group where he handled complex underwriting issues before moving into the areas of research and development.
Is the recipient of numerous national awards for his leadership, sales and business growth.
Civic Minded

An Eagle Scout and licensed pilot, Jeff holds a Bachelor of Science degree in Business Administration/Management with an emphasis in accounting, computers, and philosophy from William Jewell College. He is a


Founding member of the Tulsa Air and Space Museum where he served on the board of directors and as vice president of education.
Board member of STARBASE, OK, an educational outreach program for the Air National Guard that serves at-risk elementary school children in a three-state radius.
Alumni member of the Financial Advisory Network for the Experimental Aircraft Association.
Books

American Cornerstones