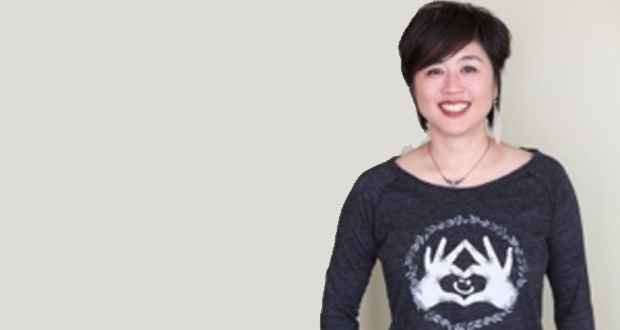 Jenn Lim
CEO & Chief Happiness Officer of Delivering Happiness, Zappos
Traveling From
California
X
Program Descriptions
Happiness as a Business Model
Making dollars and sense of why an investment in happiness will increase your productivity, profitability and sustainability as a company.

Living with Passion and Purpose
Jenn's personal life lessons and discoveries through her own journey with Delivering Happiness, Zappos and her passion and purpose to inspire happier companies and communities, that together, create a happier world for all.

Starting, Scaling and Sustaining Culture
Key learnings and insights from working with over 250 companies in various stages of culture evolution, all towards creating a distinct culture of values that can be scaled and sustained for long-term growth.

Culture as a Competitive Advantage
Over a decade of research shows that a culture of happiness is becoming one of the biggest competitive advantages in today's economy. Happy employees who work with passion and purpose perform at consistently high levels, multiplying their effectiveness and raising business outcomes.

The Story of CEO Tony Hsieh and Zappos
Building an enduring brand through WOW customer service and a values-based company culture – from selling shoes to delivering happiness!
Why Book Jenn Lim?
Lim, the CEO and Chief Happiness Officer of Delivering Happiness, is an author, consultant and entrepreneur.
She explains the science of happiness -- that although our brains are hardwired to seek happiness, we are super bad at predicting what can sustain it.
She challenges audiences to move beyond the traditional avenues of achieving happiness -- money, title, status -- and develop their own core values.
Jenn is the CEO and CHO of Delivering Happiness, a company she and Tony Hsieh (CEO of Zappos.com) co-founded to inspire science-based happiness, passion and purpose at work, home and everyday life.

Jenn's experience with Zappos, combined with her development of scientific frameworks for workplace happiness, created the evidence that happier employees = happier customers = more successful companies + meaningful lives. Jenn has traveled the world to speak on this equation and most importantly, share the practical ways of HOW this equation works.

Speaking points to Jenn's Delivering Happiness keynote include: Happiness as a Business Model, Living with Passion and Purpose, Culture as a Competitive Advantage, Starting, Scaling, and Sustaining Culture, and The Story of CEO Tony Hsieh and Zappos.