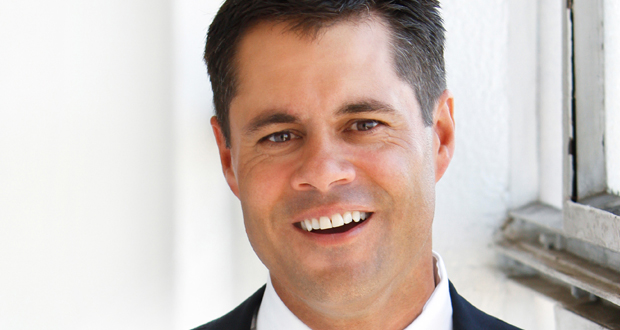 John Sileo
Hall of Fame Speaker and Cyber Security Expert
X
Program Descriptions
The Hackers Blacklist: 7 Critical Cyber Security Threats and Solutions
The heart of good cybersecurity starts with the human beings that help it flourish, or fail. To avoid becoming the next disastrous data-breach headline, you must foster a healthy balance between computer security and human behavior. Cybersecurity isn't just about overspending on shinier technology – it's about building a mindset and culture that evolves with the threats.

This crash course forges a high-level, non-technical path through the confusing web of cybersecurity, human decision making, network protection, mobile technology, the Internet of Things, social media and cloud computing—critical components of your information strategy. In this presentation, John will leverage his story of losing his business to cybercrime as a blueprint for how to protect the information that drives your organization.

Think Like a Spy: Aggressive Identity Theft Protection
Identity theft training is no longer optional. Every move you make in the digital world can be tracked, hacked, recorded and exploited. Threat sources like smartphones, the Internet of Things, wearable technology, cloud computing and social media have shifted the competitive landscape in favor of cyber-savvy users with strong identity theft training, prompting a question: Are you in control of your data, or are you being controlled? Due to the power of personally identifying information and the rapid rate at which information is being compromised, we must leverage prevention tools to protect everything from our Social Security numbers to bank accounts, from passwords to confidential emails.

John delivers these identity theft countermeasures in a highly interactive, disarmingly humorous presentation inspired by his personal loss of more than $300,000, his business and two years to identity theft. In this presentation, John focuses specifically on identity theft protection tools that apply to every individual in your audience.

The Art of Human Hacking: Social Engineering Self Defense
Fraud training only works when it happens in person. Human beings can be the weakest link or the strongest competitive advantage in the security and profitability of your information assets. But people are the most commonly underutilized, least expensive weapon in your fight against cybercrime. Social Engineering Training too often fails because of Death by PowerPoint. Security needs to be engaging – has to be interactive – to be effective. To put it simply, this session makes security fun, so that it sticks. Additionally, your audience must experience manipulation, deception and fraud first hand before their behaviors are ripe for change.

In this continually-interactive session, John goes deep into social engineering tools and tricks used to separate you from your critical data. By building System-1, Reflex-Based Awareness around how tools like social media, trust shortcuts, ego stroking, greed appeals, and cortisol flushing enable social engineers, John will dramatically reduce the human element of your threat footprint. Safe data is profitable data, whether it's a client's credit card number, a patient's medical file, an employee's benefit plan or sensitive intellectual capital. By the time John finishes his entertaining closing story, your audience will be fully empowered to detect and deter social engineering, fraud and deception.

White Hot Security Trends: Threats, Thoughts and Tactics
There is no better way to learn about how to cope with the latest and nastiest security threats than from those who have failed hardest! Do you want to know how your organization can avoid the destruction visited upon 150 nation-states during the WannaCry Ransomware attack? Hoping to understand and defend yourself before advanced cyber extortion dismantles your reputation, operation and profitability? Ever seen the inside of an election-hacking machine and what it has to do with your business? Ready for the Internet of Things to transform into an Invasion of Threats?

White Hot Security trends is an up-to-the-minute look at the unbelievable stories unfolding in the world of cyber security – for good and evil. If you have ever had John present before, this is Part II of the series, giving your audience an update on the latest cyber security issues that they will no longer ignore. This session utilizes Appreciative Inquiry techniques that leverage the skills your workforce already has and builds on the aspects of cyber security that already work inside of your culture. Using audience interaction and case studies, John will go in depth into the latest trends and counter-tactics to help your audience understand the risks and protect their critical data assets.

Creating a Compelling Culture of Security: Empowering the Human Element
Security awareness starts at the top. Cyber criminals lust for your corporate data. Competitors bribe your disgruntled employee for a thumb drive full of confidential files. Social engineers exploit your executives' social media profiles – a veritable "how to" guide for network security access. Hackers "sniff" unprotected IP addresses and cloud traffic you didn't even know existed. Cyber extortionists encrypt your mission-critical data and demand a ransom. In the meantime, you end up as the next disastrous headline – reputation damaged, customers fleeing. This does not have to be your fate if you move beyond security awareness and into action.

Cybercrime and corporate data breach are a huge financial cost and legal liability to organizations.

But how are you supposed to cope with such a wide range of cyber threats when you have little to no technical background? The answer lies, as does so much of your success, in your preparation and strength of culture. It is imperative in the information economy to train your workforce on how to protect the information assets that fuel your success, whether they are digital, physical or intellectual. Build security awareness training into your daily operations from the boardroom to the break room and watch your risk footprint diminish. In this presentation, John leverages his experience working with clients like the Pentagon and Charles Schwab to give you a prioritized punch list of action items to reduce your chances of a costly data breach.

Your Financial Practice as Hero: Adding Customer Value Through Security
No one is in a better position to educate financially savvy customers about protecting identity and net worth than bankers, brokers, agents, accountants and full-fledged financial advisors. Not only do you serve as your client's trusted advisor and have their "financial ear," but you also have an ethical responsibility to help them protect their wealth against crimes like identity theft, online fraud and cyber extortion. Here's the good news: by hosting financial presentations targeting fraud protection training, risk management seminars and identity theft workshops, you create a safer, more loyal customer.

John has delivered cyber-specific financial seminars to more than 100,000 FI customers. His financial presentations cover the most relevant aspects of identity theft prevention, online privacy, social media exposure, mobile technology, cloud computing and Internet banking and investing. Imagine your customer, fully educated about how to protect their financial and informational assets and attributing their increased security to your brand. They will be happier, less likely to defect to automated investment tools and less susceptible to fraud. Safe customers are profitable customers.
Why Book John Sileo?


John leverages his story of transforming risk into reward to evoke the skills of instinct, inquiry, and initiative that empower his clients to take control of their data exposure.
He advises clients on balancing risk, defending privacy and multiplying profits by building a culture of deep trust.
John speaks from experience – his identity was stolen and used to electronically embezzle $300,000 from his business clients. While the cybercriminal masked their crimes using John's identity, Sileo and his business were held legally and financially responsible for the felonies committed. The breach destroyed John's company and consumed two years of his life as he fought to stay out of jail. Refusing to give in, John ultimately turned his experiences into his greatest success as a renowned cyber security expert. From real-life experiences with cybercrime came the first of several books, a great love of sharing what he's learned, and a profound mission to help others defend data and tap into the resilience that defines who they are.

Weaving his remarkable story with cutting-edge research, disarming humor and constant interaction, John inspires audiences worldwide to take ownership of the data that drives their success. In the words of one of John's banking customers, "John took a sour batch lemons, squeezed out life lessons, sweetened them with laughter, and shared the lemonade with all of us!" Now he is one of the most recognized and respected thought leaders on cyber security, identity theft and entrepreneurial resilience. John focuses on ways to make security fun and engaging, so that it sticks.