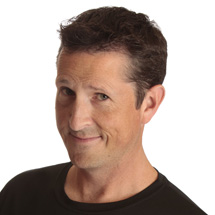 Jon Petz
Keynote Speaker on personal performance, Author & Performer
X
Program Descriptions
Keynote Speaker Presentation: "It's SHOWTIME!"
The most hysterical, inspiring and jaw-dropping meeting you will ever have! This original and most popular program appeals to all types of events as it's designed for executive leaders, to business owners as well as the "It's my first day" participants. It's not enough to 'just' show up, be 'just' an employee, or to stick with the status quo. In today's world, merely meeting an expectation can be like doing nothing at all. Organizations need every team member and leader to show up strong and perform every day. And don't we all want to be appreciated, respected and recognized for how we surprise and delight our customers, our team or our boss? Of course, we do! However, we struggle with mindsets, the unknown and the fact that we're so busy JUST trying to make it through the day. To solve this, Jon will prove peak performance is simpler than you think. That you can perform at your best when the spotlight may suddenly shine and create a true SHOWTIME moment to be remembered. By combining the power of NOW, with the power of WOW you will leave this keynote experience and never be "JUST" anything ever again.
Power of NOW
Power of WOW
Realization of impact in an organization, family or community

At any given time – it might be YOUR time to fully engage, achieve greatness – and rise above the rest. You might not be expecting the spotlight, but when it hits – we must perform at our best. That's SHOWTIME! Jon will share how your team or attendees can be ready, willing, and excited to take the spotlight and make a difference in their role, this conference and in life.

If you are looking for the engagement and WOW to open your conference or event – this is it! This high energy and entertaining keynote is perfect for the opening keynote presentation, all associate meetings and personal development.

Keynote Speaker Presentation: "Create Significant Sales | Service Success"
Meeting expectations in today's world? Not enough! Just getting by? Not an option! Flying under the radar? No way! In this engaging and funny session Jon takes the audience through the powerful process of taking OWNERSHIP for their own actions to increase sales and retention while seizing every day, every experience, and every opportunity in the process. He shares the value in turning mundane moments into SIGNIFICANT, memorable – even MAGNIFICENT chances to impact your customers and even the little corners of our world in positive, empowering ways.
Create YOUR story – NOT just meet an expectation
Identify & Deliver significance to make lasting, personal connections
Create AWAREness to motivate innovated mindsets
Rekindle passion in who we are and what we do

Jon leads audiences to transform their moments from boring to BOOM. From mediocre to MAGNIFICENT. From OK to OUT OF THIS WORLD. What can that do for YOUR organization? Skyrocket productivity. Send morale soaring. Fuel long-term team connectivity. All of which helps them create a culture where creativity is applauded, service is exponential – and customers can't wait to share your accolades.

Keynote Speaker Presentation: "Deliver Significance – In Simple Moments"
Ever wanted to stand-out in your career? Build a personal brand that leads and inspires others? Or asked yourself about leaving a legacy?

Organizations today want teams who are engaged, passionate, and purposeful in their work. They're hungry for the how-to's that can help everyone from the person answering the phone to the one in the corner office, understand their significance and treat every day for the main event that it is rather than the dress rehearsal it is not.

Based on Jon's third book, he will inspire mindsets and strategies to help your team identify, appreciate and deliver simple moments.
Define their own significance and it what it means to them
Identify opportunities to engage in unique ways
Deliver moments of magic that make a difference
Learn to appreciate the simple moments to balance our lives for maximum impact, happiness and efficiency

This inspirational and motivational keynote speech is perfect for a closing, or mid conference keynote presentation. It will be adapted for your association, Service, Sales, front line or Leadership event.

Keynote or Breakout Presentation: "Boring Meetings Suck!"
Right? It's a different world we live in today. Rhetoric and routine won't fuel your organization to outperform the competition. It won't inspire your sales staff to set new records. Or help your leadership team create innovative solutions for guiding your company to exponential growth. What will? Jon's take-no-prisoners approach to crafting communication meetings that blow the doors off the old way of doing things. Based on Jon's best-selling book of the same name which has taken the business world by storm and been featured on CNBC, The Wall Street Journal, ABC and CBS News, USA Today and many more – it's changing the way companies do business – and they are loving the results.

You will too. In this powerhouse session your attendees will learn how to…
Create a model for your meeting with a planned mission and outcome that engages attendees and inspires interaction
Discover proven learning cycles that cultivate creativity and lead to quicker problem solving and solution discovery
Expedite meeting times by fueling faster collaboration and cohesive teamwork
Explore a spectrum of meeting styles to find the one that suits your team perfectly
Foster empowering facilitation skills that drive results, create camaraderie, and spark innovative ideas
Walk out the door using the "Phone Stack", "Pass the Pad" and other easy and effective SRD's

Don't settle for boring. Or basic. Or the dreaded "same way it's always been done" ever again. Instead help your team fire on all cylinders, jet-propel your productivity and save all the time, effort and energy you'd lose in dull discussions to set lofty, achievable new goals, take on tough competitors and nurture greatness within every member of your team.
Ever meet one of those people born to be on a stage? That's Jon – and that's why he left the corner office, company car, country club membership and highly successful career as a corporate Vice President to fulfill his purpose and passion to challenge others to laugh louder, perform better and Achieve More!

After that? There was no turning back. With a unique skillset, a purposeful presence, and the kind of energy that seems to transform a room – he gets audiences on their feet, and to the edge of their seats hungry for the innovative insights and game-changing solutions he shares for leaders, teammates and organizations. As a motivational speaker, event or conference emcee or business magician, he engages and energizes the crowd. He uses his amazing art of performance, inspiring stories and his unique "It's Showtime" performance philosophy to bring home the belief and very real desire to create greater impact in what we do and with the people we do it for. It's at this point we begin to demonstrate and achieve the sense of Significance and making a difference.

How did he get started? Jon Petz is not a business magician who decided to turn "opening keynote speaker." He's a relatable "everyman" who has worked in a warehouse, flipped burgers, driven a forklift, sat in the cubicle, made cold calls, managed in corporate America, competitively grew a highly successful sales career, and managed a national sales team across 52 offices. His ability to draw on these experiences and more allow him to resonate with audience members with humor – and the human touch. With Jon, there's no "Diva" or drama. And that? Makes him a favorite for corporate audiences, association events, event planners, and leadership teams. Bottom line? He gets people. From all backgrounds, positions, and diversities – and they get him because when they laugh, they learn more. When he connects from the heart because he's walked a time in their 'shoes' – they pay attention. They can see themselves in the answers. And that? Makes all the difference.

When he's not on the road wowing audiences and empowering others to realize significance, he is at home with the real stars of the show, his beautiful wife and daughters.
Books

Boring Meetings Suck