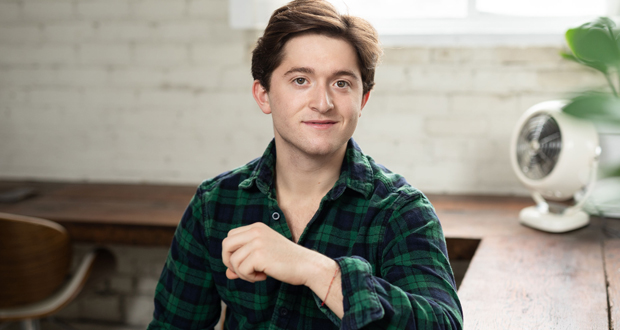 Jonah Stillman
Generational Expert
X
Program Descriptions
"Make Way for Gen Z"
Believe it or not…there's life after the Millennial generation. A new generation is impacting our workplace and marketplace, and not enough leaders are paying attention! Are you ready for Gen Z? The leading edge of Gen Z is well into their 20s with entirely new attitudes about work, technology, travel, money, and life.

In "Make Way for Gen Z", you will learn:

The key events and conditions that shaped Gen Z.
Gen Z's traits and values, and how they play out in the workplace and/or marketplace. What it will take to recruit, retain, manage, and motivate Gen Z.
What are Gen Z's consumer behaviors and how brands connect best with this new generation of buyers.

With content based on three national surveys and the first international study, primary data, best practices, and interviews with CEOs and Gen Zers, you will get the most comprehensive look at the Gen Z employee and/or customer.

This engaging, humorous, and extremely customized presentation guarantees that you will learn not only who the Gen Z employee or customer is, but how to reach them. It is tailored specifically to your needs, industry and audience.
Jonah Stillman graduated from high school in 2017 and is pursuing a life as an entrepreneur. He has already shared his insights with a variety of companies and industries as well as contributed to stories about Gen Z with MSNBC, CBS, and Fast Company. Jonah is a nationally ranked alpine snowboarder and has served as an ambassador for the international nonprofit WE, traveling to Kenya and Ecuador to build schools.

Jonah and a team of peers conducted one of the first national surveys about Gen Z's attitudes towards the workplace. The eye-opening results ignited Jonah's interest in keeping the dialogue going. He is excited to be the voice of his generation and offer companies and organizations a heads-up about our next generation gaps.

OK, he's also psyched to be speaking with his Gen X dad.