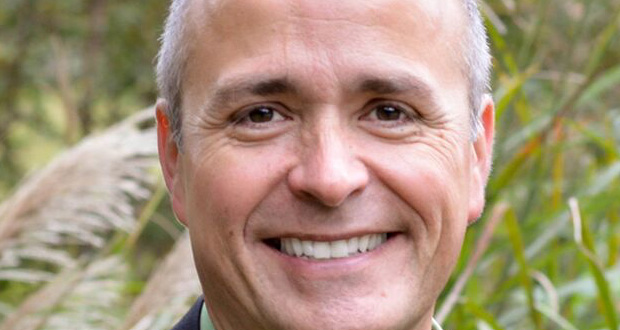 Jones Loflin
Helping Individuals And Organizations With The Struggle Of Too Much To Do
Traveling From
North Carolina
X
Program Descriptions
Always Growing: How To Be A Strong(er) Leader In Any Season
You're busy. You are already feeling overloaded. You'd like to build greater capacity in the members of your team, but where would you find the time? In short, you want to take your leadership to the next level, but the question is "How?" You need a fresh and practical blueprint. Jones Loflin says that new approach is built on four words: Grow, Cultivate, Prune, and Harvest.

In this innovative and engaging presentation built on timeless principles, Jones equips leaders to identify where change is needed in their daily activities and take productive action. It's time to get "growing" and harvest something better for your people and your organization.

Juggling Elephants-Be The Ringmaster Of Your Work and Life
Jones offers keen insight on how we seem to be constantly struggling with too much to do. He offers the timely solution of using the blueprint of a circus to help your people get more of the things done that are important to them and your organization.

Getting the Blue Ribbon
Whether utilized as a high impact keynote or training program, Getting The Blue Ribbon will equip you and the individuals in your organization to achieve better results. Building on elements of the process to grow award-winning apples, individuals will quickly realize that letting something grow on its own rarely brings the desired results.

DEALing With Change
Let's face it. The response to change is the single biggest factor in determining the success of today's organizations. Using humor and relevant examples from both the business world and our daily lives, Jones provides simple strategies to insure that no organization (or the individuals in it) are paralyzed by change.

We're Here... Now What?
Your staff or association members have arrived and are ready to begin another meeting or corporate retreat. But are they focused on improving their professional skills and their individual performance? Using witty examples and a high-energy style, Jones assists individuals in embracing the need to make the most of their time away from their normal routine.

Making It Happen!
How busy are you? In the daily struggle to get it all done, what are you forgetting? Is your mind constantly racing with lists of all the things you could and should be doing? Does your day often feel like you are treading water in an ocean of rushes and deadlines, trying to keep from drowning while handling increasing work and life demands? If so, it's time for you to get to IT-your most "Important Thing." Define IT. Focus on IT. Even get excited about IT.
Why Book Jones Loflin?

Using a variety of group exercises, case studies and humor, participants leave his sessions ready to better engage their team.


Jones Loflin equips individuals wth real tools to conquer today's tsunami of work and life challenges.


Jones has made it his life's work to deliver powerful ideas and practical solutions to individuals around the world so they can achieve more of what is most important to them.
Jones Loflin has made it his life's work to deliver powerful ideas and practical solutions to individuals and organizations struggling with too much to do. His books are described as "illuminating" and his presentations as "unforgettable." In his 24 years as a speaker and trainer he has helped countless people regain confidence in their ability to achieve greater success in work and life.

Jones' innovative solutions on leadership, change, and time management have attracted the attention of organizations around the world. His client list includes Federal Express, Wal-Mart, Choice Hotels, Toyota, Bridgestone, American Farm Bureau and State Farm as well as the United States military. His international clients include Saudi Aramco, Gillette, and Aramark Canada.

Looking for ways to expand the reach of his message, Jones chose to become an author. His newest book, Always Growing, offers fresh strategies to lead change whether you have been leading for two days or two decades. Juggling Elephants is a witty and profound parable about one man's search for a better way to get everything done. The book is available in the US and over 14 countries. He is also the author of Getting The Blue Ribbon, a unique story offering simple strategies to get better results. Getting to It is considered a field guide to accomplishing what is most important.

Prior to becoming an internationally-recognized speaker, Jones was an educator. His past work includes serving as the "Trainer of Trainers" for the best-selling book, Who Moved My Cheese? Jones is also a Co-Active coach, focusing on the areas of leadership, change, and time management with his clients. He is a member of the National Speaker's Association as well as the Association for Talent Development.

Jones believes the key to success is being passionate about certain things in life, including family, spiritual beliefs, career and relationships. One of his favorite quotes is by Zig Ziglar: "Go as far as you can see, and when you get there you can see farther."

Jones is grateful for every opportunity to work with individuals and organizations seeking better results. He lives in North Carolina with his wonderful wife Lisa and their two perfect daughters.