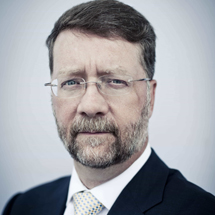 Joseph Pine
Mass Customization & The Experience Economy Expert
X
Program Descriptions
Welcome to the Experience Economy
Goods and services are everywhere being commoditized. What consumers want today are experiences -- memorable events that engage each individual in an inherently personal way. Businesses must therefore embrace the principles of the Experience Economy to stage ever-more engaging experiences. We take you through those principles that matter the most for your business and show you how to create greater economic value for your customers. Based on the ground-breaking book The Experience Economy: Work Is Theatre & Every Business a Stage.

Experience Innovation on the Digital Frontier
In today's Experience Economy, companies must innovate in experiences to attract and engage their customers. And with everyone now bringing their own digital devices everywhere and using them all the time, it is imperative to employ digital technology to create experiences that fuse the real and the virtual. Drawing from the framework core to his most recent book Infinite Possibility, Joe Pine shows you how to think richly about digitally infused experiences and then how to determine exactly the right opportunities for your business amid, yes, infinite possibility.

The Experience IS the Marketing
Because of the shift into today's Experience Economy, you now compete against the world for the time, attention, and money of individual customers. Therefore, you must adopt the principle that the experience IS the marketing. The best way to generate demand for any offering, in other words, is to stage an experience so engaging that people cannot help but spend their time with you, give you their attention, and then their money as well. Through myriad examples and even astute formulas, we show how your company (whether you sell to consumers or businesses) should shift your marketing budget from advertising to marketing experiences -- experiences that do the job of marketing by generating demand for your core offerings. Based on the Pine & Gilmore e-Doc "The Experience Is the Marketing."

Authenticity: What Consumers Really Want
Everywhere one turns—in business marketing, political campaigns, non-profit charities, educational initiatives, even religious institutions—one sees appeals to and claims of authenticity. People want real food, real cities, real experiences, and real causes. Why? In this talk, we trace the history behind this contemporary consumer desire for authenticity, frame a discussion about different genres of authenticity, distinguish the "real-fake" from the "fake-real," and surprisingly introduce steps for deliberately gaining the perception of authenticity by, ahem, rendering offerings real. Really? Really. Pulled directly from Pine & Gilmore's book Authenticity: What Consumers Really Want.

Thriving Forever
If you do not plan on thriving forever, you plan on failing eventually. We can lay the blame of the failure of almost any company at the feet of its management which, still stuck in the past, managed authoritatively via command and control. Based on a forthcoming book with Kim C. Korn (his Infinite Possibility co-author), Joe Pine demonstrates why Authoritative Management inevitably leads to mediocrity and eventual failure, and then shows how companies that embrace Regenerative Management -- with its hallmark of meaningful purpose -- can indeed thrive forever.

Mass Communication
The days of Mass Production are over. Customers -- whether consumers or businesses -- will no longer put up with sacrificing their individual wants and needs to in order buy what you have already produced. Therefore, you must shift to the system of Mass Customization in order to give them exactly what they want at a price they are willing to pay. Grounded in his award-winning 1993 book of the same name but built on all he has learned over the past two decades, Joe Pine provides insightful frameworks and practical ways companies can meet today's co-equal imperative for both low costs and individual customization. Based on Joe's pioneering book, Mass Customization: The New Frontier in Business Competition.

Individual Customers: The Lifeblood of Your Enterprise
Joe Pine gives new meaning to the term customer centricity, going so far as to say that markets as we currently think of them simply do not exist. Markets never buy anything, only individual customers do. So how do you determine what your customers actually desire, and therefore the dimensions along which you should customize your offerings? By understanding customer sacrifice: the gap between what your customers really truly want and need -- even if they do not know what it is, or cannot articulate it -- and what they have to settle for today. By systematically closing that customer sacrifice gap by mass customizing your offerings, you can in fact cultivate a learning relationship with each individual customer that grows and deepens over time, and thereby lock them in.
Why Book Joseph Pine?


He plants the seeds of change, challenging traditional business assumptions by pointing out emerging market trends.
He introduces new sets of frameworks that drive companies to view themselves, and their role in today's competitive market, from a fresh perspective.
Co-author of The Experience Economy, Joseph Pine II is an internationally acclaimed author, speaker, and management advisor to Fortune 500 companies and entrepreneurial start-ups alike.
B. JOSEPH PINE II is an internationally acclaimed author, speaker, and management advisor to Fortune 500 companies and entrepreneurial start-ups alike. He is cofounder of Strategic Horizons LLP, a thinking studio dedicated to helping businesses conceive and design new ways of adding value to their economic offerings.

In 1999 Mr. Pine and his partner James H. Gilmore wrote the best-selling book The Experience Economy: Work Is Theatre & Every Business a Stage, which demonstrates how goods and services are no longer enough; what companies must offer today are experiences – memorable events that engage each customer in an inherently personal way. Published in fifteen languages and named one of the 100 best business books of all time by 800ceoread, in 2011 The Experience Economy came out for the first time in paperback as an Updated Edition with new ideas, new frameworks, and many, many new exemplars.

In 2011 Mr. Pine also co-wrote with Mr. Kim C. Korn Infinite Possibility: Creating Customer Value on the Digital Frontier, which describes how to use digital technology to stage experiences that fuse the real and the virtual. At its core is a new framework called the Multiverse that builds on the fundamental nature of the created universe – time, space, and matter – by showing how digital technology flips each of these dimensions on their head to create new worlds, first in our imagination and then in our experience.

In 2007 Mr. Pine wrote Authenticity: What Consumers Really Want with Mr. Gilmore, which recognizes that in a world of increasingly paid-for experiences, people no longer accept the fake from the phony, but want the real from the genuine. Amazon.com named it one of the top ten business books of 2007 while a cover story in TIME magazine cited it as one of "10 ideas that are changing the world".

His first book was the award-winning Mass Customization: The New Frontier in Business Competition, which details the shift companies are making from mass producing standardized offerings to mass customizing goods and services that efficiently fulfill the wants and needs of individual customers. The Financial Times chose it as one the seven best business books of 1993.

Mr. Pine consults with numerous companies around the world, helping them embrace the ideas and frameworks he writes about, develop concepts for creating more economic value, and see those concepts become reality. In his speaking and teaching activities, Mr. Pine has addressed the World Economic Forum, the original TED conference, and the Consumer Electronics Show. He has been a Visiting Scholar with the MIT Design Lab and a Visiting Professor at the University of Amsterdam. He has also taught at Penn State, Duke Corporate Education, the University of Minnesota, and UCLA's Anderson Graduate School of Management, and today is a Lecturer in Columbia University's Technology Management program in the School of Professional Studies. He serves on the editorial boards of Strategy & Leadership and Strategic Direction, and is a Senior Fellow with both the Design Futures Council and the European Centre for the Experience Economy, which he co-founded.

Prior to cofounding Strategic Horizons Mr. Pine held a number of technical and managerial positions with IBM. He is a prolific writer, including articles for the Harvard Business Review, The Wall Street Journal, Chief Executive, Worldlink, CIO, Strategy & Leadership, and the IBM Systems Journal, among many others. He is frequently quoted in such places as Forbes, The New York Times, Wired, USA TODAY, Investor's Business Daily, ABC News, Good Morning America, Fortune, Bloomberg BusinessWeek, and Industry Week.
Books