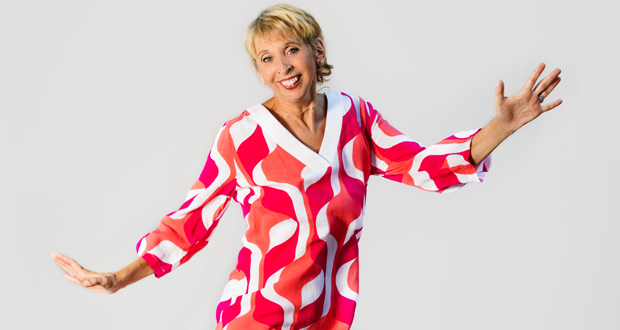 Joy Baldridge
Motivational Humorist, Sales, Productivity and Change Specialist
Traveling From
Connecticut
X
Program Descriptions
Making the Best Even Better: How the Best Adapt and Cope with Change – Be more confident, secure and productive during change. Discover how minor change can have a major impact on future success. Keep in mind: Nothing changes if nothing changes. The key is to change before you have to. Leave with an instant perspective change and the skills to sustain it. To achieve positive change you need vision – skills – incentive – resources – action plan. Without vision you get confusion, without skills you get anxiety, without incentive you get complacency, without resources you get frustration and without an action plan you get mediocrity. The audience can determine the gaps they need to fill for positive change to occur. They can also do a reverse diagnosis: If they are feeling confused – they may need to revisit their vision, etc. Dealing with the stress involved with change and how to cope will also be covered. There will be a lot of meaningful and memorable interactive exercises, tangible tips and useful information, quotes and humorous stories regarding change and raising the bar on self improvement as well as celebrating success.

The Joy Experience: Bringing More Joy to Your World - The Joy Experience is designed to bring more joy and optimism to your world. In this engaging, energizing and highly interactive session you will learn how to see problems and obstacles with new eyes. You will understand how to sustain joy regardless of circumstances and situations. The principles of Applied Positive Psychology will be introduced, a concept that has drawn "standing room only" crowds at Harvard. Joy shares how to approach work and life with a consistent positive outlook that yields heightened productivity and strengthened relationships. You will discover the four core human emotions that drive and, potentially, sabotage happiness and success. You will learn the Baldridge Family Method of how to sustain greater confidence and joy, and how to thrive, not just survive in your work and life. Once you acquire these skills and gain a new perspective on the 10 essential elements to living a more positive lifestyles, the rest is easy. You will discover how to increase revenue and productivity by spending more time in the 'house of glad'.

How The Best Communicate Better "Can You Hear Me Now?"- Communication that gets results! Enhance the comfort level, effectiveness and sophistication in the way you communicate. Take the edge off potentially awkward interpersonal interactions. Acquire new words to persuade. In this dynamic session you will learn how to clearly get your message across and understand what is being communicated to you both verbally and nonverbally. There is nothing like clear communication to enhance productivity and foster good relationships internally and externally.

How The Best Lead with Integrity Better- Learn the 10 characteristics of the best leaders and how to incorporate them into your leadership style in a unique, consistent and powerful way. Discover how to build greater trust, develop a self-managed team and prosper.

How The Best Sell Better - Achieve many, many more win/win outcomes as a direct result of this presentation. Strategically learn better ways to question, present, negotiate, and close more lucrative deals. This is the perfect keynote for regional or national sales meetings or for new product kickoff events . The secret is discovering and examining the value and the variables that can make or break a deal and most importantly a relationship.

How The Best Manage Time and Priorities Better- Gain 5-10 hours a week by discovering uncommon ways to recover from interruptions faster, focus on priorities better, reduce stress sooner and even delegate and celebrate more! See first had how your organization can cumulatively gain hundreds of hours per week by applying Joys proven golden nuggets.

How the Best Manage Stress Better- Success with Less Stress: "Got Stress?" This keynote will help. In this highly interactive, educational and insightful session you will learn what causes the stress that you frequently experience and how to instantly alleviate it. Stress is often triggered by demands that you place on yourself and that others place on you. Discover how the 4-4-6, Purple Breaks, Flooding and Positive Ogive can help you handle any situation better. Learn how to bounce back from adversity by reversing your thoughts and actions. Learn the secrets to greater confidence, well-being, and how to thrive, not just survive in your work and life."
Why Book Joy Baldridge?
Joy helps the best companies in the world become even better at increasing revenue and productivity while decreasing stress and frustration.
Joy Baldridge is founder and president of Baldridge Seminars International in the US and Top Notch Training and Development in the global market. Her professional development organizations focus on sales, leadership, diversity, teambuilding, communication, exceptional customer service and priority management skill development. Her first speaking engagement was at the White House, at the age of 19. She got there by cold calling the president.

Joy is a captivating keynote speaker and expert in effective communication that brings people together to work effectively, efficiently, cohesively and profitably. Comments from audience members: "Joy is knowledgeable, engaging and funny!" "Joy provides realistic, practical, ready-to-use strategies that I can instantly implement."

Joy has conducted over 1,500 customized keynote and training sessions for 200+ corporations, publications, associations and universities, such as: 3M, Time Warner, Energizer, KPMG, BDO, Cayman National Bank, National Geographic, GQ, Vanity Fair, Oprah, Architectural Digest, Rolling Stone, Better Homes and Gardens, UBS, Citi Private Bank, Coldwell Banker, JP Morgan, Skadden Arps, IBM, Xerox, The American Bar Association, United States Tennis Association, American Society of Interior Designers, The American Management Association, Magazine Publishers of America, Loma Linda Medical Center, Tulane University and Yale University.

Author of 3 business books: The Joy In Business, Pure JOY! and The Fast-Forward MBA in Selling, published by Wiley, all of Joy's books and presentations provide an abundance of what she calls "Golden Nuggets" of information: Useful real-world tips, case studies and strategies designed specifically to help the best to become better at increasing productivity and positivity while decrease frustration and stress.

Joy coaches managers and C-level executives on professional development skills including effective public speaking, exceptional presentation best practices and how to best engage an audience. Her diverse background as a keynote speaker, corporate trainer, coach, sales professional, vice president and president, enables her to present information across all corporate levels. Her seminars are highly entertaining, extremely informative and completely customized. They are known for producing immediate and tangible results.