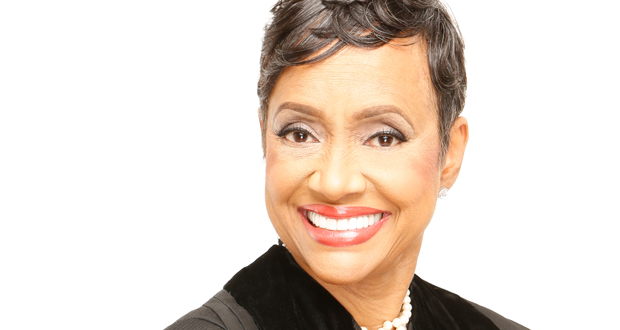 Judge Glenda Hatchett
Courtroom TV Judge, Making a Difference in Everyday Lives
X
Program Descriptions
The Corporate Challenge to Lead and Serve
Corporate America, its challenges and responsibility in reshaping this nation... Judge Hatchett served for many years as in-house counsel for a leading global airline and has served on 3 Fortune 200 boards of directors and is uniquely situated to address this issue of leadership. Corporate leadership demands an enormous amount of responsibility. Judge Hatchett will outline 7 principles of leadership including the fact that leaders must first seek to serve, they cannot lead where they are not willing to go and they must lead with integrity, passion and compassion. Additionally recognizing that corporations are challenged to support, through its philanthropic activities, the community it seeks to serve.

Motivating and Inspiring the Workforce to Expect and Work Toward Greatness
An organization is only as great as its people. Executives are charged with designing the blueprint for a purposeful workplace. How do you make this happen in the midst of every day demands and profit driving results? Judge Hatchett reflects on her experience as a Corporate Executive, a Corporate Board Member and Chief Judge of the largest Juvenile Court System in the Southeastern United States. Aligning purpose and passion in the workplace and in your own leadership portfolio can be the formula for great success!

Defining and Maintaining Your Leadership Brand
Determining the type of leader you are and want to be can ultimately impact the workforce you are able to attract and support. Great people want to work for and be around great leaders. This is true in the workplace as well as in your personal life. Judge Hatchett discusses key strategies for understanding who you are as a leader and as a human being and how to maintain your principles and values in an ever changing society.

Challenge of the Balance
The responsibilities of work and family can be extremely demanding and may often lead to conflicting values and priorities. Judge Hatchett understands these challenges first hand as a single mother of sons. Understanding that being out of balance creates problems in all aspects of one's life, she discusses strategies and how to maintain equilibrium in an ever- evolving, complex work environment.

Finding Your Purposeful Path: Dare to Take Charge
A challenge to define your purpose and passion. How do you transform your dreams into reality? Judge Hatchett conducts a discussion about life's journeys – how do you find your life's purpose and how do you connect that purpose with a meaningful legacy. What are you doing now that will live beyond your lifetime? Judge Hatchett will help you form a blueprint for a purposeful life, by setting goals, reaching possibilities beyond anything one could imagine and stressing that your past does not have to dictate your future. You control what is next and possible in your life. She will conduct a conversation about the potential range of the magnificent path awaiting you.
A graduate of Mt. Holyoke College and Emory University School of Law, where she was an Earl Warren Scholar, Hatchett completed a prestigious federal clerkship in the United States District Court, Northern District of Georgia. She then spent nearly 10 years at Delta Air Lines, where she was the airline's highest-ranking woman of color worldwide. As Senior Attorney, she represented Delta Air Lines in labor/personnel and antitrust litigation and commercial acquisitions. As Public Relations Manager, she supervised global crisis management and handled media relations for 50 U.S. cities as well as all of Europe and Asia.

Hatchett has served on the Boards of three Fortune 500 companies – HCA, The Gap Inc. and ServiceMaster Company.

Hatchett left Delta Air Lines to accept an appointment as Chief Presiding Judge of the Fulton County (Atlanta, Georgia) Juvenile Court—becoming the first African-American Chief Presiding Judge of a state court in Georgia and head of one of the largest juvenile court systems in the country. She is a member of the Georgia Bar and the Bar of the District of Columbia.

Hatchett presided over the two-time Emmy nominated nationally syndicated show, Judge Hatchett, now in its 18th Season.

Currently, Hatchett sits on the National Football League's Atlanta Falcons' Board of Advisors, a position she has held since 2004, and serves as a consultant to the National Basketball Association on pressing legal and social issues.

Hatchett recently announced the formation of the Hatchett Firm – specializing in risk and crisis management, as well as innovative and effective closing and settlement strategies. The firm engages in a national network of Attorneys to handle complex civil litigation specializing in catastrophic injuries and mass tort litigation.