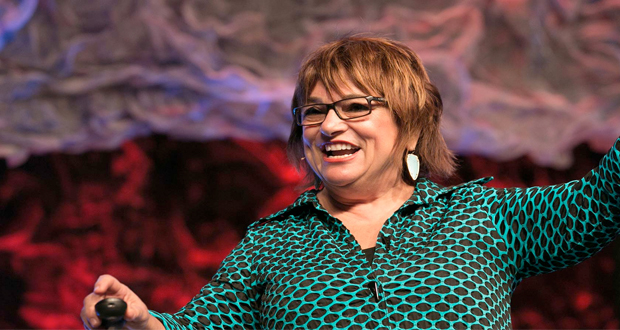 Karen McCullough
Keynote, Author, Branding Expert, Social Media Enthusiast, Gen X and Y Evangelist
X
Program Descriptions
Going Beyond the Brand-Growing A Culture Of Engagement
Karen McCullough takes you beyond your brand growing a culture of engagement, collaboration, and trust. Her program breathes new life into your team by using her "CPR Engagement" concept; where people feel Connected, Protected, and Respected. Today organizations are redefining their mission and vision as their brands expand into customer and employee engagement. Your brand is the core of your company, the heart of your business, the soul of your culture, and the foundation for engagement and service.

Gaining the Generational Advantage - Harnessing Generational Power
If you are looking for an upbeat presentation on the Generations look no further. Karen McCullough's Generational Advantage keynote takes a positive approach to generations in the workplace and in your organization. Karen inspires leaders and teams understand the distinct generational differences and how to flex to meet each individual in a personal and supportive way, building trust and motivation, while inspiring and retaining talent. Karen will show you how to tap into the knowledge and strengths of your multigenerational team giving you The Generational Advantage.

In addition: Karen has created a very popular personal branding program for Young Professionals: Going Beyond the Brand for Young Professionals- this is new keynote/workshop that focuses on showing emerging leaders grow their career and leadership capabilities. In this program, she addresses workplace behaviors and attitudes, management styles, and the unwritten rules for success.

Diversity and Inclusion in the Workplace
It was only a few years back organizations defined diversity with numbers – focusing on how many employees of color, faith, sexual preference or the percentage of female versus male executives were in their organization. Today, driving and managing diversity and inclusion involves much more than your teams' skin color, gender, ethnicity, sexual orientation or age. Today diversity and inclusion encompasses the ability to recognize, include and promote the spirit of belonging, engagement, and advancement in today's workplace. In this presentation, Karen McCullough will inspire you to drive the diversity and inclusion culture within your organization. Karen is passionate about helping others to gain awareness, appreciation, acceptance and move into positive action. Each of us has the power to make a difference.
Why Book Karen McCullough?
Spunky, intelligent, and willing to share it all, Karen is a fabulous choice for a memorable keynote in a change of pace atmosphere
Karen specializes her talks in the areas of gender, culture, generation, motivation, change, stress, branding, and customer service
Karen McCullough is a nationally known keynote speaker and expert on change, generational opportunities and workforce trends.

Karen helps organizations cut through the generational stereotypes and get back to reality by leveraging their team's strengths, enriching the work environment, and driving better results. Each of her presentations brings a realistic perspective on workplace trends, employee engagement, while offering actionable content.

BONUS! She's fun! She creatively blends current research with humor, concepts and stories, moving participants to take action.

For the past 15 years Karen has shared her insights to top organizations such as VMware, Procter & Gamble, US Department of Justice, JPMorgan Chase, Symantec, McGraw-Hill, National Homebuilders, Shell Oil, Mercedes Benz, The World Bank, American National Insurance, Humana, United Way, American Heart Association and MD Anderson Cancer Center.

Before her speaking and early in her career, Karen owned and operated several retail fashion stores in Houston, Texas. Often, she hired many young employees with no workplace experience and zero in the retail industry. Karen had the keen ability identifying inexperienced workers who had the potential to become great employees- and they did, many staying on for years.! Little did she know that these early years were the foundation for her passion understanding and managing all generations.

She began speaking in 2000 and began to learn more and study generational differences. Today her interest in the generations has become her passion and mission. Her programs include case studies, current research, and up to date new information and discoveries about Millennials and soon to be in the workforce Gen Z.