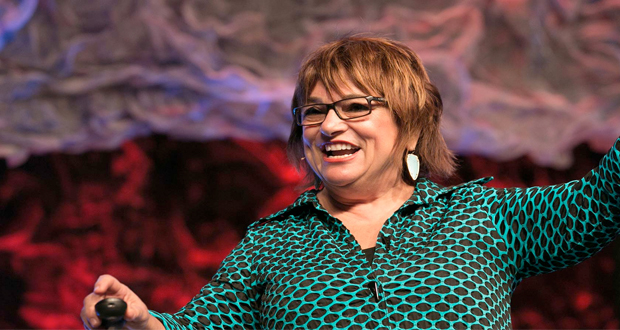 Karen McCullough
Keynote, Author, Branding Expert, Social Media Enthusiast, Gen X and Y Evangelist
X
Program Descriptions
Beyond the Brand - Putting People First.
Engaged employees perform at high levels, create positive interactions with the customer, and are critical to the success of your organization. As companies find it increasingly difficult to compete on price and speed, the human-centric customer brand experience become the differentiator in the marketplace. Your employee experience directly connects to your customer's experience and investing in engagement is key to delivering better brand experience.

Harnessing the Generational Advantage
Keynote and Breakouts can focus on - Leading, selling, marketing, retain ing, attracting, and understanding the Generations in the workplace and marketplace…

A Guide to Generation Z - How Gen Z will affect the work and marketplace.
Millennials are becoming the power players in both the workplace and the marketplace. While Millennials are taking on more leadership and management roles, a new generation, Gen Z is emerging. Soon, Generation Z will have a major presence in the workplace, marketplace as well as in continuing and online education markets.

Change is Good - Keeping Up with the Pace of Change
Today change is more complex, more frequent and for many, more overwhelming. We all need tools and rituals that will help us not just survive but thrive. In this keynote Karen empowers you with three critical steps that will help you lead and inspire change.

Gaining the Competitive Edge - Your Remarkable Brand
Like great people, great brands are multi-dimensional; they have a soul, personality and behaviors that differentiate them from others. To make a name for yourself, and stand out from the crowd, you must capitalize on your unique perspective, knowledge, and experiences. Personal branding is about making a commitment to defining yourself as a leader. Your personal brand should represent the value you consistently deliver to your organization, team, clients, industry, and your community.
Why Book Karen McCullough?
Spunky, intelligent, and willing to share it all, Karen is a fabulous choice for a memorable keynote in a change of pace atmosphere
Karen specializes her talks in the areas of gender, culture, generation, motivation, change, stress, branding, and customer service
Karen McCullough is a nationally known keynote speaker and expert on change, generational opportunities and workforce trends.

Karen helps organizations cut through the generational stereotypes and get back to reality by leveraging their team's strengths, enriching the work environment, and driving better results. Each of her presentations brings a realistic perspective on workplace trends, employee engagement, while offering actionable content.

BONUS! She's fun! She creatively blends current research with humor, concepts and stories, moving participants to take action.

For the past 15 years Karen has shared her insights to top organizations such as VMware, Procter & Gamble, US Department of Justice, JPMorgan Chase, Symantec, McGraw-Hill, National Homebuilders, Shell Oil, Mercedes Benz, The World Bank, American National Insurance, Humana, United Way, American Heart Association and MD Anderson Cancer Center.

Before her speaking and early in her career, Karen owned and operated several retail fashion stores in Houston, Texas. Often, she hired many young employees with no workplace experience and zero in the retail industry. Karen had the keen ability identifying inexperienced workers who had the potential to become great employees- and they did, many staying on for years.! Little did she know that these early years were the foundation for her passion understanding and managing all generations.

She began speaking in 2000 and began to learn more and study generational differences. Today her interest in the generations has become her passion and mission. Her programs include case studies, current research, and up to date new information and discoveries about Millennials and soon to be in the workforce Gen Z.