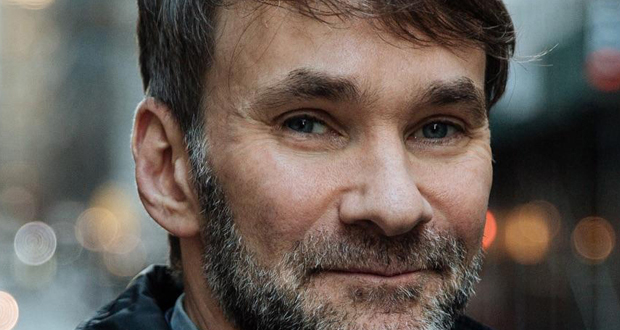 Keith Ferrazzi
The World's Foremost Expert in Professional Relationship Development, Best-Selling Author
Traveling From
California
X
Program Descriptions
Managing in a matrixed global organisation
Organizations are under pressure. Pressure to transform and perform in the new matrixed, global and virtual working world. The future of work won't be driven by tech. It will be transformed by organizations who understand the leadership competencies required for the new work order. With years of experience, Keith Ferrazzi will show your organization how to build the teams and leaders of tomorrow.

KEY TAKEAWAYS
Invigorated workforce that punches above its weight
Deeper collaboration across departments and disciplines
Greater accountability to each other for total team success
Jump start your organizational culture change to one of exponential growth

Creating Sustainable Change by Making It Personal
Statistically speaking, transformation success remains stuck at 30%. Keith's long established practices around changing organizational behavior will get you the rest of the way.

Each Challenge Talk is unique to its audience. ''Old way'' behaviors are addressed, with audience members beginning their transformation immediately. These changes are supported by ongoing coaching and feedback so measurable results can be identified from the moment Keith leaves the stage.

KEY TAKE-AWAYS:
Identify the behaviors that need to change within the organization
Identify what "blockers" are hindering the "new way"
Identify the enablers that will make your "new way" a reality

Transforming the customer experience
Our new radically interdependent world has transformed how organizations work with their customers. While sales teams have always understood the importance of relationship building, customer experience has become a prime motivating force in sales decision making. The critical attributes of a high-performing sales team now relies on its approach to transforming the customer experience through collaborative selling.

KEY TAKEAWAYS:
How to achieve constant sales growth with collaborative selling
Understand how customer experience shapes the sales journey
How to build a collaborative customer relationship that maximises sales
Grow large strategic accounts faster by aligning your sales ecosystem

Breaking down organizational silos
Large organizations are waking up to the idea that silos don't work. When leaders and teams are required to work across departments, offices and even countries, cutting across silos and managing interdependencies is a critical skill. When deep internal relationships break down those silos, teams and leaders develop a culture of transparency and accountability that fosters innovation and promotes agility in thinking, processes and results.

KEY TAKEAWAYS:
How to engage teams and leaders in inter-organizational relationship building
Why agility is a critical success factor for modern organizations
Why silo-hopping transparency increases accountability and produces measurable results
When collaboration creates success in interdependent teams
Why Book Keith Ferrazzi?
As founder and CEO of Ferrazzi Greenlight, Keith Ferrazzi has spent over a decade addressing the behaviors that block global organizations from reaching strategic goals and transforming them into new habits that increase shareholder value.


Keith Ferrazzi has transformed the lives and careers of clients and readers worldwide, bringing 20 years of research and experience to the art and science of business relationship development. His signature focus on success through relationships – a deeply energizing passion – has fueled his own incredible rise to prominence.


Keith is the author of the bestsellers Who's Got Your Back and Never Eat Alone. His writing has also been published in The Wall Street Journal, Harvard Business Review, Inc., and Fast Company
Keith Ferrazzi holds the secret to creating positive organizational change.

By helping global organizations recognize and transform behaviors that unlock or block strategic goals, Keith Ferrazzi helps create new, more profitable habits throughout every level of the businesses he works with.

This passion to understand human behavior and find actions and practices to effect positive change led to the founding of the Greenlight Institute, a think tank dedicated to finding the keys to sustainable human behavior change. Keith is also the founder and chairman of Ferrazzi Greenlight and the author of the NY Times #1 bestseller Who's Got Your Back and Never Eat Alone and is regularly published in The Wall Street Journal, Harvard Business Review, Inc., and Fast Company.

Keith's keynotes go beyond the ordinary by tapping into the hearts and minds of attendees and challenging them to cut down silos and open up to each other and the change at hand. By deeply connecting everyone in the room, Keith Ferrazzi facilitates the risk-taking and candor that ignites action and paves the way for the innovation and agility needed for sustained organizational change in today's radically interdependent world.