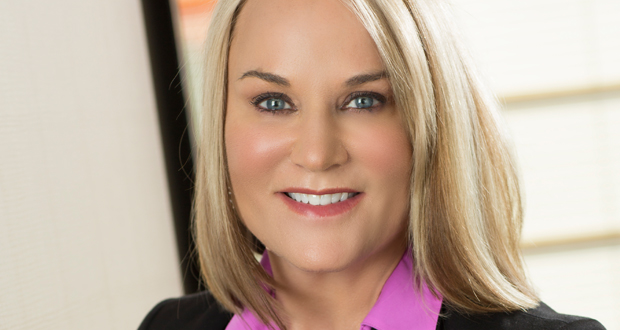 Kelly McDonald
Crafting the Customer Experience for People Not Like You
X
Program Descriptions
How to be a Culturally-Ready and Culturally-Friendly Employer
The U.S. population is increasingly diverse, and in some industries, the composition of the work force is 70% minority. This shift in demographics is a permanent one and brings many changes to our society and our workforce. These changes also bring unique challenges to employers and workers as values sometimes defer between various cultures.

Among Hispanics, the largest ethic minority in the US, values and customer often differ depending on country of origin and level of acculturation. Learning the key differences in values and cultural expectations among different Hispanics segments can help your business attract, recruit and retain the best employees.

This presentation will focus on how you can best reach and retain diverse workers by understanding varying levels of acculturation, differences in values, and how to increase productivity and retention among your diverse work force.

How to Market & Sell to People Not Like You
If you could grow your business simply by marketing to your existing customers and raking in more referrals, making money would be a cakewalk. But to generate new revenue, you have to win over the customers and clients you're not getting, but could be. Now, more than ever, it's important to reach new prospects in different ways to grow your business.

What consumers want today is to form a connection with your product, brand or company. But how do you form a connection with someone who is completely different from you? Whether it's gender, age, lifestage, race, ethnicity or even communication preferences, you need to be able to break through barriers to connect in a meaningful way, build trust and differentiate yourself from your competition.

Understanding your customers' values is how you will reach new customers' hearts, minds, and, ultimately, their wallets. People spend money on what they care about. Show your customers and prospects how you fit into what they need and what they value, and they'll show you the money. By recognizing people's differences and tailoring your product, message or marketing efforts to reflect their values, you'll get the business.

This session will show how marketing to people's values is the way to greater sales, profits and customer loyalty.

Using consumer insights and real-world examples from successful companies "How to Market & Sell to People Not Like You" shows you how to create a deep, values-based connection between you and your clients and prospects.

You'll learn:
The do's and don'ts of marketing to different customer segments and their values
How to tweak your product or service to be relevant to a new customer group
How to communicate in a relevant manner to stand out from your competition
How to close the sale by tapping into what your customers value

Crafting the Customer Experience for People Not Like You: How to Delight & Engage the Customers Your Competitors Don't Understand

Deliver a better business experience, for every kind of customer.

This session will show how companies, brands and products struggling to differentiate themselves in a "sea of sameness" can foster long-term loyalty and brand preference with exceptional and customized customer service.

A "one-size fits all" approach to customer service is no longer viable. Businesses competing on service need to understand and cater to customers' racial, ethnic, religious, generational, lifestyle and geographic differences in order to meet or exceed customers' service expectations.

Core customer groups will be covered, including women, generations (Matures, Boomers, Gen X, Gen Y), racial and ethnic segments, such as Hispanics, Asians and African-Americans, as well as those who are defined by key lifestyle and life-stage attributes. Includes consumer insights that will help you deliver a better business experience for every customer.

You cannot control the economy, the stock market or the costs of goods and labor. But you can control your organization's customer experience. It's an empowering thought. Customer service is 100% in your control at all times and it's more important than ever in today's competitive business environment.

And terrific customer service doesn't have to break the bank: it's about understanding your customer's values and catering to their priorities.


Learn 5 key aspects of delivering an exceptional customer experience
Identify the personality characteristics of terrific employees / associates
Best practices among leading companies and brands will be reviewed

How to Work With & Lead People Not Like You
Diversity in the workforce is a hot topic. Many employers are under pressure to make sure their workforce and employee base is diverse, inclusive and representative of the customers they serve. The most progressive organizations value diversity because they realize that a diverse workforce has positive impact on the bottom line. Such a workforce doesn't just lead to better decisions and solutions and innovation - it has been proven to grow business and profits. And a diverse workforce doesn't just mean employees of different racial and ethnic backgrounds; it can also mean diversity of thought.

There are numerous ways we can be "diverse": A new mom is in a very different place than one who is an empty nester. Someone with a master's degree is very different than someone who went to a vocational/technical college. Someone who is foreign-born is different than someone who is U.S. born. "People not like you" takes away the baggage that is often associated with the word diversity and frames the subject in a more relatable way. We are ALL dealing with people "not like us". Sometimes that can be frustrating, but it doesn't have to be.

When the person in the next cube or office is different from you, friction can arise. Different people may not see eye-to-eye on an issue. They may have vastly different approaches to work. Their communication styles may be very different. Their comfort in working with technology may be miles apart. Cultural backgrounds and norms can differ. Even men and women can see situations differently. How do you work alongside someone who may be quite different from you, respect those differences and be effective in your role?

And what about leading a diverse team? Leaders face daily the challenges of inspiring, communicating and executing strategy with their teams. Now imagine the challenges of leading teams that may be incredibly diverse! How does one motivate and lead groups of people who come from different backgrounds? How do you do that when people are motivated by different values and view the world and work through different lenses?

There are dozens of speakers and sessions on management, leadership, and working with difficult people, yet none tackle these business issues from the standpoint of working with people not like you. This is a fresh take on a very important topic - and a timely one. Much news coverage is devoted to what companies are doing to make their workplace more diverse and inclusive. But what is that like for the people who work there, day in and day out? How do they adapt to different people and work approaches?

This session takes the topic of work and leadership to a new place – one that is getting more attention every day and will continue to do so.

Learner Outcomes:
You'll learn why diversity at work is important, but why it seems so hard to work with people not like you. And why that makes you NORMAL, not a bad person. You'll learn why it often comes with stress, complex emotions and even fear for some people.

Specific tactics will be shared for how employees can succeed in today's diverse workplace without losing their minds or becoming frustrated by approaches to work that may differ from theirs.

For those in leadership positions, or those who aspire to manage and lead others, three key steps to make a diverse team work more cohesively, more productively and enjoyably.

The four key words that will transform how you interact with your colleagues and associates in tough situations to get the best outcome. How to troubleshoot the complex issues and address the "derailers" and naysayers that lurk within every organization and threaten its success.
Why Book Kelly McDonald?
Kelly is a marketing and diversity expert as well as founder of the McDonald Marketing Company, twice named one of the top advertising agencies in the U.S.
She speaks professionally to small businesses and corporations about marketing insights, social media strategies, and interpersonal relationship development, all with a special focus on "How to Market to People Not Like You" - also the title of her first book.
Kelly McDonald is a marketing and advertising specialist and considered one of the nation's top experts in consumer trends, generational differences and leveraging the customer experience. She is the founder of McDonald Marketing, which has twice been named one of the "Top Ad Agencies in the U.S." by Advertising Age magazine and ranked as one of the fastest-growing independently-owned companies in the U.S. by Inc. Magazine.

She has been featured on CNBC, in Forbes Magazine, BusinessWeek, Fast Company, on CNNMoney.com and on SiriusXM Radio.

Her client experience includes iconic brands such as Toyota, State Farm, Nike, Harley-Davidson, Miller-Coors and Sherwin-Williams.

In addition to her extensive public speaking experience, she is also the author of three bestselling books:

Her latest, "How to Work With & Lead People Not Like You", was #9 on the list of Bestselling Business Books of 2017.

Her first, "How to Market to People Not Like You", was #7 on the list of Bestselling Business Books of 2011.

Her second book, "Crafting the Customer Experience for People Not Like You", was #5 on the list of Bestselling Business Books of 2013.

Kelly is originally from Milwaukee, Wisconsin and graduated from the University of Wisconsin – Madison. She now lives in Denver, Colorado. When she's not speaking and traveling for business, she enjoys hiking in the mountains and being outside. And shopping for high heels.