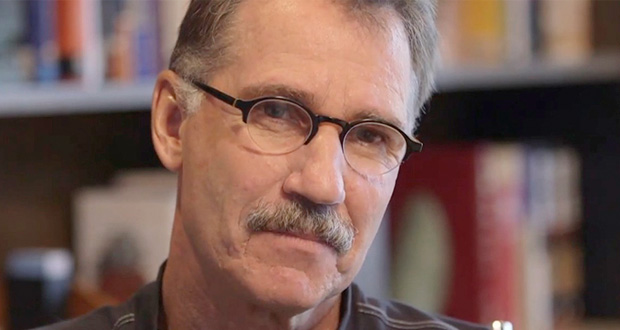 Kevin Freiberg, PhD
Leadership Expert and Coauthor of NUTS! and GUTS!
Traveling From
California
X
Program Descriptions
Bochy Ball! The Chemistry of Winning and Losing in Baseball, Business, and Life.
Business leaders can draw from the insights and apply the wisdom that turned the failing San Francisco Giant's franchise into a $2B force, with 3 World Championship titles in 5 years.

You do NOT have to be a baseball fan or sports addict to learn from Bochy Ball. You do have to be a person who wants to borrow from what great leadership looks like in the best and worst of times! How does that translate to today's business leaders?

The Giant's success is based upon clubhouse culture, team chemistry, and a championship mindset, all things every business can gain from. Top CEO's understand that an intentional approach to company culture and a willingness to nurture a "champion's mindset" in each of their employees is vital to their organization's success. Whether you want to...
Reinforce a Major Initiative
Stretch People's Thinking
Build More Team Chemistry
Establish a Business Case for Change
Coach People to Perform at their Very Best, or
Inspire a Higher Level of Leadership

You will get a highly customized keynote, that wraps countless lessons from Bochy Ball around your team's performance goals and your meeting objectives.

Innovate or Perish
This presentation has received accolades from business leaders in companies all over the world—primarily because Kevin demystifies innovation and shows you how innovators THINK and what they DO.

Keynote Takeaways: Kevin details how you can...
Create a culture where people aren't afraid to question the unquestionable
Encourage risk by rewarding intelligent failure.
Build unlikely partnerships that lead to ingenuity
Continually load your pipelines with great ideas.
Challenge teams to use limitations as springboards to creativity

Change Do Something Now
This presentation shows you what happens in companies that are passionate about growth. If you want to create a culture where people move with a sense of urgency and say " yes" to new ideas, new relationships, new business models, new products and new markets, this presentation is your kickstarter.

Keynote Takeaways: Kevin details how you can...
Say NO to the "incumbent's mentality" that leads to failure.
Lead change efforts that are opportunity-led not crisis-driven.
Say "yes" to NEXT practices not BEST practices to avoid being #2.

CAUSE! Stand Out Through Purpose and Profit
Now more than ever, consumers expect meaningful social impact. In the future, if you can't demonstrate that you are legitimately doing something to make the world better you won't be in business.

Define your business as a cause and watch your people reach higher, move faster and own more—and, make brand fanatics of your customers.

Keynote Takeaways: Kevin details how you can...
Inspire employees to come to work fully awake, fully engaged, and firing on all cylinders.
Give employees a chance to solve a problem that really matters.
Show how your products and services have social value and positive impact.
Invite Customers to buy BETTER VERSIONS of themselves.

Leadership
Kevin will unpack the character strengths of gutsy leaders and shows you how these strengths play out in some of the world's most admired companies.

Keynote Takeaways: Kevin details how you can...
Move the organization in bold, new directions to turn average into an exceptional.
Choose service over self-interest and become stewards of people's potential.
Invite people to share ideas and create breakthroughs that challenge the status quo and accelerate innovation.
Why Book Kevin Freiberg?


Kevin helps business leaders translate the winning strategies from existing world-class companies into their own models of success.
He is widely acknowledged for his expertise in helping clients build strong, purposeful cultures that attract top talent and loyal customers.
Concrete Examples • Entertaining Stories • Incredible Energy • These are a few reasons why clients in every part of the world invite Kevin Freiberg to be their featured speaker. Dr. Freiberg is on a short list of global thought leaders that Fortune 1000 CEOs turn to for the kind of disruptive thinking that drives growth and gets people excited about the future.

Regardless of how many speakers you've hired, you'll be hard pressed to find a speaker who does as much customizing as Dr. Kevin Freiberg. If you want a keynote that truly speaks the language of your business and addresses the nuances of your industry, Kevin is the speaker to book. Over 2000 companies in 60 industries across the globe have given Kevin rave reviews. His insights have helped ambitious leaders accelerate innovation, and STAND OUT in a sea of sameness by building companies that are hungry for change.

His books include: the international bestseller, NUTS! Southwest Airlines' Crazy Recipe for Business and Personal Success, its sequel GUTS!, BOOM! (7-timeless choices for inspiring leadership and accountability). NANOVATION (a how to on innovation) and DO SOMETHING NOW and Be a PERSON OF IMPACT, two quick reads that will change your organization and your life. And most recently, CAUSE A Business Strategy for Standing Out In A Sea of Sameness. Companies that define themselves as cause-oriented stand out! They have better employee engagement, customer loyalty, stronger profitability and growth, all of which the Freibergs document in CAUSE!

Other CREDENTIALS:
Named one of the "Top 30 Best Minds on Leadership" by Leadership Excellence Magazine, Dr. Freiberg has appeared on CNBC, CBS Sunday Morning and the CBS Morning News for his views on the critical links between leadership, corporate culture, change, and innovation.

He has also appeared on the television series Lessons in Excellence for CNBC India. His articles and interviews have been published in the Wall Street Journal, Business Week, Washington Post, Investor's Business Daily, India's Economic Times, India's Business Standard, India's Financial Times and Capital Business & Finance Magazine of Dubai.
Books