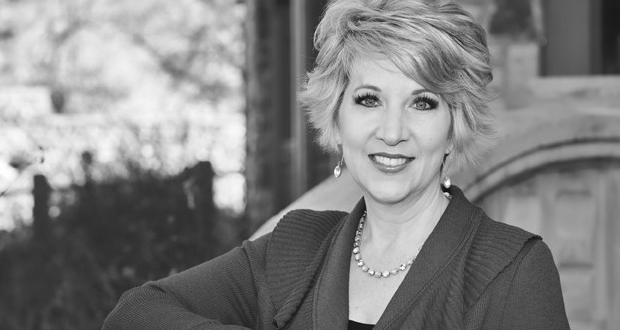 Laura Stack
The Productivity Pro®
X
Program Descriptions
FASTER TOGETHER: Accelerating Your Team's Collective Productivity
Even the best single person can't succeed alone. Neither can you. Individual productivity is just the beginning of business profitability; the real winner is team productivity. While sports teams may have stand-outs who pull the team's ranking upward — Peyton Manning and Lebron James come to mind — they couldn't do their jobs if everyone wasn't in there supporting them to the best of their abilities. When done well, the team wins championships.

Today's workplaces require people who can "team well." Yes, you have to use email and communicate and go to meetings. Yes, there will always be someone who works more slowly. Yes, you have to get agreement on some decisions. But a collective effort is much faster than an individual effort, in almost all instances. It takes less time to get things done with a team. This presentation will teach The Four "Keys" to Becoming a F-A-S-T Team:
FAIRNESS: Proper under the rules; honest; just; straightforward.
ACCOUNTABILITY: Responsible to someone or for some action; answerable; within one's power, control, or management.
SYSTEMS-THINKING: One impacts the whole; interrelated linkages and interactions between components; a set of correlated people.
TECHNOLOGY: Specific methods, materials, and devices used to exchange information; creation and use of technical means; use of knowledge to solve practical problems.

What to Do When There's Too Much to Do: Reduce Tasks, Increase Results, and Save 90 Minutes a Day
Everyone is so overwhelmed with demands today, it's not uncommon for professionals to work 60 hours a week any more. You'll learn how to scale back—reduce, reduce, reduce is Laura's mantra. Laura shows how you to separate the productive wheat from the nonproductive chaff, hone in on high-value tasks, protect the time to do them, and focus on their execution. You'll find dozens of ways to shrink your to-do list, calendar commitments, distractions, interruptions, information overload, inefficiencies, and energy expenditures. You'll see how you can be more efficient, organized, and focused, so you can achieve maximum results in minimum time, get out of the office earlier, and get home to the people you love.

YOU Can Be a Productivity Pro Teambuilding Gameshow
Using a fun, fast-paced, game-show format, your audience members will compete over the bragging rights to the title "THE (your meeting here) PRODUCTIVITY PRO!" Using whole-audience techniques and multi-media, everyone will be involved, all the while building stronger teams and learning what it takes to be productive in today's busy workplaces. You can expect musical instruments, videos, songs, audience interaction, shouting, prizes, and attendees up on stage. But it's not ALL fun and games! Great content is added to the fun—all customized around the performance focus areas YOU want to highlight for your meeting.

SUPERCOMPETENT®: The Six Keys to Perform at Your Productive Best
In this keynote, emerging leaders, high potentials, and new leaders will learn how to achieve peak performance in the workplace. In this competitive economy, just being able to do your job is no longer enough. Competence is expected; you've got to be SuperCompetent to get an edge. SuperCompetent will give you proven methods to reach your maximum potential and achieve breakthrough results. You'll get to your productive best by mastering six keys to peak performance.

The Seven Daily Habits of Highly Profitable Salespeople
What separates an average salesperson from a high-performing salesperson? They spend more time on activities that produce sales and less time on those that don't. Simple concept? Yes, but difficult to implement in reality, because most traditional sales training doesn't focus on productivity, and "old school" time management techniques have little application for the salesperson. In this session, you'll learn "real world" methods to manage your schedule, tasks, devices, follow-ups, and email.

Doing the Right Things Right: How the Effective Leader Spends Time
Leaders are so overwhelmed trying to balance the day-to-day operational responsibilities of their jobs, as well as find time to work with their teams and think about strategic initiatives, they struggle with time management and life balance. This keynote, based on Laura's book of the same title, identifies twelve practices that will enable leaders to be effective and efficient, grouped into three areas where leaders spend their time, called 3T Leadership: Strategic Thinking (Business), Teamwork (Employees), and Tactics (Self). For each practice, Stack offers advice from her 25 years in the trenches, working with thousands of leaders globally. You'll receive scores of new ideas on how you, your team, and your organization can boost productivity.
Award-winning keynote speaker and bestselling author of eight books, Laura Stack is a noted expert in employee and team productivity. She is best known by her moniker, "The Productivity Pro®." Her engaging personality, combined with over 25 years of experience helping organizations achieve RESULTS, have made her one of the most sought-after experts and keynote speakers in her field. Funny, engaging, and full of real-life strategies that work, Laura will change mindsets and attitudes—so your team can maximize its productivity, increase market share, strengthen performance, increase sales, and get the job done right!

What makes her unique? Laura is the President & CEO of The Productivity Pro, Inc., a boutique consulting firm helping leaders increase workplace performance in high-stress environments.

Her latest book, FASTER TOGETHER: Accelerating Your Team's Productivity (Berrett-Koehler), hit bookstores in January 2018. Stack is a past president of the National Speakers Association and is a member of its prestigious CPAE Speaker Hall of Fame, which has fewer than 175 members worldwide. She is a high-content Certified Speaking Professional (CSP), who educates, entertains, and motivates professionals to deliver bottom-line results.

Laura has been featured in the New York Times, USA Today, the Wall Street Journal, Entrepreneur, and Forbes magazine and has been a spokesperson for Microsoft, Dannon, belVita, 3M, Skillsoft, Office Depot, Day-Timer, Fellowes, and Xerox. Her client list includes top Fortune 500 companies, including Starbucks, Wal-Mart, Aramark, Bank of America, GM, Wells Fargo, and Time Warner, plus government agencies such the United States Air Force Academy, the Census Bureau, the U.S. Senate, and even the IRS. Her books have been published and translated in over 20 countries. And her audiences? Love her as much for her energy as they do the solutions she presents.

On stage, Laura is a powerhouse of ideas, and more importantly, ACTION. She's just what you need to accelerate your team's productivity and propel your organization to all new levels! Sound like what YOUR audience needs?
Books