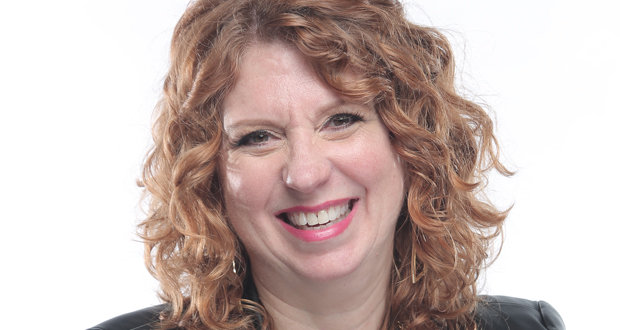 Lisa Ryan
Employee Engagement & Gratitude Expert
X
Program Descriptions
Take Your T.H.A.N.K.S. to the Bank
The importance of creating a climate of support and encouragement in the workplace cannot be over-stated. If they feel unappreciated or ignored, your employees and customers may choose to go somewhere else. By creating a culture of appreciation in the workplace, not only will your workforce be more engaged, but you'll also see improved employee performance, a stronger commitment and an all-around more positive, fun work environment! Make sure your best employees today don't become someone else's top talent tomorrow!

In this interactive and engaging program, Lisa Ryan shares strategies to increase engagement levels so that your employees and your business thrive.

You will discover:


The difference in economic value between an engaged and disengaged employee
•How to set up an effective employee engagement program
•Simple strategies to increase employee retention and job satisfaction.

When you put your employees first, profits will follow. Let Lisa Ryan show you how.

Appreciation Strategies: How to Harness the Power of Gratitude in Business and in Life
If you found out that there was one simple thing you could do to improve your outlook on the ups and downs of life, enhance your health, enrich your relationships and increase your wealth, would you want to find out more?

In this inspirational, engaging and fun session, you will learn practices which take less than five minutes a day that will SHOW you the impact of sincere appreciation. You will discover the impact on the SELF – including your perspective and how you look at your life. The HEALTH effects will be revealed - how gratitude actually improves the immune system, strengthens the heart and even leads to sleeping better. We will explore how gratefulness enhances our relationships with OTHERS - at home, on the job, wherever you are connecting with people. Finally we will uncover how gratefulness leads to higher WEALTH – both personal and business financial prosperity.

Join Lisa Ryan in her fun, engaging and interactive program as she shares simple strategies for completing the gratitude cycle – both in the giving and receiving of appreciation. You'll be surprised by the science behind this incredible power and discover why gratefulness is much more than a "feel good" emotion.

You will leave this session with an action plan that will produce dramatic and positive results in your business and in your life.

OBJECTIVES:


Learn a simple practice which takes less than five minutes a day that will have immediate positive consequences.
Participate in an activity that will take you out of the stress response and back to calm.
Realize the importance of expressing gratefulness regularly – and the difference between verbal and written appreciation.

What's Gratitude Got to Do With It: How to be Grateful When You'd Rather Be Grouchy
It's very easy to express gratitude when things are going well. It's not so easy when it's not. In this program, Lisa Ryan shows how exercising your "gratitude muscle" on a consistent basis makes it easier to find something good – not matter what happens. In the midst of hard times, you'll learn strategies to find one good thing about the situation so you can get through it much easier.

Whether you are going through financial struggles, a health challenge, or a difficult relationship, getting to gratitude helps you turn it around. In this enlightening and inspiring program, Lisa shows you how.


Discover the benefits when you SHOW gratitude (SELF, HEALTH, relationships with OTHERS, WEALTH)
2. Learn a practice that takes less than five minutes a day that will positively impact every area of your life.
3. Explore the research that proves that appreciation is more than just a "feel good" emotion, it works!

Opting for Optimism
Did you know that spending just five minutes a day in appreciation strengthens the heart and the immune system and leads to better sleep? Those people who have a consistent practice of gratitude are awake less time before they fall asleep, they sleep more soundly and they awaken more refreshed.

Learn how to harness the power of gratitude to create a happier life perspective and experience physical benefits as well.

Lisa Ryan leads participants through a variety of exercises and discussion to show easily implementable strategies that can be put to action immediately.
Why Book Lisa Ryan?


Not only will your workforce be more engaged, you'll also see improved employee performance, a stronger commitment and an all-around more positive, fun work environment!
Lisa Ryan brings real world insight, a high content message, and immediately actionable ideas to her fun, funny and engaging programs. Attendees learn powerful strategies that incorporate gratitude into the organization to positively impact employee loyalty.

As Chief Appreciation Strategist at Grategy, Lisa Ryan brings more than twenty years of sales, marketing and training experience to her clients and audiences. She works with organizations to help them keep their top talent and best customers from becoming someone else's. She achieves this by teaching how to build stronger, more profitable, lasting relationships between a company, its employees and customers by creating a stronger emotional connection to the organization. An added benefit of her programs is that her specific steps and actionable ideas are transferrable to personal relationships and situations as well.

She is a best-selling author of seven books including The Upside of Down Times: Discovering the Power of Gratitude, which was recently highlighted in NY Times Best Selling Author Harvey Mackay's syndicated column (Swim with the Sharks Without Getting Eaten Alive.) She is a monthly contributor to four online publications, provides content for a number of association newsletters, and the Wall Street Journal, ABC, NBC, CBS and Fox have quoted her.

Lisa serves on the board of the Ohio Chapter of the National Speakers Association and is past-president of her Toastmasters International Club. She holds a Bachelor's Degree and an MBA in marketing from Cleveland State University.
Books

The Upside of Down Times