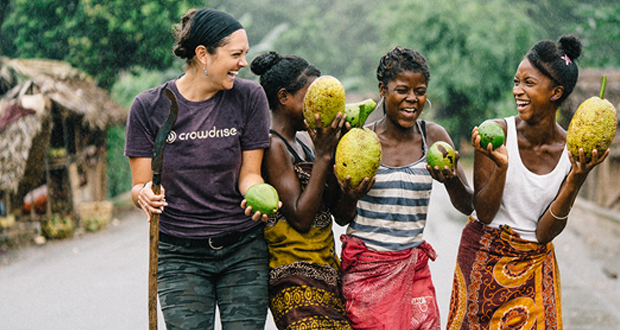 Mallory Brown
Social Entrepreneur, World Adventure Traveler, Humanitarian
X
Program Descriptions
Walk a Mile: The Empathy Experience
Would you walk a mile in someone else's shoes?
Travel with Mallory on a journey around the globe to hear incredible stories of human connection. From African tribes, to Syrian refugees, to the homeless in the U.S., you'll step into the shoes of others to understand how connected we all are.
In her keynote, Mallory will teach you the power of empathy. She'll prove how we, as individuals, have the ability to drastically impact each other's lives. Learn how to implement storytelling and elicit emotion for the human side of every cause (from leading a team to fundraising). Through personal stories, heartfelt motivation, and key action steps, you'll feel empowered to go out there and make a difference.
Best Audiences: nonprofit, leadership teams, educational groups, companies/associations with a strong focus on purpose, personal growth audiences seeking meaning and fulfillment.
Key Takeaways
1. Believe in the true power of an individual to create an impact.
2. Understand the importance of giving and how purpose changes our outlook on life.
3. Learn 5 ways to increase your daily empathy.
Why book Mallory Brown
Mallory is a successful social entrepreneur, worldwide adventure traveler, and humanitarian.
Mallory has been featured by the Today Show, The New York Times, Cosmopolitan Magazine, Crain's Detroit Business, the Huffington Post, and Ambassador Magazine for pioneering a new, engaging approach to philanthropy.
Her new talk, Walk A Mile is based on her project of doing a marathon by walking a mile with 27 different women around the world to raise money for a local non-profit and bring awareness to empathy and empowerment.
Looking for an Experience for your Organization and Attendees? Giving Back: Audiences have the option to participate in a real-time crowdfunding experience!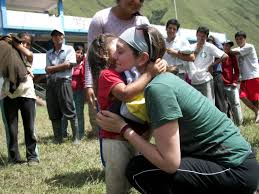 Mallory Brown is an impact storyteller. She travels the world to tell real-life stories of human connection. Her goal is to connect audiences to incredible causes and provide a direct means to help. At the age of 32, Mallory has explored 45+ countries, represented dozens of brands, and raised hundreds of thousands of dollars for charity. Her story inspires others to live a passionate, generous, and global life.
Her impact projects have been featured by The Today Show, the New York Times, CosmopolitanMagazine, the Huffington Post, and many others. For her projects, Mallory has secured corporate sponsorship from organizations such as Ford Motor Company, Zappos, CrowdRise, Moosejaw Mountaineering, and Meijer.