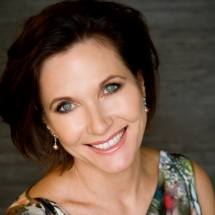 Margie Warrell
Best-selling Author & Life Coach
X
Program Descriptions
STOP PLAYING SAFE
Take Braver Risks In An Uncertain World
Apply risk psychology for smarter decisions in an uncertain world.

RISING WOMEN
Ceiling or Cage? Unlocking Unrealised Potential
How women can 'close the gap' and make the difference their difference makes.

COURAGEOUS CONVERSATIONS
Build Influence And Grow Trust
Speak up to build influence, deepen trust, manage conflict and forge change.

THE RESILIENCE ADVANTAGE
Building Strength From The Inside Out
Practical strategies to thrive through change and stay strong under pressure.

LEADERSHIP COURAGE
Lead From The Inside Out
Lead from "Why" to take smarter risks & harness the best in yourself & others.
Margie's ability to get to the heart of what holds people back combined with her engaging stories and down-to-earth delivery style have made her one of the top female speakers in the world today. She has run courage-building programs for diverse organisations such as NASA, Oracle, The Body Shop, American Airlines and the Australian Federal Police.

Margie draws on her professional background in Fortune 500 business (KPMG and BP), psychology, and coaching as well as her diverse personal experience to provide sharp insights and practical advice that inspire change and create better outcomes. Her extensive experience coaching and facilitating groups enable her to create highly engaging programs that equip people to adapt faster to change, be better communicators, braver leaders and raise the bar for themselves and others.

With increased globalisation, new technologies and shifting economic growth, competition is more fierce than ever. Organisations that can adapt quickly and harness the full potential of their people will be those poised to seize the opportunity change always holds.

Margie specialises in helping organisations overcome their biggest barrier to growth – the fear that undermines innovation and drives risk-aversion. In doing so, she helps them harness their most valuable asset, human ingenuity, passion and potential.

On an individual level, she equips people with the strategies, insight and inspiration to overcome unconscious bias and misplaced fears, enabling them to make smarter decisions which build stronger relationships, produce better outcomes, deepened engagement and a heightened sense of wellbeing.