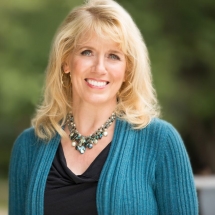 Mary LoVerde
International Expert in Life Balance and Author
X
Program Descriptions
I Used to Have a Handle on Life but It Broke
Working 24/7 and still can't get it all done? Most of us feel that the only way to manage the mounting chaos in our lives is to take control. If only we could get a handle on life! No wonder we have overwhelming to-do lists that leave us feeling exhausted and powerless. In this heartwarming and funny program you'll learn straightforward, innovative techniques for keeping your balance no matter what life throws your way.

Stop Screaming at the Microwave!:
How to Connect Your Disconnected Life
You've organized, prioritized, delegated and simplified, and you still don't have enough time for your family, your spouse, your friends, your boss - much less yourself. You're a veteran of the time-management wars, fighting for the life balance ideal - and you are losing! In this humorous and fast-paced presentation you'll learn a new approach for keeping your life in balance with the Connection Solution. You will leave armed with practical, innovative "works in real life" ideas you will want to implement immediately.

Keeping Your Life in Balance
When Cloning Yourself Won't Work
The old ways of balancing our lives focused on how to do more by working harder and faster. We've learned the hard way that what we have tried hasn't worked. We are busier than ever. In this fun and idea filled program you will come to realize that even though life is whizzing by, there are specific strategies that can bring more harmony into your home and work life - strategies that work equally well with both men and women. If you are black and blue from juggling, it is time for the New Approach to Life Balance.

The Power of Paying Attention
We are rewarded for overworking, overscheduling, and being overwhelmed. It's a common approach but one that slows productivity, increases absenteeism, raises health care costs and causes us to ache. The only thing that can reverse this is to tap into our power to pay attention. In this unique twist on what really works, you'll see a better way to reach your goals and feel good at the same time.

Are you planning an event with a healthy heart theme?
Heart disease is the leading cause of death for women. Our language suggests how strongly we believe in the emotional impact on our hearts. We use phrases like "staying young at heart", "She died of a broken heart", "The Lonely Hearts Club" and "She is so warm-hearted". Research clearly shows that how we "feel in our hearts" plays a major role in our well-being. The message of "connection creates balance" inspires women to take good care of their hearts - in every sense of the word.
Why Book Mary LoVerde?


I offer innovative, practical ideas that will help us thrive by staying connected to what's really important. Ideas that make us feel good.
Mary LoVerde believes life is a balancing act. Her passion is finding creative ways to live a joyful and successful life. She has delighted audiences from Bangkok to Biloxi with her step-by–step strategies for a more balanced life. Embraced by both men and women alike, her diverse client list spans from the Mayo Clinic to the American Trucking Association. Mary presents a wealth of uplifting insights and innovative ideas for taking small steps in the right direction for a less stressful, more satisfying life.
Mary is an internationally recognized expert in life balance strategies. She is the author of three best selling books: Stop Screaming at the Microwave, Touching Tomorrow, and I Used to Have a Handle on Life but It Broke.
Mary has also been a guest on the Oprah Winfrey show four times; featured life balance expert on ABC World News Tonight with Peter Jennings and on an ABC 20/20 special on stress.
She served as a graduate school professor for Chapman University for sixteen years, and on the faculty of the University of Colorado School of Medicine as the Director of the Hypertension Research Center for fifteen years.
Mary has published her original research in the New England Journal of Medicine (twice) the American Journal of Medicine (four times), the Journal of Clinical Pharmacy, Stop Clinical Research, Hypertension, the Journal of Internal Medicine, the American Journal of Hypertension and many other peer reviewed journals. She has won a Nellie Westerman ethics prize for her work on informed consent.
She served as the national spokesperson for the Better Sleep Council, and as the national spokesperson for Camp to Belong, which reunites brothers and sisters placed in different foster homes.
In addition, she is a contributor to the best selling books Chocolate for a Woman's Soul, Chocolate for a Women's Heart and Health magazine's book, Young for Life: The Best Antiaging Secrets for Women; and has touched millions of readers through her articles in prominent magazines and newspapers, from the Wall Street Journal to Family Circle.
Mary lives with her family in their living laboratory in Aurora, Colorado.
Books