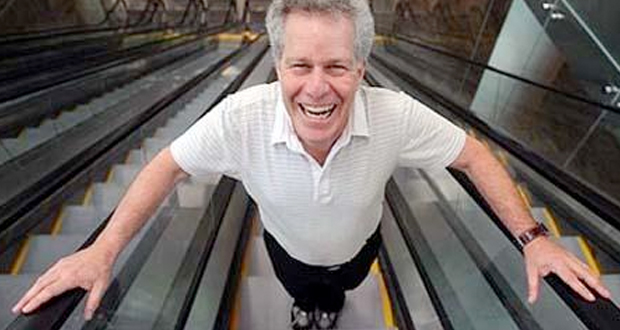 Matt Weinstein
Pioneer In Experiential Team Building
Traveling From
California
X
Program Descriptions
Managing To Have Fun.
This hands-on session will teach the skills of "Managing To Have Fun." For the past thirty years Matt Weinstein's Playfair organization has been a laboratory for the development of "fun-centered" management skills that can have a profound effect on team building, employee retention, and corporate loyalty.

What Bernie Madoff Couldn't Steal From Me
Award-winning inspirational speaker Matt Weinstein was on vacation in Antarctica when he learned via satellite telephone that he had lost his entire life savings in the Bernie Madoff scandal. In this highly personal, interactive and entertaining program, Matt Weinstein recounts the inside story of the highly-secretive Madoff fund.

Work Like Your Dog
Every working person has heard that he is supposed to work smarter, not harder--- but what, exactly, does that mean? How, exactly, do you do that? One important step to working smarter is to learn the skills of working like your dog.

Gently Down The Stream
Four Unforgettable Keys to Success in Life and Work
Sometimes the simplest solutions are the most profound ones. As Confucius pointed out, "Life is really simple, but we insist on making it complex." Using a simple, universally familiar verse as a metaphor for success, Matt Weinstein will show you how to increase happiness, reduce stress, find more fun at work, and enhance motivation, communication, teamwork, and satisfaction on the job.
Matt Weinstein is the nation's foremost authority on the use of fun and humor in team building. Matt is the founder and "Emperor" of Playfair, Inc., an international consulting firm based in Northern California. He was elected to the Professional Speaker's Hall of Fame by the National Speaker's Association, and was honored by Successful Meetings Magazine as one of the "21 Top Speakers for the 21st Century."

Matt Weinstein's television special "Fun Works!: The Power of Humor in the Workplace" was broadcast nationally on PBS. Matt is the author of many popular books including Managing To Have Fun, Gently Down The Stream, Work Like Your Dog, and Dogs Don't Bite When A Growl Will Do.