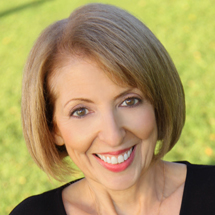 Maxine Shapiro
Dynamic Interactive Speaker/Trainer
Traveling From
California
X
Program Descriptions
Collaborcate!™
How to have a collaborative culture: Imagine, 7, 70 or 700 of your leaders and/or teams fully engaged, interacting, laughing while learning AND experiencing new ways to have productive, speedy and fun Collaborations, respectful and generous Communications, while Creating big BOLD solutions. Your conference or meeting will become a playground for fearless and unfettered ideas with enthusiasm and commitment for implementation.

Inspiring an Awesome, Outrageous Legendary Customer Experience (CX)
Do you have a Customer Experience strategy in place? How are you driving Customer Loyalty? It's no longer enough to give good, by-the-script customer service. If you want your customers to refer you to their tribe, your culture must support an awesome and outrageous customer experience.

In this highly interactive keynote or workshop, we will define what a service culture looks and feels like AND you get to describe and experience your own brand of service. Though a new handbook, writing a new script, sticking up a few motivational posters and then throwing in a couple of role plays is a well-intentioned beginning, it's just that, a good beginning. Making a Customer Experience (CX) memorable must start with a culture of customer service. Every culture is different and yet those companies that excel in awesome service are the ones that start with the internal customer – your employee.

It's More Than A Ping Pong Table – How to Keep a Millennial Longer Than 6 weeks
How do you position your company to acquire and retain the best and the brightest employees? You become the best and the brightest place to work, making you the Employer of Choice. In this keynote/workshop through highly interactive exercises, we'll identify and define YOUR Culture. Not Google's, not Zappos'. Yours. It's important to recognize that what Millennials want in the workplace is shared by the majority of your employees. Nobody graduated college says, "I can't wait to be micro-managed..."

In this presentation you will experience how to:
1. Address, laugh and move beyond the generational stereotypes to authentic empathetic conversations.
< 2. Tap into dormant talent – to have ideas heard - more collaboration and innovation on-demand.
3. Trust and engage with employees to implement their solutions and ideas.
4. Inspire an authentic culture that expresses the business goals through solution-focused communications.

It's What's INSIDE that Counts (no really!)
No more thinking outside the box! This highly interactive, entertaining presentation teaches you the process on how to unleash the Creative Genius INSIDE you and your organization. You'll begin with expressing your own creativity and break down the barriers that block unfettered innovative thinking and doing. You'll leave with actions you can do right away for yourself and your group. Your conference or meeting with turn into a playground for Bold Possibilities, Generosity, and Respectful Communications.
Why Book Maxine Shapiro?
What do you get when you blend over 25 years of business expertise with Second City Comedy Improv? Max.


Utilizing one of the most exhilarating forces in business today, improv, Maxine's quick wit and business savvy will have you jumping out of your seat in her HIGHLY interactive keynotes from Collaboration to Customer Service to Leadership. You'll leave with take-aways you've experienced, right there and then, while being thoroughly motivated and entertained.
Maxine is a dynamic speaker training professional and coach whose quick wit and business savvy has created a national demand for her Collaborcate!™ and Inside the Box and keynotes and workshops. Maxine is a 25-year veteran of the business world - from the floor of the Chicago Board of Trade to being a weekly financial commentator on NPR's "Marketplace," (one of the most widely listened business broadcasts in the country). She's also an accomplished actor and comedienne and was a student of the Second City Improv Lab.

Max motivates, inspires, entertains, and transforms groups using one of the most exhilarating forces in business today – IMPROVASATION. No death-by-powerpoint here! The take-aways are used immediately at your conference or meeting, and for years to come. These unique tailor-made presentations, translate to every industry who crave boldness, agility and more positive and respectful communications that quickly move into innovation and implementation. Experience what 100's of organizations, call "Phenomenal!" "Transformational!" "Energetic!" & "Contagious!"