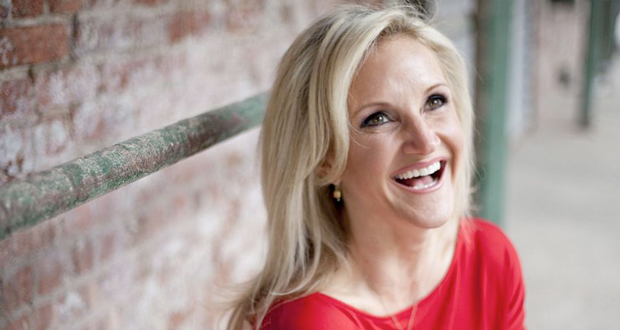 Mel Robbins
Best-Selling Author, Speaker, Influencer
Traveling From
Massachusetts
X
Program Descriptions
The 5 Second Rule: Achieve Breakthrough Performance in Your Career & Life
Imagine if you had a secret weapon that instantly turned you into your most powerful and productive self. What if you could spot opportunity and havethe courage and the discipline to trust your instincts, take action and share your ideas with conviction? You'd be unstoppable.

In her globally praised TEDx talk, best-selling author and entrepreneur Mel Robbins introduced the world to the science-backedsecret to change–The 5 Second Rule. Over ten million views later, the 5 Second Rule has become a best-selling book and a life-changing movement inspiring people around the world to quit procrastinating, become more courageous, accomplish goals, and change for the better.

Mel has used The 5 Second Rule to transform her own life. Since discovering and implementing The 5 Second Rule eight years ago, Mel has become the most booked female speaker in the world, an award-winning legal analyst for CNN, a Contributing Editor to Success Magazine, an internationally acclaimed best-selling author, and the CEO of a media company that inspires more than 20 million people each month.

With riveting videos, case studies, compelling research, and hilarious personal stories, Mel will recount the deeply relatable and remarkable story of The 5 Second Rule and the power of five second decisions. She will demonstrate how this rule has helped people, teams, and businesses around the world change for the better. And, through audience interaction, she'll show you how to use the Rule so you can also achieve your goals.

This is a life-altering speech filled with groundbreaking insights and a tool for action that is critical for selling, leadership development, innovation, and success. Mel will present the secret to HOW we change behavior, HOW to take smart risks, HOW you bring out the best in your team, and HOW to create the results that we covet at work and in life.

You'll walk out of this experience with tools you can bring to back to your team, your family, and your life–and you'll leave feeling inspired,empowered, andready to take action.
Why Book Mel Robbins?
Mel has worked with leading global brands on hundreds of custom keynotes and leadership development programs.
Mel doesn't just "give speeches" – she designs and delivers custom motivational experiences that engage your audience with soul-stirring videos, interactive leadership exercises, peer-to peer coaching, surprising research, actionable advice, hilarious stories and moving tributes. It's one thing to talk about innovation and behavior change; Mel will make it happen live.
She is the surefire choice for audiences in all industries because her work focuses on what makes us all human: our incredible potential in life and business, and the obstacles that stop us from reaching it.
Mel Robbins is a serial entrepreneur, best-selling author, internationally recognized social media influencer, and one of the most sought-after motivational speakers in the world.

Her digital platform inspires more than 20 million people a month with transformative videos, articles, positive psychology research, and inspiring content. Mel's latest book, The 5 Second Rule, is a fixture on Amazon's "Top Ten Most Read List" and one of the most successful audio books ever published. Her TEDx talk about change has more than ten million views.

Mel's media company, The Confidence Project, Inc. produces personal development programming and online courses for her global student body and corp orate partners. On stage, Mel is a riveting, fun, and unforgettable speaker, teaching audiences a wide range of science-backed strategies with life-changing impact. Mel has spoken to executives at some of the world's leading brands, including Microsoft, JP Morgan Chase, Optum, Cisco, and AT&T. She is also an award-winning opinion columnist and legal analyst for CNN, a Dr. Oz Healthline Expert, and a Contributing Editor for SUCCESS Magazine.

A graduate of Dartmouth College and Boston College Law School, Mel is married mother of three and lives in the Boston area, but remains a Midwesterner at heart.