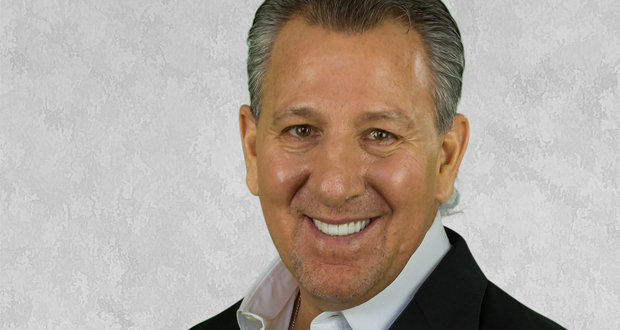 Michael Altshuler
The Results Coach™
X
Program Descriptions
The BETTER Principle: 7 Steps to achieving more by being more.
Personal improvement must be intentional and ongoing. The truth is, if your people aren't getting better, you can't expect your business to get better. But when your people get better, everything gets better; better sales, better communication, better customer satisfaction, and, better profits. So, if you agree that the status quo has got to go, then "BETTER" is for you. This keynote is super motivational, interactive and entertaining with actionable takeaways that will immediately improve the performance of your team, as well as, their relationships at home. It's a virtual party of the heart, mind and soul. Michael gets his audiences primed and pumped to look at themselves now, and envision a new and better version of themselves in the future. So, if you're ready to have your people inspired and re-wired to stretch, reach and push beyond their comfort zone, beyond their self-imposed limitations and beyond fear to "be better" every day, than this keynote is for you.

The Sales Elite Edge: Compete to win, because second place doesn't pay very well.
In sales, it doesn't matter whether you come in second or tenth, the pay (and pain) is still the same. From the trenches, Michael takes your salespeople on a compelling, powerful and amusing journey through their competitive marketplace where winning is the name of the game (because, you know what second place pays)! Your salespeople will learn street-proven and actionable tactics and strategies on how to close more deals, position for greater profits and create unbeatable relationships-- giving them the "inside track" advantage and the all-important competitive edge. So, if second place just isn't an option, it's time to stop whining and start winning. It's time to get ...The Sales Elite Edge!

The Art and Science of Effective Communication: The power tool of success!
Communication plays a vital role in every aspect of business and life. The cost of poor communication can be devastating... lost customers, reduced employee performance and failed relationships. So, whether communicating to colleagues, customers or loved ones, you better make it count. It's time to close the communication gap, and this super fun, stimulating and interactive program will help your people do just that. Michael clearly communicates to your audience how to clearly communicate. Time-tested communication tips, tricks and techniques will be reveled on how to be understood more and misunderstand less. Have your team become communicating ninjas. Compelling and laugh out loud stories will touch the hearts and move the minds of your people as they become more effective communicators, and as a result, better leaders, employees, parents, spouses and friends. Hear this keynote and you'll never hear (or be heard) the same way again!

Make a Difference-Leave a Legacy: How to live a right-side up life in an upside-down world.
Life is hard. Business is hard. But, you know, it could be a lot harder. When was the last time you counted your blessings? I mean really sat back and realized how lucky and blessed you were compared to 98% of the people in the world. Perspective is a powerful thing. It's time to engage all senses. This is one powerhouse of a keynote that reaches deep into the hearts, souls and minds of audiences. Touching and inspiring stories and powerful life lessons are masterfully delivered with passion, compassion and humor, as fresh, new perspectives are being created. Michael shares universal laws and simple truths on how to achieve greater happiness, fulfillment and balance in life regardless of the roadblocks or hurdles life throws at you. Audiences will laugh, cry and rejoice as a new-found spirit embodies them.
Michael Altshuler helps individuals and organizations achieve breakthrough results both personally and professionally. Michael is recognized throughout the country as a top expert on sales and peak performance. Providing proven tools to increase sales, productivity and profits. He is high content, engaging and entertaining.

What sets Michael apart is he's done it. He's achieved breakthrough results in multiple industries. Both as a CEO of a multi-million-dollar copier company that he sold to the 4-Billion-dollar giant IKON Office Solutions, and, as a health insurance agent where within his first 3 months in the industry he was in the top 1% nationally. Michael speaks from experience.

The reason salespeople and sales leaders love Michael is because he speaks their language. He's been in the trenches just like them, has experienced the same challenges as they have and has savored the same victories. And his war stories are legendary. Whether it's the millions he sold to the Trump Organization or how he took on the giant Xerox corporation and kicked their butt, Michael's message is clear, compelling and actionable...always moving the needle in performance!

Michael's proven track record paves the path to success for his clients & audiences.
He has produced over $65MM in personal and managed sales (in the highly competitive copier industry-top 3% in the country)
In the health insurance industry he rose to #7 out of over 1500 agents nationwide after being in the business just 3 months
Michael was featured in Harvey Mackay's best-selling book, "We Got Fired and it's the Best Thing That Ever Happened to Us" alongside such notables as, Michael Bloomberg, Donald Trump, Larry King and other world-class leaders
He was the recipient of the NJ State Governor's Cup for Entrepreneurial Excellence
Michael received the Atlantic City Entrepreneur of the Year Award
He was the recipient of the Salvation Army's Community Builder's Award
Michael has been featured on NBC, the New York Times and many other news outlets

Michael competed on the hit TV show American Gladiators. Putting into practice his peak performance training, Michael was one of only 22 men selected from over 10,000 nationwide. More than just a competition though, Michael used this national platform to raise awareness of the homeless plight in America, where he donated all his prize winnings. He believes that with success comes an obligation to give back.

With his proven track record of success and countless customized keynotes delivered around the world, Michael will design and deliver the perfect talk for your group. All of Michael's motivational keynotes have just the right level of customization to ensure they always hit the mark.