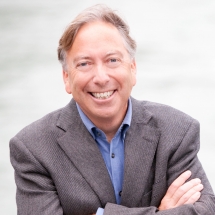 Michael Kerr
Humor at Work
Traveling From
Alberta, Canada
X
Program Descriptions
Humor in the Workplace: Putting Humor to Work
Why choose between content and fun when you can have both? Putting Humour to Work presentations offer practical, relevant ideas delivered in a fun, energetic and memorable style. Michael's goal is to make audiences think as hard as they laugh, which is why his clients rave about his content motivational talks that go beyond fee-good platitudes and present relevant, provocative ideas that can transform your workplace.

Inspiring Leadership – Changing How the World Works: Keeping Employees Engaged During the Good, the Bad and even the Ugly Times!
Discover what more and more inspiring leaders are realizing: that your sense of humour truly is one of the most under-valued and under-appreciated resources you have at your disposal to help you motivate and inspire your employees, lead with a more authentic style, connect with employees and foster a more innovative and healthy workplace.

Inspiring Workplaces – The Way Work OUGHT to Be!: Creating the Kind of Workplace Where Everyone Wants to Work
Why choose between content and fun when you can have both? Inspiring Workplaces offer practical, relevant ideas on how to create healthier, more engaging and more productive workplace environments, delivered in a humorous and memorable style.

Inspiring Ideas for Inspiring Presentations
These workshops offer practical tips designed to help any level of speaker improve both their confidence and their speaking skills. This engaging workshop is interactive, informative, and fun. Michael practices what he preaches, so not only do you hear the information, you see it in practice, which is why many of Michael's clients have described this workshop as "the best workshop they have ever attended on any topic."

Putting Creativity to Work: Managing Change, Managing Ideas, Managing the Future at Work
Do you want to get more ideas from your employees? And better ideas? Do you want to eliminate "but-headed thinking" (but, we can't do that!)? Putting Creativity to Work offers simple, practical ideas on how to foster a more creative workplace, delivered in a fun, memorable style.
Michael Kerr is one of Canada's most in-demand motivational speakers – combining safe, outrageous humor with relevant, practical workplace ideas. Michael is an award-winning Certified Speaking Professional, the author of six books and a member of the Canadian Association of Professional Speakers' Hall of Fame. As the president of Humor at Work, Michael helps organizations become more successful by using humor in the workplace to manage stress, boost morale, inspire creativity, improve relationships and teamwork, enhance workplace communication and improve customer service. Michael also talks about the importance of creating truly inspiring workplaces where a positive attitude and a sense of humor are the end result, so Michael talks about those things organizations, leaders and teams need to do to be successful.
As a recovering senior manager, Michael has extensive first-hand experience dealing with the challenges and stresses of the workplace. So his programs are known not just for their great, clean humour, but for their inspiring ideas and relevant content that helps teams move to the next level.