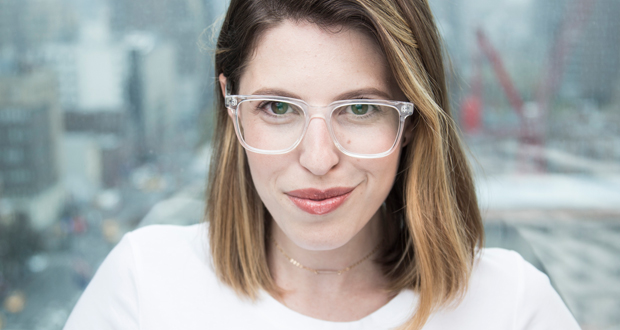 Michelle Poler
Inspiring the World to be a Braver Place
X
Program Descriptions
Michelle customizes each presentation according to the audience and event objectives. Below is the description of its core message:

Fear Less, Do More
A talk that will change your perception of fear and inspire you to take action.

Michelle's humorous, refreshing and inspiring speaking style has been captivating audiences across the globe. With authentic storytelling, engaging visuals and her 100 Days Without Fear experience, Michelle will show you how to challenge your comfort zone to tap into your full potential.

In this fun and energizing session, you will learn about:


Dealing with the unknown
Seeking growth over safety
Embracing authenticity
Daring to fail
Leading with accountability
Redefining fear, from obstacle to opportunity
Born and raised in Caracas-Venezuela, Michelle Poler is a creative and passionate social entrepreneur, keynote speaker, fear facer, and branding strategist.

She is the Founder of Hello Fears, a social movement empowering millions to step outside of the comfort zone and tap into their full potential. She has spoken at TEDx, Google, INBOUND, Facebook, ESPN, Netflix, Procter and Gamble, Microsoft, Toyota, World Domination Summit, Festival of Media Global, and many more.

In April 2015, Michelle embarked on a 100-day project that would change the course of her life. Born to a family of Holocaust survivors, Michelle was accustomed to living with fear. But when she moved to New York, she quickly realized that the "big apple" was not for the fearful. In order to rewrite her definition of fear and change her approach to life, Michelle decided to face 100 of her fears in a period of 100 days, uploading every experience to Youtube sharing them with the world.

At around day 40, the project was discovered by the media, becoming a viral phenomenon. Her work has been featured on CBS, CNN, Huffington Post, Buzzfeed, Fox News, Telemundo, Glamour, Elle, The Rachael Ray Show, Refinery29, and Daily Mail among many others. Celebrities such as Ashton Kutcher, Sofia Vergara, Zoey Deschanel, Lil Wayne and George Takei also shared Michelle's project, generating millions of views.

In 2017 Michelle started speaking to the younger generation. Since then, she has empowered over 20,000 students at schools and universities around the world to live with courage, find their authenticity and embrace their growth paths.

Early on in her career she worked as an Art Director at Young & Rubicam for brands such as Hershey's, Wendy's, AT&T and Revlon. Michelle holds a Masters in Branding from the School of Visual Arts in New York City.