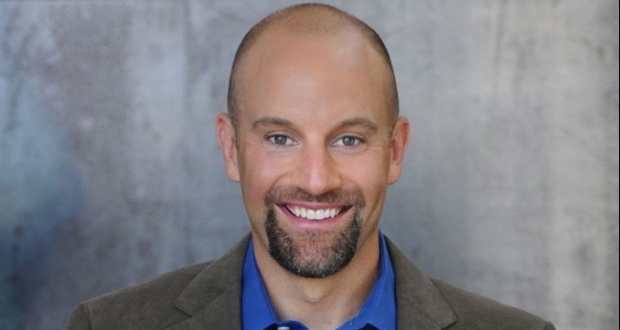 Mike Robbins
Former MLB Pitcher, Power of Appreciation
Traveling From
California
X
Program Descriptions
Focus on the Good Stuff: The Power of Appreciation
Appreciation is one of the most powerful, yet overlooked, aspects of successfully motivating and empowering people and teams. When individuals and organizations put more attention on what is working and on people's inherent strengths, instead of focusing on "problems," they thrive. Through this inspiring program, based on his bestselling book Focus on the Good Stuff, Mike Robbins illustrates exactly how appreciation improves morale, productivity, and creates success.

Be Yourself, Everyone Else is Already Taken: The Power of Authenticity
Authenticity is critical to success in life and business these days! It is fundamental to trust, communication, and success. Now more than ever, individuals, teams, and organizations must utilize the power of authenticity in order to build trust, resolve conflicts, and create cohesion. Although it can be counter-intuitive and even scary, being real, honest, and vulnerable is a key element to individual and group success and fulfillment. This interactive program is filled with inspiration and practical help, all grounded in positive psychology and strengths-based principles.

The Keys to Creating a Championship Team
A "championship team" is a group of people who can effectively handle adversity, communicate authentically, trust each other, and appreciate one another effectively. Mike Robbins has been a part of and coached many championship teams. In this program, he teaches people the fundamental aspects of creating effective and successful teams that truly win.

Nothing Changes Until You Do
Wherever you go in life, there you are. The most important and often challenging relationship we have is with ourselves. Dealing with ourselves in a healthy, compassionate, and empowering way is essential creating genuine success and fulfillment in life, work, and relationships. You can't change others, you can only change yourself. Through this program, which is based on the core principles of his book, Nothing Changes Until You Do, Mike Robbins illustrates exactly how to enhance your relationship with yourself in a positive way.
Why Book Mike Robbins?


His presentations provide practical strategies that inspire people and teams to bring out the best in themselves and others and generate measurable results by enhancing engagement and productivity through the power of appreciation.
His unique approach and ideas empower people with the knowledge that success can be achieved no matter the obstacles by Empowering relationships and trust through authentic communication.
Mike Robbins is the author of three books, Focus on the Good Stuff, Be Yourself, Everyone Else is Already Taken, and his latest, Nothing Changes Until You Do. He's an expert in teamwork, emotional intelligence, and the powers of appreciation and authenticity who delivers keynotes and seminars that empower people and organizations to be more successful.

Prior to his speaking and writing career, Mike was drafted by the New York Yankees out of high school, but turned them down and chose to play baseball at Stanford University where he pitched in the College World Series. After college, Mike was drafted by the Kansas City Royals. He played three seasons in the Royals organization before arm injuries ended his playing career while he was still in the minor leagues.

After his athletic career was cut short by injuries, Mike worked in sales and business development for two internet start-ups, before starting his own consulting business in 2001. Mike's clients include some of the top organizations and institutions in the world, such as Google, Wells Fargo, eBay, Gap, Twitter, Schwab, the San Francisco Giants, New York Life, Stanford University, Chevron, and many others.

Mike and his work have been featured on ABC News, the Oprah radio network, and in Forbes. He's a regular contributor to the Huffington Post and his books have been translated into fourteen different languages.

He, his wife Michelle, and their two daughters, Samantha and Annarose, live in the San Francisco Bay Area.