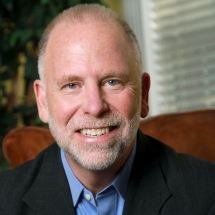 Phillip Van Hooser
Transforming Leaders… Transforming Organizations!
X
Program Descriptions
Ground Rules for Leaders
There are just some things every leader ought to know – how to earn an employee's respect, how to be truthful and how to make good decisions. Leaders should also recognize the bad habits and negative behaviors that can be their undoing. This discussion will help new leaders, mid level managers and executives understand the ground rules of leadership. Start doing more of the right things while sidestepping the common leadership mistakes that are the downfall of many.

We Need to Talk
All facets of organizational operations are impacted, positively or negatively, by a leader's ability to communicate. Customers are won or lost, employees are encouraged or demotivated, personal networks are expanded or extinguished — all by how well one communicates. Phil will share communications strategies for earning trust, reining in "brutal honesty," listening actively to improve connections, rebuilding the believability quotient when truthfulness has not always been practiced, delivering difficult messages with honesty and sensitivity, and delivering the message even when others aren't cooperating.

Tools & Rules for Decision Making Success
Everyone recognizes the importance of good decision making skills for leaders. But have you ever known a leader who was hesitant to step up and make a decision? Was it because she was in over her head? Did he just not care about the outcome? Probably neither. Most leaders struggle with critical decision making for one primary reason—they've never learned a solid process for making sound decisions. This fast-paced, practical discussion will teach you a sure method for decision making including a checklist for earning respect, key risk elements to consider as well as five bases for decision making success.
The Secrets to be a Service Professional
Successful business leaders recognize that service performance is a critical function of leadership. When these six secret service techniques are applied to their own enterprises, executives, managers and front line staff find that they are able to enhance their own performance while building meaningful, loyal customer relationships.
Why Book Phillip Van Hooser?


Through real Life examples and though provoking discussions, Phil offers executives and managers practical strategies that will transform the way they solve complex leadership issues.
Based on his best-selling book about one special cab driver who embodied the secrets of exceptional customer service, Phillip shows business leaders how applying six techniques to their own enterprises will ensure customer satisfaction and long-term loyalty.
Phillip Van Hooser understands the complex task of balancing competing objectives in business today. Owners and executives demand performance and profitability. Employees need to know their contributions are valued and customers want their expectations met. Realizing the transformational impact practical leadership and customer service strategies would have on productivity, employee retention, and customer loyalty, Phil formed a company in 1988 offering keynotes and internal training programs to transform the way people lead their employees and serve their customers.

From his experience as a manager for Fortune 500 heavy manufacturing and consumer companies, Phillip Van Hooser knows the leadership methods that inspire employees to improve their performance and productivity. As a director for a locally owned community bank, Phil clearly understands the link between exceptional customer service and profitability. In his best selling book, "Willie's Way: 6 Secrets for Wooing, Wowing, and Winning Customers and Their Loyalty," Van Hooser encourages business owners and employees to evaluate the service they deliver from their customer's standpoint. He then presents a proven customer service model they can implement to build long term customer loyalty and improve profitability. Phillip Van Hooser's approach to leadership and customer is based on actual experience and incorporates practical applications. You can be sure strategies Phil offers are relevant, have been tested in real world settings, and can produce results.

Phillip Van Hooser has dedicated his professional life to educating, motivating, and inspiring changes in the way people lead their employees and serve their customers. He encourages conscious changes to create an environment where organizations grow and profit—where individuals find value and satisfaction in their work—where customers return again and again. Forever changing the structure, appearance and character oh his leadership and service—that's transformational impact!