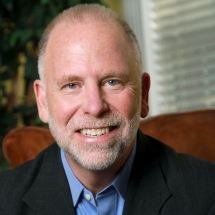 Phillip Van Hooser
Building Performance and Profits through People!
X
Program Descriptions
Ground Rules for Leaders
New leaders, mid level managers and executives – any leader who is feeling the pressure to perform — needs to know the essential, yet often, unspoken ground rules of building cohesive leadership relationships. This keynote, drawn from Phil's popular book, Leaders Ought to Know, delivers leadership strategies that propel managers into respected, integrity-based leaders — leaders with staying power — leaders who can perform at ever increasing levels of responsibility. When practiced consistently, these leadership strategies help leaders know:


How to motivate — not manipulate — to get results
How to communicate with honesty, integrity and confidentiality
How to earn the respect of those you lead
How to manage fear and control emotions
How to take responsibility and be accountable

We Need to Talk: Building Trust When Communicating Gets Critical
Knowing how to communicate is a huge factor in leadership and organizational success. A leader's ability to communicate impacts all facets of business operations — bottom line issues like: sales and production — customer and employee relationships — productivity, cost reduction and profitability. For leaders who need help with their communication skills, this keynote, based on Phil's book by the same title, presents six commonsense strategies that help leaders immediately improve the results of their communications efforts. When applied to their own enterprises, managers and front line staff understand:


How to improve employee morale through listening skills
How to reduce conflict and improve team relations by building trust
How to rein in "brutal honesty"
How to rebuild believability when truthfulness hasn't always been practiced
How to deliver difficult or sensitive messages with tact
How to get results by ensuring messages are interpreted correctly

Motivating Managers, Millennials & Misfits
More than any other issue, leaders struggle with how to motivate employee performance — yes, the performance of Millennials, but also the performance of other generational employee groups. Whether it's Millennials, Baby Boomers, Gen Xers, or the up-and-coming Gen Zers you're working with, learn the methods that really motivate individual employee performance long-term.


Learn the secrets to communicating with Baby Boomers, Gen Xers, Millennials or Gen Zers
Learn two motivational truths that apply to all generational groups
Identify five clues to an employee's level of motivation
Explore methods to discover what will motivate each employee

Professionalism Is a Choice
Is the unprofessional "good enough is good enough" mentality costing your organization money, market share and reputation? In this keynote presentation, discover practical ways to set yourself apart from the competition and save your organization the high cost of unprofessional choices. Set your organization ahead of the competition by knowing:


How to solve problems rather than assign blame
Why integrity cannot be compromised — ever
How to reverse the negative habits of whining and whispering
The personal and professional costs of immoral or unethical choices
That perfection is impossible — but excellence and continuous improvement are essential

It's Your Call: Tools & Rules for Big League Decision Making
It's Your Call: Tools & Rules for Big League Decision Making will show you and your team how to take the lead in making smart decisions. From Phil's training at Wendelstedt's School for professional umpires, his
 work in Employee Relations, Human Resources 
and Safety Training, and his experience
 as a leadership training expert
 for top U.S. companies, you will: Discover the importance of having the necessary – but seldom taught -- tools for decision making.

Assess your understanding of the written -- and unwritten -- rules for smart decisions. Consider how you are positioned before making critical decisions. Understand the factors affecting how and when to make "the call."
Why Book Phillip Van Hooser?


Through real Life examples and though provoking discussions, Phil offers executives and managers practical strategies that will transform the way they solve complex leadership issues.
Based on his best-selling book about one special cab driver who embodied the secrets of exceptional customer service, Phillip shows business leaders how applying six techniques to their own enterprises will ensure customer satisfaction and long-term loyalty.
Delivering on commitments to employees, customers and shareholders… Phillip Van Hooser's leadership development work helps top U.S. companies and small-town entrepreneurs do just that.

Van Hooser's commonsense approach and practical work experience with 900+ clients over 30+ years helps audiences and teams strengthen employee relations and engagement to achieve better bottom line business results.

Business Author
Phil has written multiple books including Leaders Ought To Know: 11 Ground Rules for Common Sense Leadership, We Need to Talk: Building Trust When Communicating Gets Critical and Willie's Way: 6 Secrets for Wooing, Wowing and Winning Customers and Their Loyalty.

Advisor & Mentor to Millennials
In 2014, Phil started a non-profit initiative for the development of rural-area millennial leaders, Vision 2050. Calling it one of the most rewarding efforts he's ever been part of, Phil serves as advisor, leadership instructor, mentor and coach for 25 to 35 year olds seeking leadership growth and training.